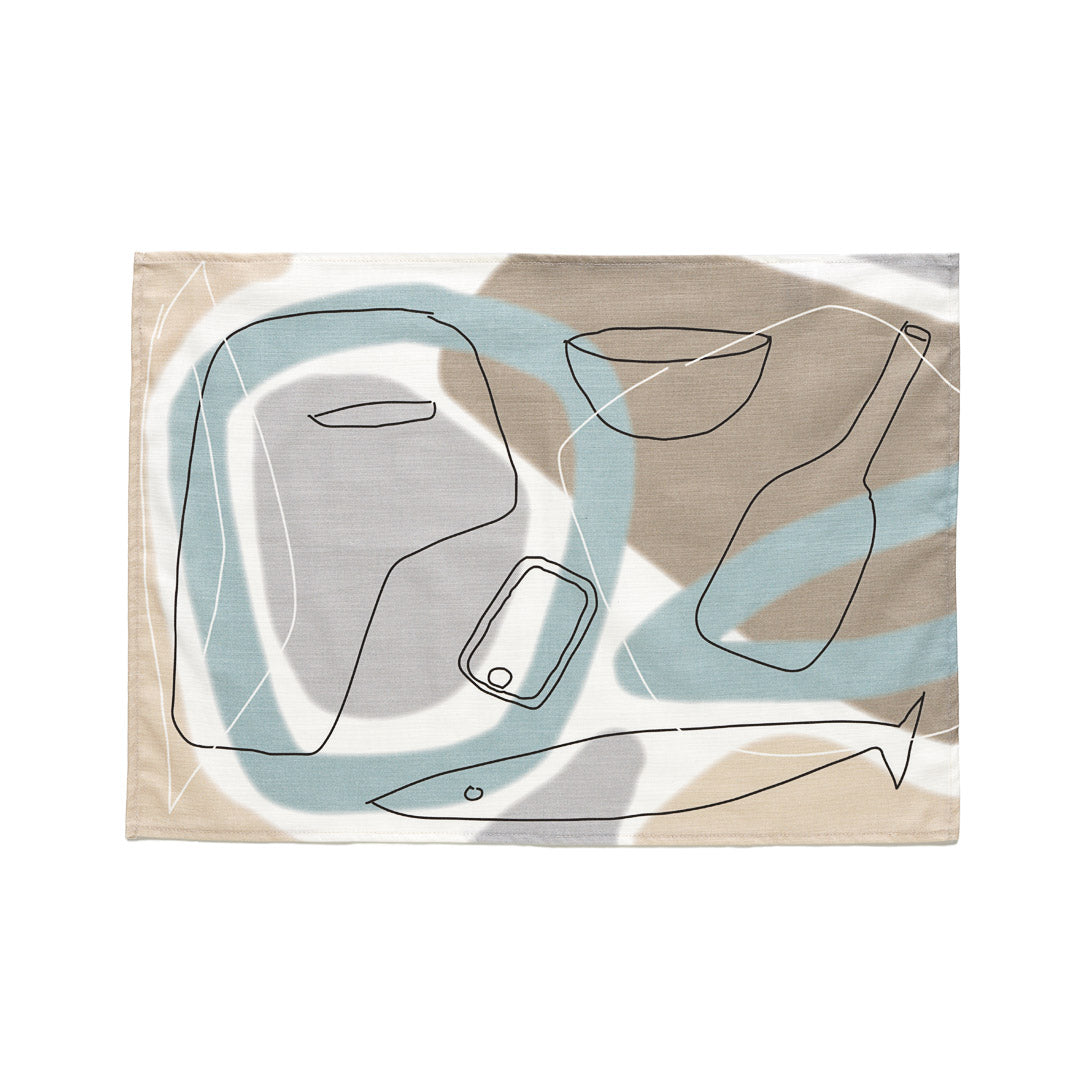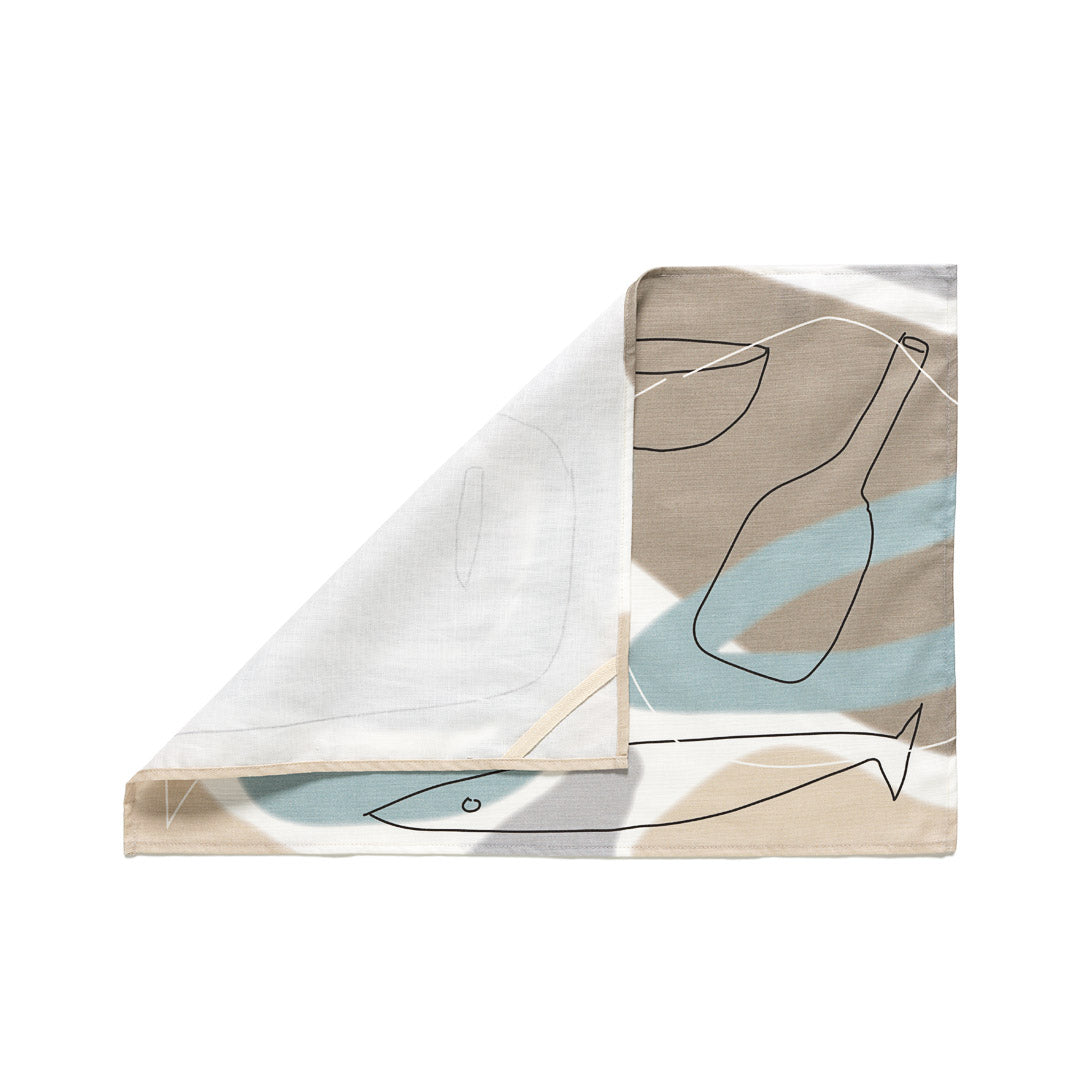 Tea Towel - Chris Connell, Altar
Description
This tea towel has been made in collaboration with Chris Connell, featuring Connell's artwork Altar.
Chris Connell's multidisciplinary design practice includes architecture, interiors, furniture and objects. In a career spanning more than forty years, Connell's designs have become renowned for their simplicity, functionality and attention to detail.
Specifications
100% cotton linen
Dimensions: 47 x 65cm
Made in Melbourne and exclusive to NGV design store
About the artwork
Altar is a table created in response to Melbourne's COVID-19 lockdowns. The symbols hand-drawn by Connell on Altar represent moments of seeking refuge, retreat and reflection. A loaf of bread, bottle of wine, plate of fish and bowl of fruit show the table as a site for gathering, feasting and communing with loved ones.

Chris Connell Altar 2021; stainless steel frame, aerospace aluminium honeycomb substrate, porcelain tiles, under glaze stain, under glaze pencil. Purchased, Victorian Foundation for Living Australian Artists, 2022
© Chris Connell.
Tea Towel - Chris Connell, Altar