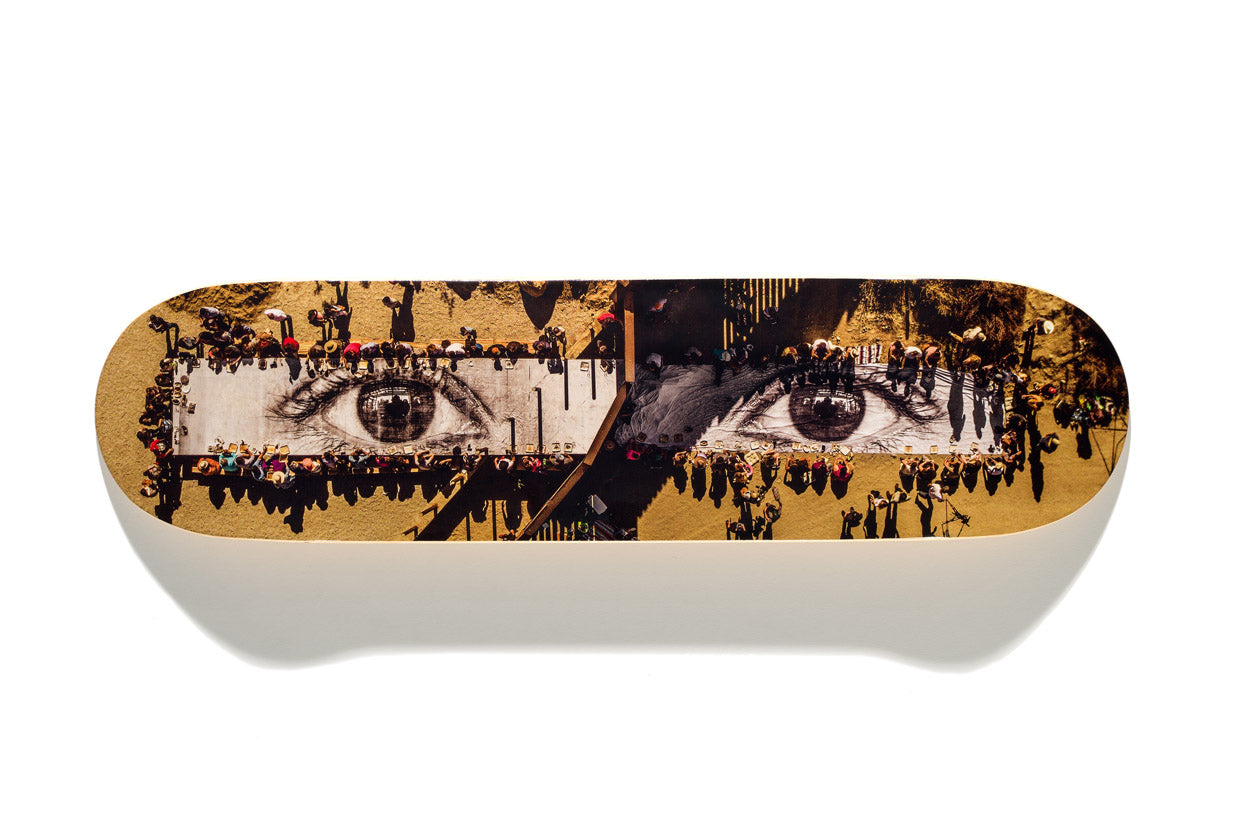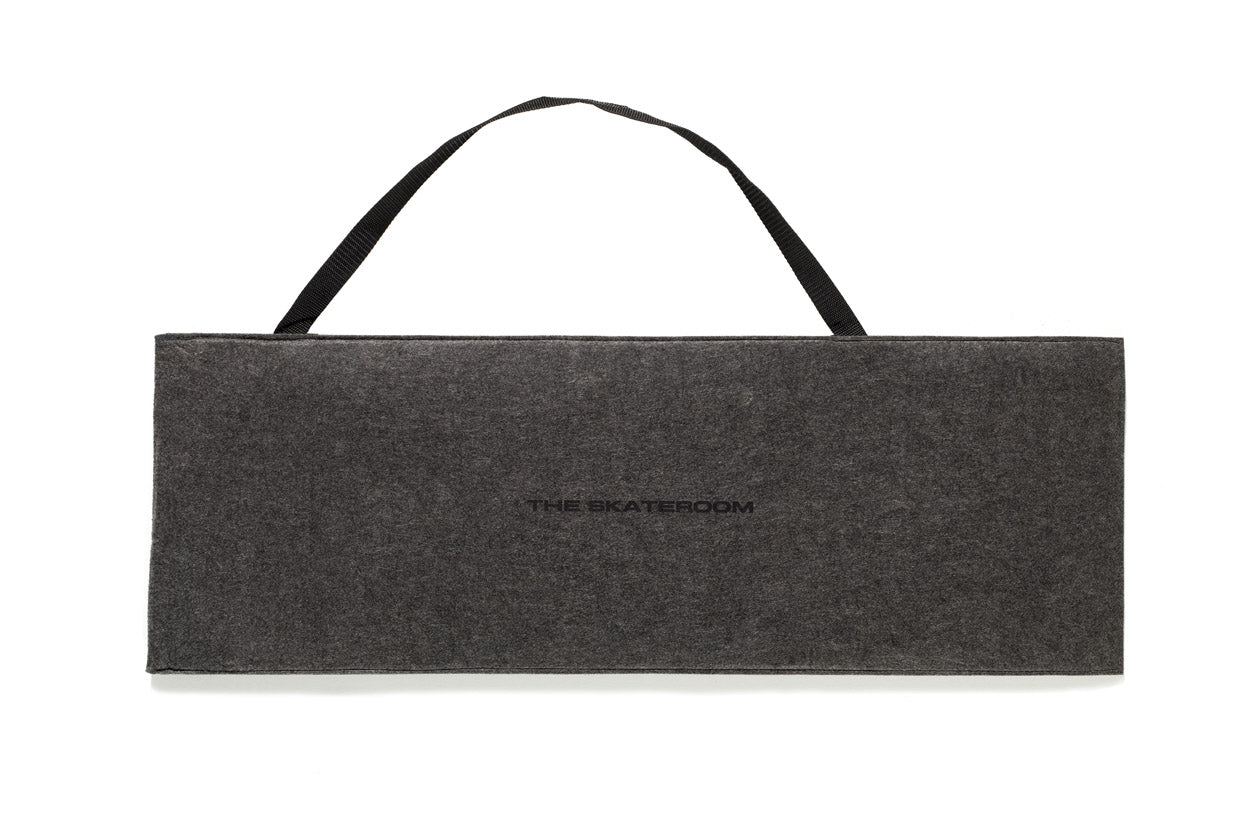 Skateboard Deck - JR, Migrants, Mayra, Picnic Across The Border, Tecate, Mexico
Description
In 2017, French artist JR launched a site-specific project: an international picnic, with hundreds of people sharing a meal across the fence. JR took a photo of the eyes of a 'Dreamer', one of the young undocumented immigrants who falls under the Deferred Action for Childhood Arrivals program. Then he turned the photo into a surface that visitors could eat off: one eye was on a table in Tecate, on the Mexican side of the border, while the other eye was on a tarp in Tecate, California.
 
At first, JR thought nobody would show up to his picnic. He wasn't able to publicize it online, since an advance announcement would have likely resulted in a shutdown by the U.S. Border Patrol, so he had to rely on word of mouth. At 12:30 p.m., nobody was there. "I thought, Oh, maybe it's just going to be a few of us," he says. By 1 p.m. there were dozens, and by 2 p.m. hundreds of people had shown up to share the meal.
 
THE SKATEROOM works closely with the world's most influential artists to empower skate and education projects all over the globe.

Specifications
Limited edition of 500
Produced and numbered by THE SKATEROOM in 2019
Contains studio stamped certificate of authentication signed by JR

Deck packaged in custom bag
2 Easyfix wall mount included per deck
Dimensions: 80 x 20cm
Skateboard Deck - JR, Migrants, Mayra, Picnic Across The Border, Tecate, Mexico