NGV Limited Edition - Sophie Westerman, Where Did You Go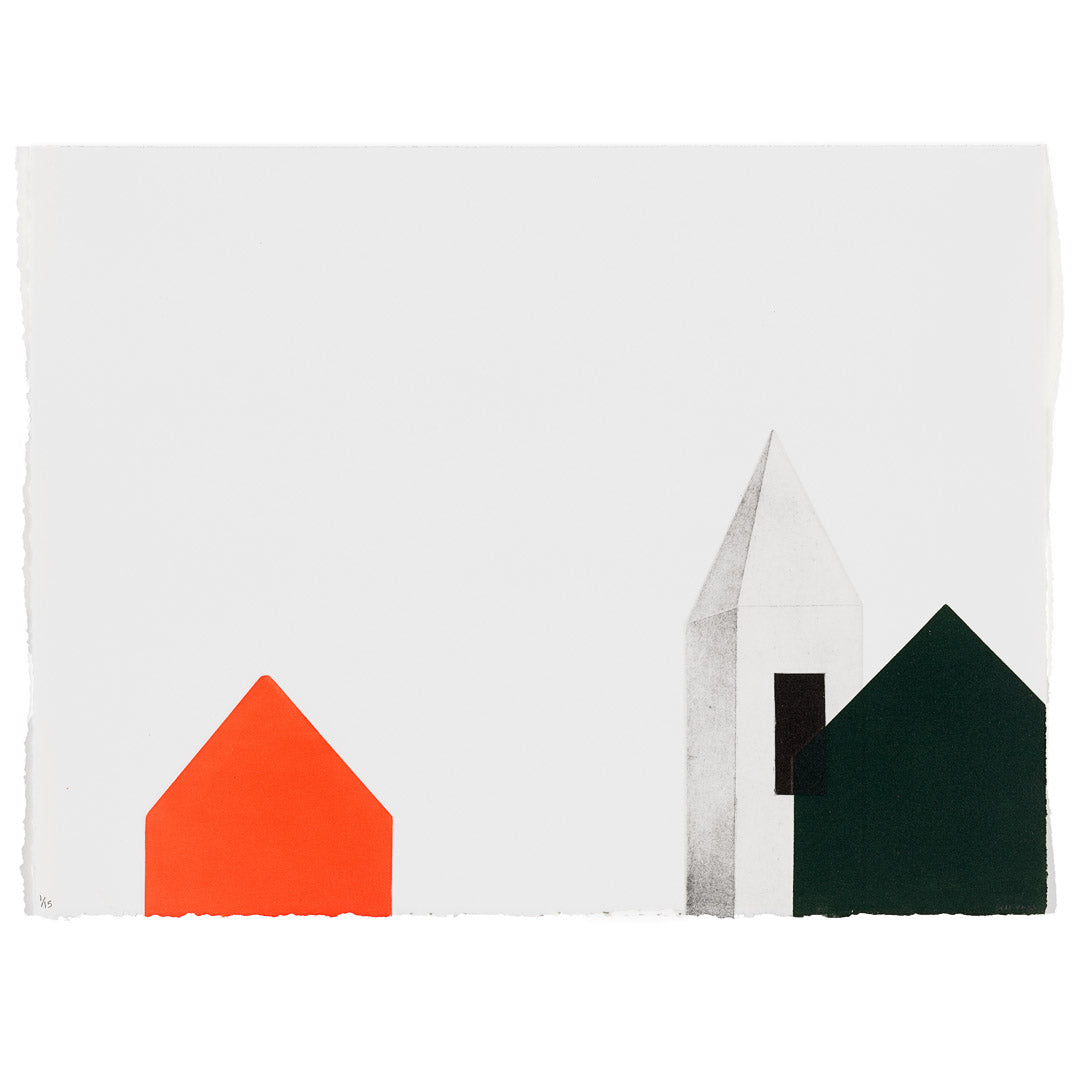 NGV Limited Edition - Sophie Westerman, Where Did You Go
Description
The Melbourne Now Print Portfolio comprises twelve new prints commissioned especially for the exhibition. Contributing one print each, established and emerging artists explored a range of techniques, with the diversity of work reflecting Melbourne's dynamic and flourishing print community.
Sophie Westerman's artistic practice is centred on printmaking, with a focus on etching and lithography. Drawing influences from architecture and literature, her quiet and minimal compositions often use domestic motifs like homes and quilts to explore intimacy, memory and relationships.
Each edition is signed and numbered by the artist.

Edition of 15.
Every NGV Edition purchase supports the National Gallery of Victoria.
Domestic customers: this NGV Edition is shipped using an insured express service.
International customers: this NGV Edition is shipped using an insured courier service.
Specifications
Colour aquatint and drypoint
Approximately A2 in size
About the artwork
Westerman's new work for Melbourne Now expands upon the techniques and themes of her 2019 series, i think we were friends once, maybe, a collection of coloured etchings printed on her home press that used architectural forms to express ideas of closeness and anxiety. For Westerman, printmaking allows her to communicate thoughts and feelings that are difficult to convey in everyday interactions. Here she plays with tensions between objects, using facades and repeated forms of different textures and density. Restrained, solemn and somehow tender, her spare shapes appear crowded together by an overwhelming blank space, conveying feelings of attachment and confinement. Westerman's adjacent writing practice informs her image-making, where her interest in time, place, remembrance, loss and memorialisation carries over into artworks charged with narrative and emotional weight.

Sophie Westerman Where did you go 2022–23; colour aquatint and drypoint; ed.1/15.
Commissioned by the National Gallery of Victoria, Melbourne, 2022
© Sophie Westerman.
Terms & Conditions
This item is a limited edition.

Only 1 edition copy per customer – multiple purchases will be refunded.

No discounts apply.

Any orders with an applied discount will be refunded as this item can not be discounted.

Limited edition sales are final - refunds, cancellations and exchanges cannot be accepted.

International orders are subject to import duties, taxes and delivery service charges that are the responsibility of the customer.
NGV Limited Edition - Sophie Westerman, Where Did You Go
No more products available for purchase