NGV Limited Edition - Aylsa McHugh, Sinnsear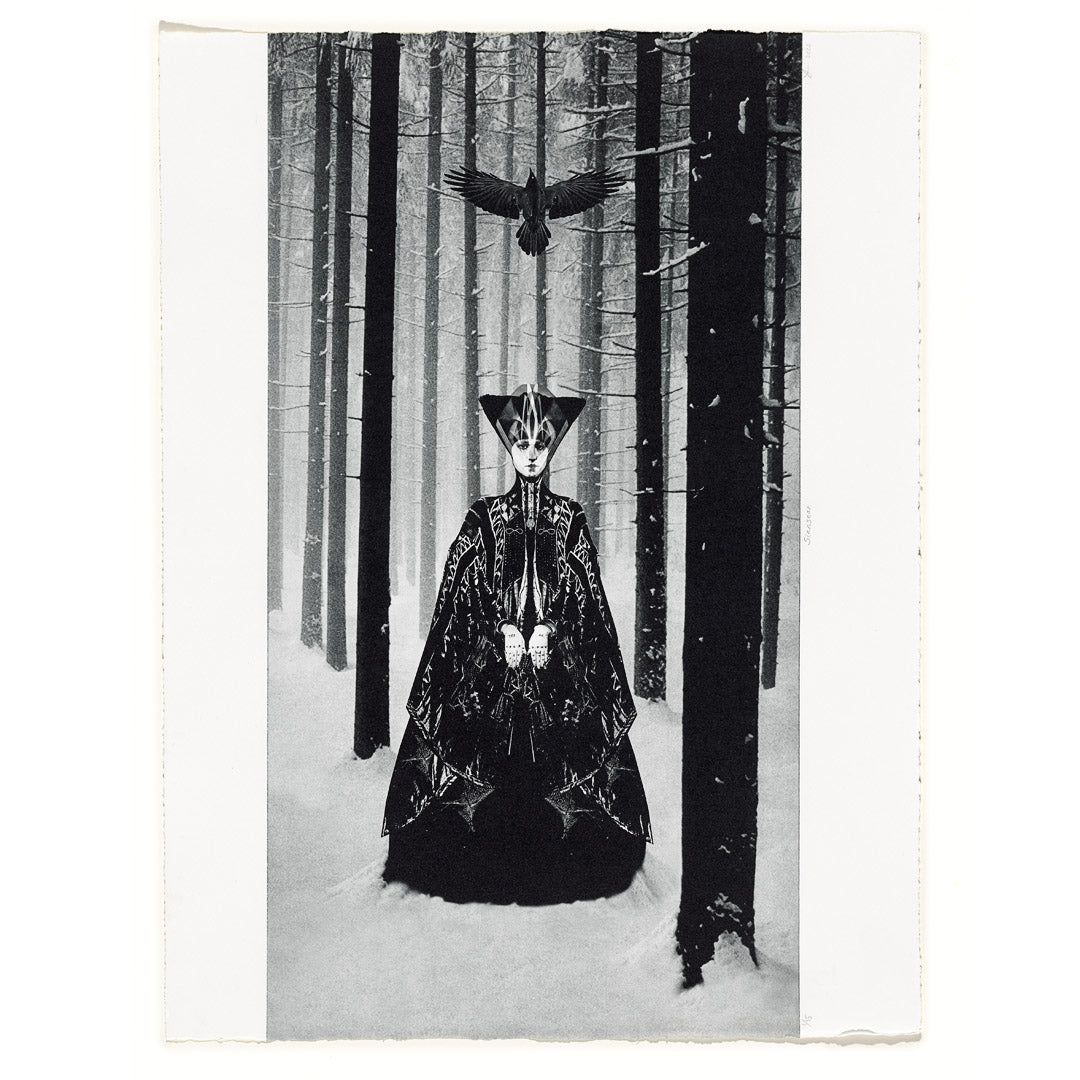 NGV Limited Edition - Aylsa McHugh, Sinnsear
Description
The Melbourne Now Print Portfolio comprises twelve new prints commissioned especially for the exhibition. Contributing one print each, established and emerging artists explored a range of techniques, with the diversity of work reflecting Melbourne's dynamic and flourishing print community.
Aylsa McHugh's collage-centred practice draws on diverse influences, such as architecture, modernism, sculpture, film, fashion and mythology. Recontextualising found imagery from various media, her uncanny assemblages reveal the innate human tendency to find connections, patterns and familiarity in inanimate objects.
Each edition is signed and numbered by the artist.

Edition of 15.
Every NGV Edition purchase supports the National Gallery of Victoria.
Domestic customers: this NGV Edition is shipped using an insured express service.
International customers: this NGV Edition is shipped using an insured courier service.
Specifications
Photogravure
Approximately A2 in size
About the artwork
The artist's latest work, commissioned for Melbourne Now, is an extension of her 2020 photogravure series, in which she merged collage and printmaking for the first time. McHugh lifts images from magazines and books, appropriating and combining elements from more than seventeen disparate sources. These heterogeneous materials, which include vintage photographs of hairstyle models and modernist sculptures, become almost unrecognisable in this compelling and unsettling work.

First created as a digital collage, the composite image was then etched on a photopolymer printing plate, inked and printed on to archival cotton paper using a classical manual press at Baldessin Studio in St Andrews, Melbourne. The nineteenth-century photo-mechanical process, which was revived by art photographers in the twentieth century, bestows upon the digital collage new texture and tonal depth. McHugh's composition, at once disjointed and harmonious, strange and mesmerising, remains open to interpretation.

Aylsa McHugh Sinnsear 2022; photogravure; ed. 1/15. Commissioned by the National Gallery of Victoria, Melbourne, 2022
© Aylsa McHugh. Printed by Silvi Glattauer, Baldessin Studio
Terms & Conditions
This item is a limited edition.

Only 1 edition copy per customer – multiple purchases will be refunded.

No discounts apply.

Any orders with an applied discount will be refunded as this item can not be discounted.

Limited edition sales are final - refunds, cancellations and exchanges cannot be accepted.

International orders are subject to import duties, taxes and delivery service charges that are the responsibility of the customer.
NGV Limited Edition - Aylsa McHugh, Sinnsear
No more products available for purchase