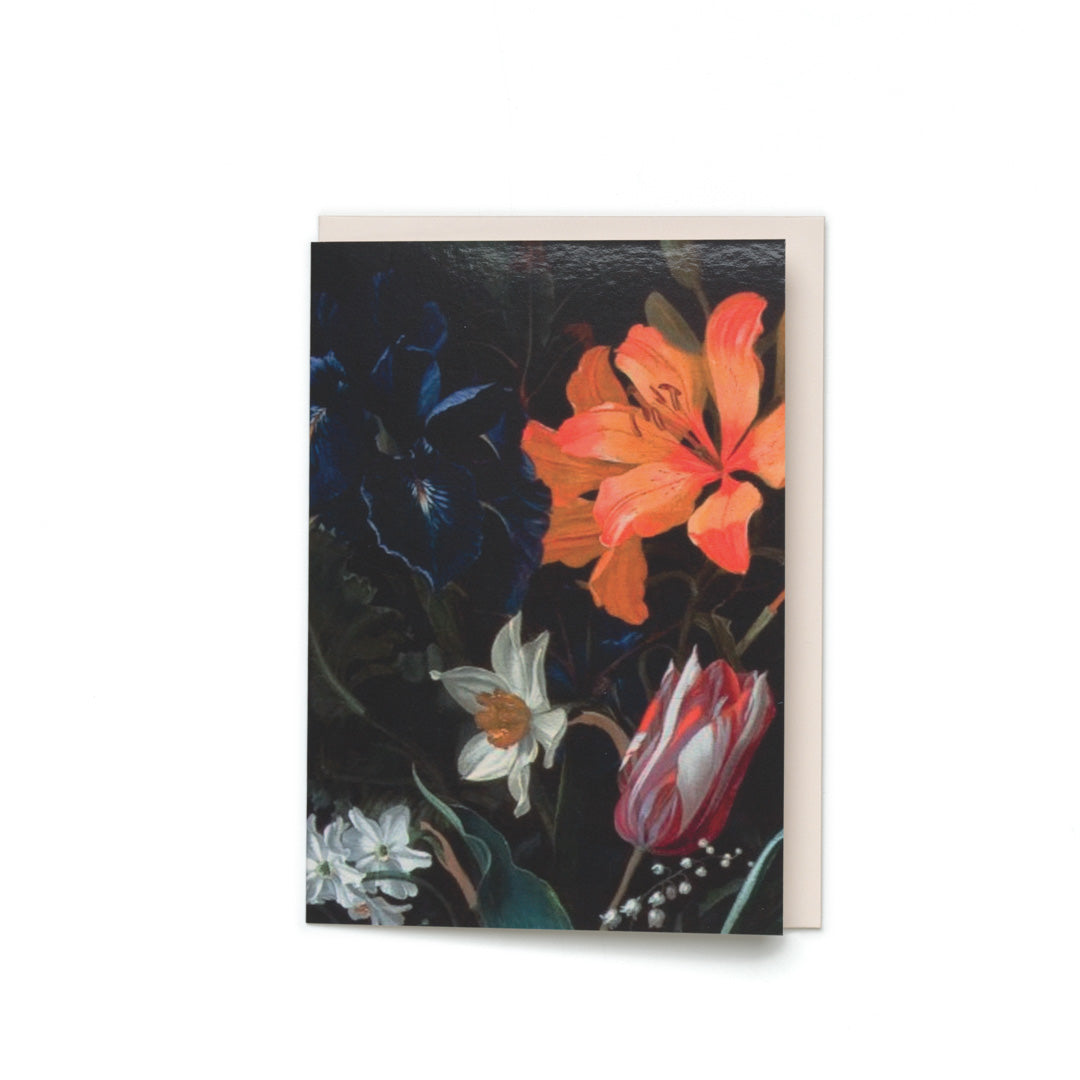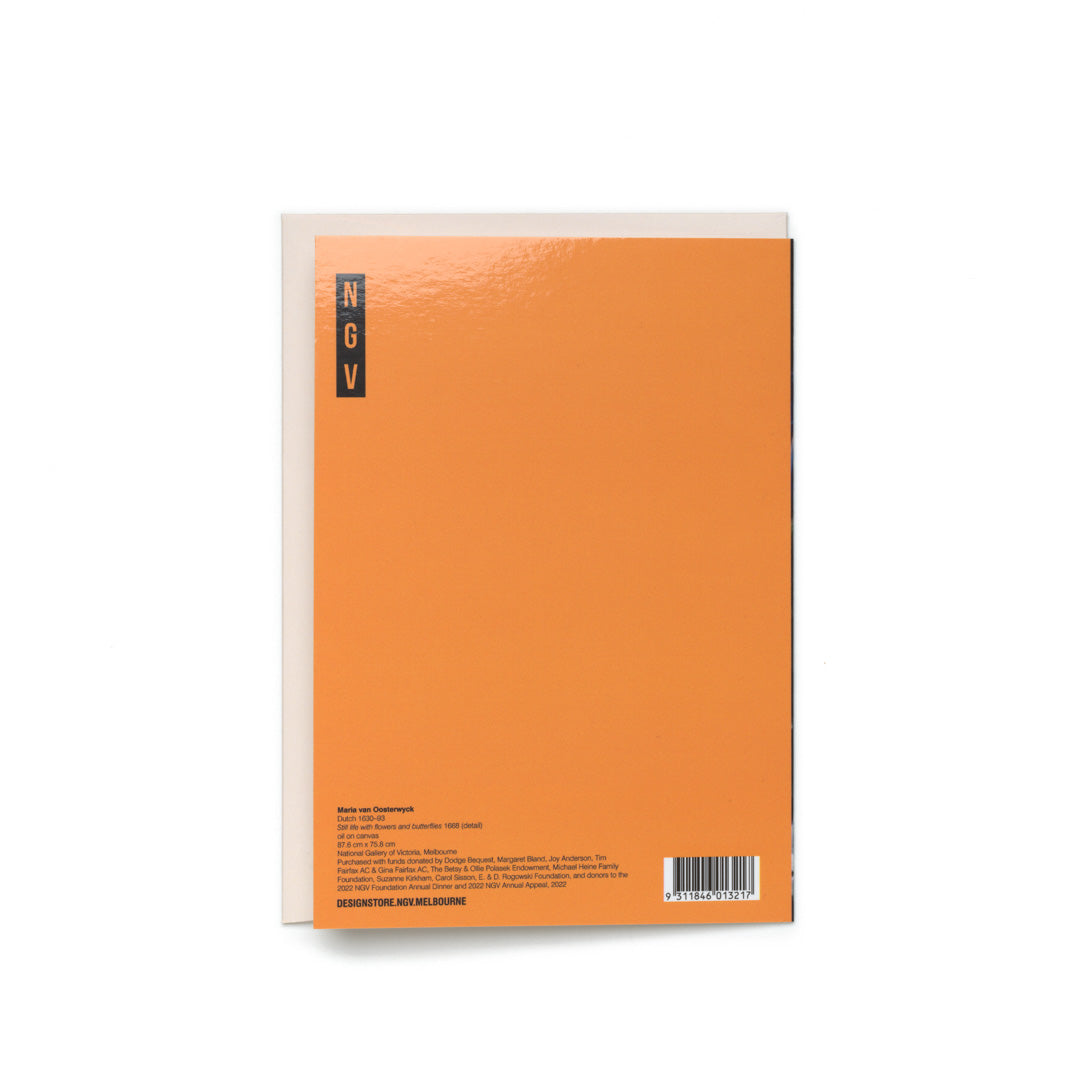 Greeting Card - Maria van Oosterwyck, Still Life with Flowers and Butterflies (detail)
Description
This greeting card features the subject of the NGV's 2022 Annual Appeal, Maria van Oosterwyck's painting, Still life with flowers and butterflies.
Specifications
Sold singularly, each card is blank and includes a printed envelope.
Dimensions: 12 x 17 cm
Made in Melbourne and designed exclusively for the NGV design store.
About the artwork
Van Oosterwyck is regarded as the first successful woman still life painter of the seventeenth century. Celebrated during her lifetime, van Oosterwyck's contemporaries included Rembrandt van Rijn and Johannes Vermeer. As one of the largest in scale, Still life with flowers and butterflies speaks to the importance of still life works throughout European art history, whilst also highlighting the rare and exquisite nature of van Oosterwyck's masterpieces.

Maria van Oosterwyck
Still life with flowers and butterflies (detail) 1668
Oil on canvas
87.6 X 75.8cm
Purchased with funds donated by Dodge Bequest, Margaret Bland, Joy Anderson, Tim Fairfax AC & Gina Fairfax AC, The Betsy & Ollie Polasek Endowment, Michael Heine Family Foundation, Suzanne Kirkham, Carol Sisson, E. & D. Rogowski Foundation, and donors to the 2022 NGV Foundation Annual Dinner and 2022 NGV Annual Appeal, 2022
Greeting Card - Maria van Oosterwyck, Still Life with Flowers and Butterflies (detail)