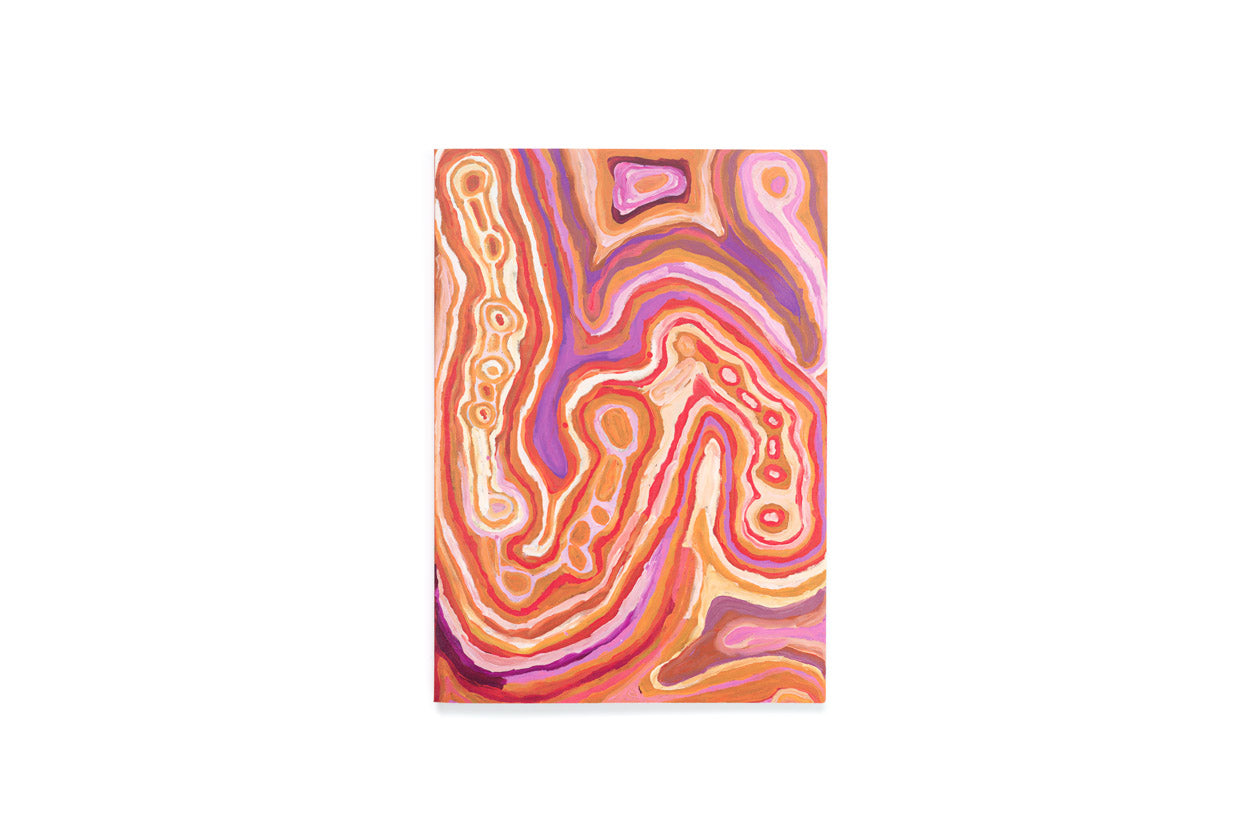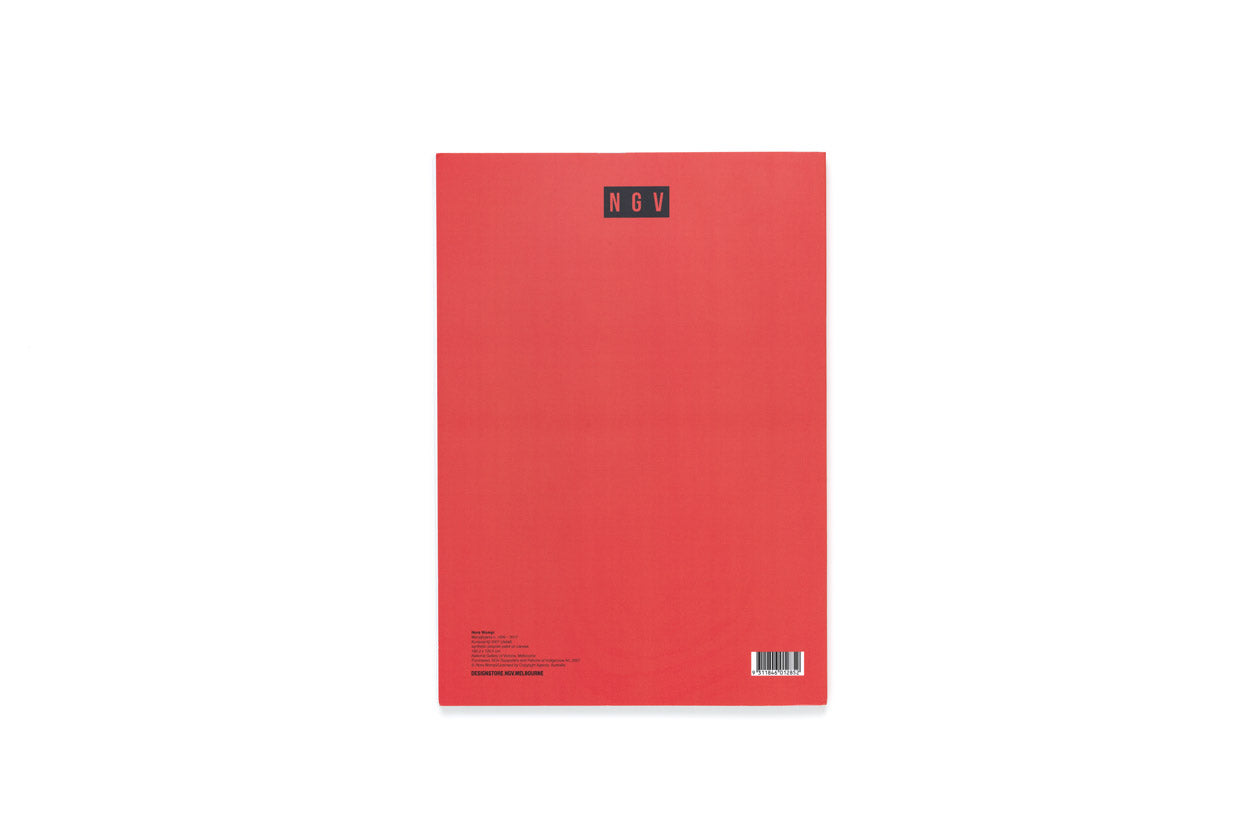 Sketchbook - Nora Wompi, Kunawarritji
Description
This sketchbook features the work Kunawarritji, by Manyjilyjarra artist Nora Wompi. 
NGV design store has produced an exclusive collection of Australian-made homewares and accessories featuring artworks from the NGV Collection, in celebration of NAIDOC Week 2022. NAIDOC Week is an annual event that celebrates the history, culture and achievements of Aboriginal and Torres Strait Islander peoples across Australia.

Specifications
Blank pages
Dimensions: 17.7 x 25 cm
Made in Melbourne and designed exclusively for the NGV design store.
About the artwork
This work depicts Kunawarritji (Well 33), which is located along the middle stretches of the Canning Stock Route in Western Australia. Kunawarritji is an important rockhole near the artist's birthplace which is associated with a number of tjukurrpa (ancestral stories), including the Seven Sisters Dreaming. The sweeping contours of the work represent tali (sandhills) that dominate the topography of this important water source. This is good country for collecting pura (bush tomato) and kantjilyi (bush raisin). The circular shapes indicate rockholes, places of living water that punctuate the desert.

Nora Wompi
Manyjilyjarra c. 1935 – 2017
Kunawarritji 2007
synthetic polymer paint on canvas
180.2 x 120.5 cm
National Gallery of Victoria, Melbourne
Purchased, NGV Supporters and Patrons of Indigenous Art, 2007
© Nora Wompi/Licensed by Copyright Agency, Australia
Sketchbook - Nora Wompi, Kunawarritji