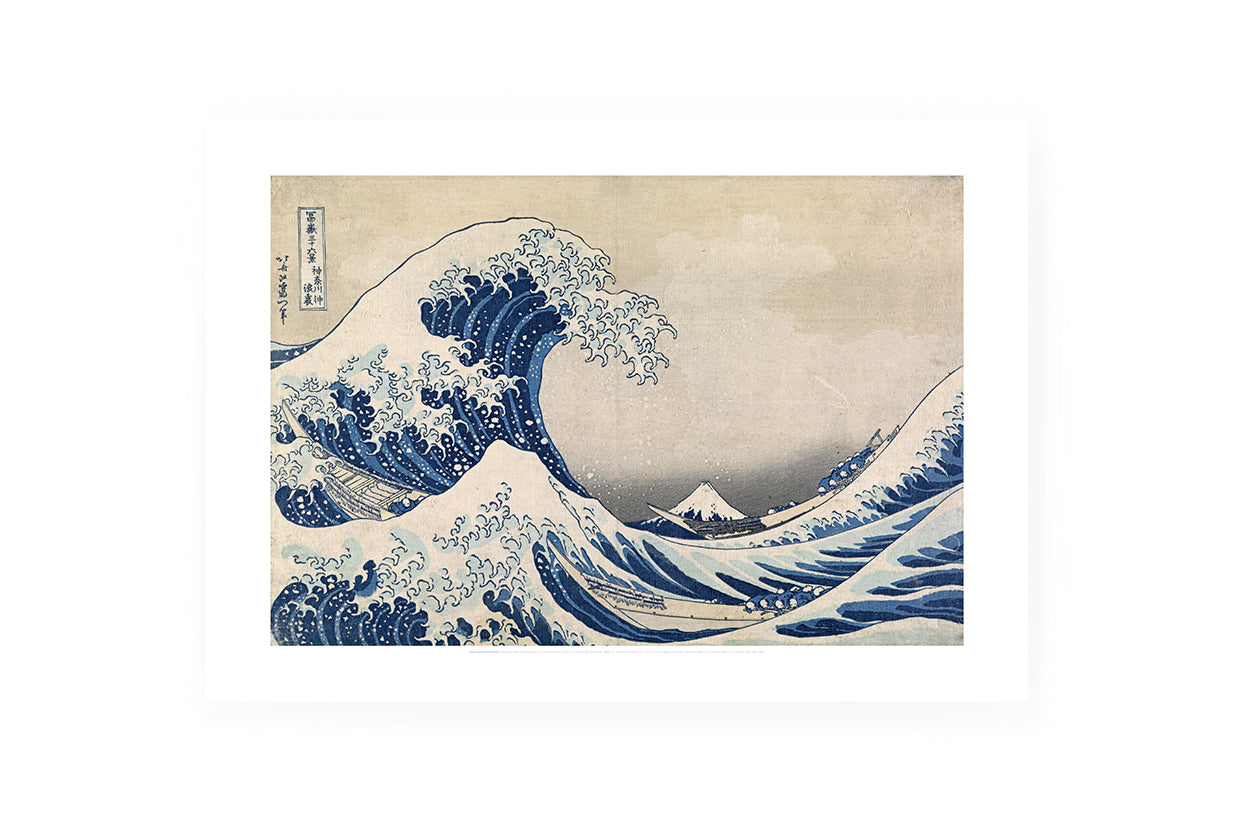 Poster - Katsushika Hokusai, The Great Wave Off Kanagawa
Description
This NGV Collection poster features Hokusai's iconic woodblock print, The great wave off Kanagawa. 

Please note: All our poster products are shipped in protective poster tubes and are sent separate to other items placed in the same order.
Specifications
Printed on luxury 170gsm Hanno Silk Art paper
Standard A2 in size measuring 59.4 x 42 cm

Made in Melbourne and designed exclusively for the NGV design store.
About the artwork
The great wave off Kanagawa is one of Hokusai's finest works and possibly the single most famous image in all oriental art. In addition to the sheer graphic beauty of The great wave there is a compelling force in the contrast between wave and the mountain. The monstrous wave towers above, with its impending crash of water creating a great tension, whereas the graceful lines of a diminutive Mt Fuji sit in the distance. We see tiny fisherman huddled in their sleek crafts ride down one wave, dive straight into the next and endeavour to come out the other side. These swift boats, called oshiokuribune, transported fresh fish and dried sardines in the morning to fish markets off Edo (now Tokyo) Bay, from villages on the Bohso Peninsula.

Katsushika HOKUSAI
The great wave off Kanagawa (c. 1830)
from the Thirty-six views of Mt Fuji series 1826-33
colour woodblock
25.7 x 37.7 cm (image and sheet)
National Gallery of Victoria, Melbourne
Felton Bequest, 1909
Poster - Katsushika Hokusai, The Great Wave Off Kanagawa