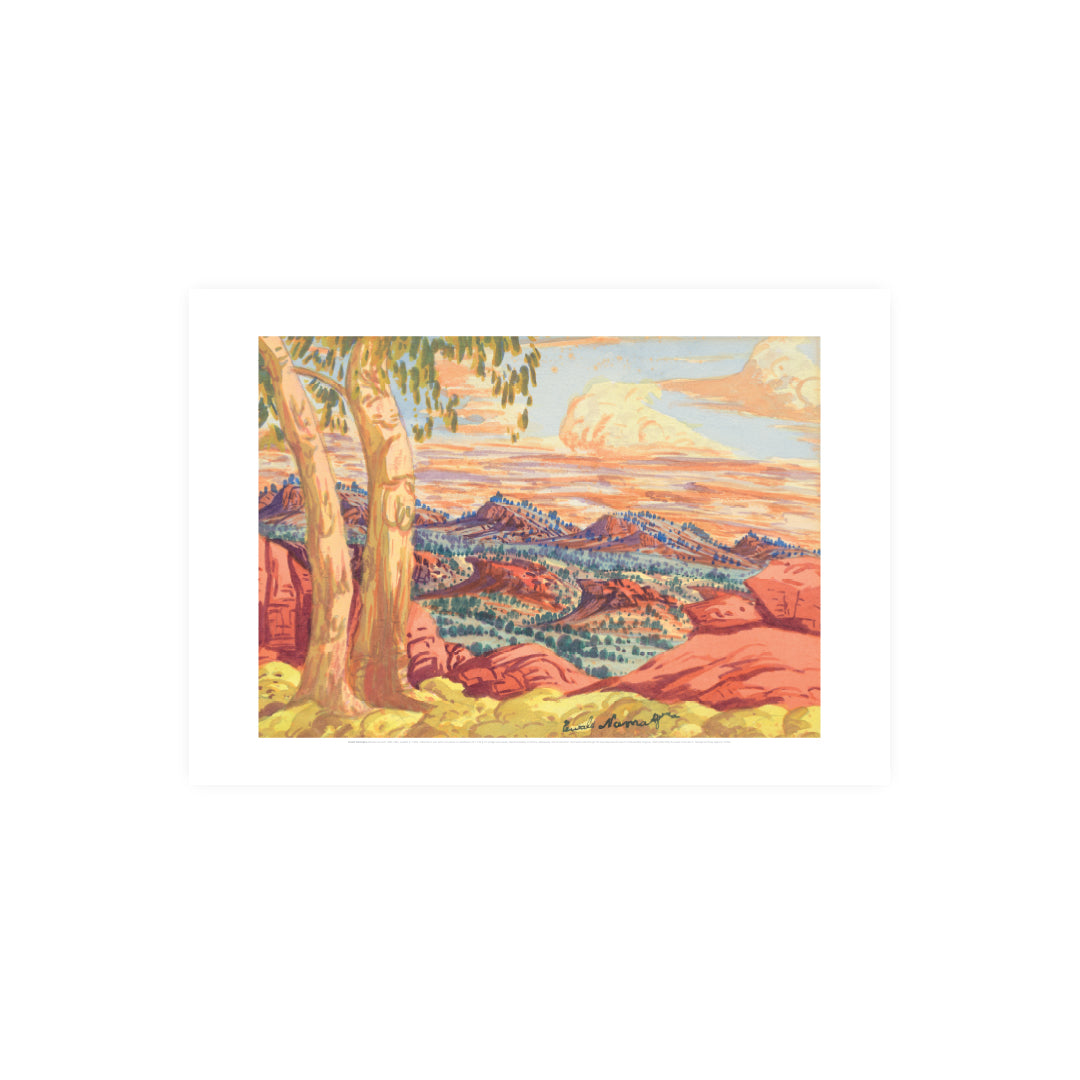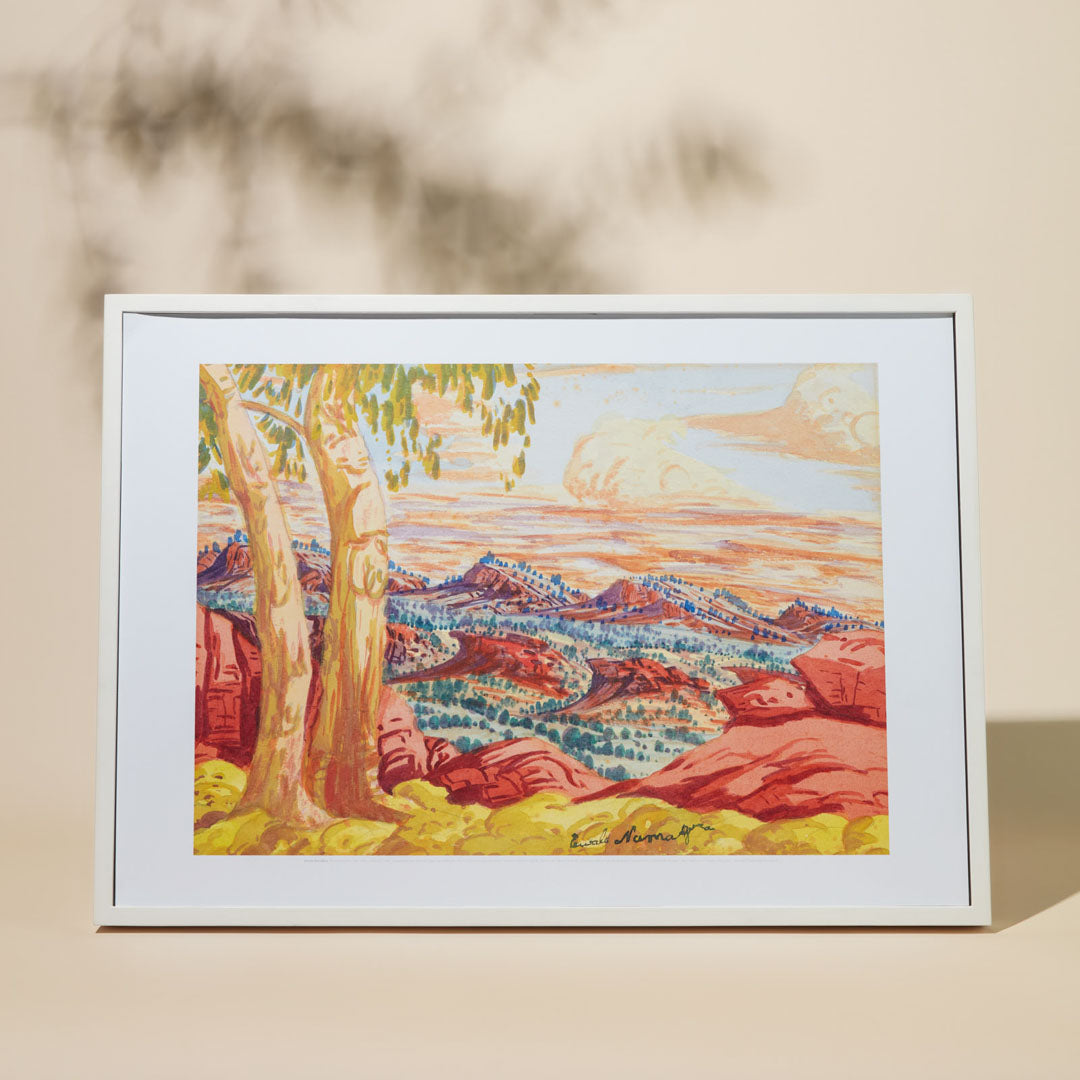 Poster - Ewald Namatjira, Untitled
Description
A perfect pop of colour for any wall of your home or office, this exclusive and enduring keepsake features Ewald Namatjira's Untitled, from the Watercolour Country: 100 Works from Hermannsburg.

Please note: All our poster products are shipped in protective poster tubes and are sent separate to other items placed in the same order.
Specifications
Printed on luxury 170gsm Hanno Silk Art paper
Standard A2 in size measuring 59.4 x 42 cm

Made in Melbourne and designed exclusively for the NGV design store.
About the artwork
Unlike his brothers, Ewald Namatjira avoided art classes at the Mission, instead spending his youth out bush with his father, Albert, on painting camps. At seventeen, his watercolours became infused with vitality and confidence, as seen in his bright palette and bold compositions.
The monolithic ghost gum is a prominent, almost emblematic feature within Ewald's practice; the majestic totem of Country often taking centre stage in his paintings.

In 1949, Ewald was involved in a traumatic accident while playing with his father's rifle and was fortunate to survive. Despite losing an eye, his painting was not affected by the event; the artist produced his most ambitious and joyful works in the years that followed.

Ewald Namatjira
Western Arrernte 1930–1984
Untitled (c. 1950)
watercolour over pencil on paper on cardboard
25.7 x 35.8 cm (image and sheet)
National Gallery of Victoria, Melbourne
Gift of Darvell M. Hutchinson AM through the Australian Government's Cultural Gifts Program, 2022 (2022.232)
© estate of the artist │ Aboriginal Artists Agency Limited
Poster - Ewald Namatjira, Untitled