NGV Limited Edition - Stefan Wirihana Mau, Poutama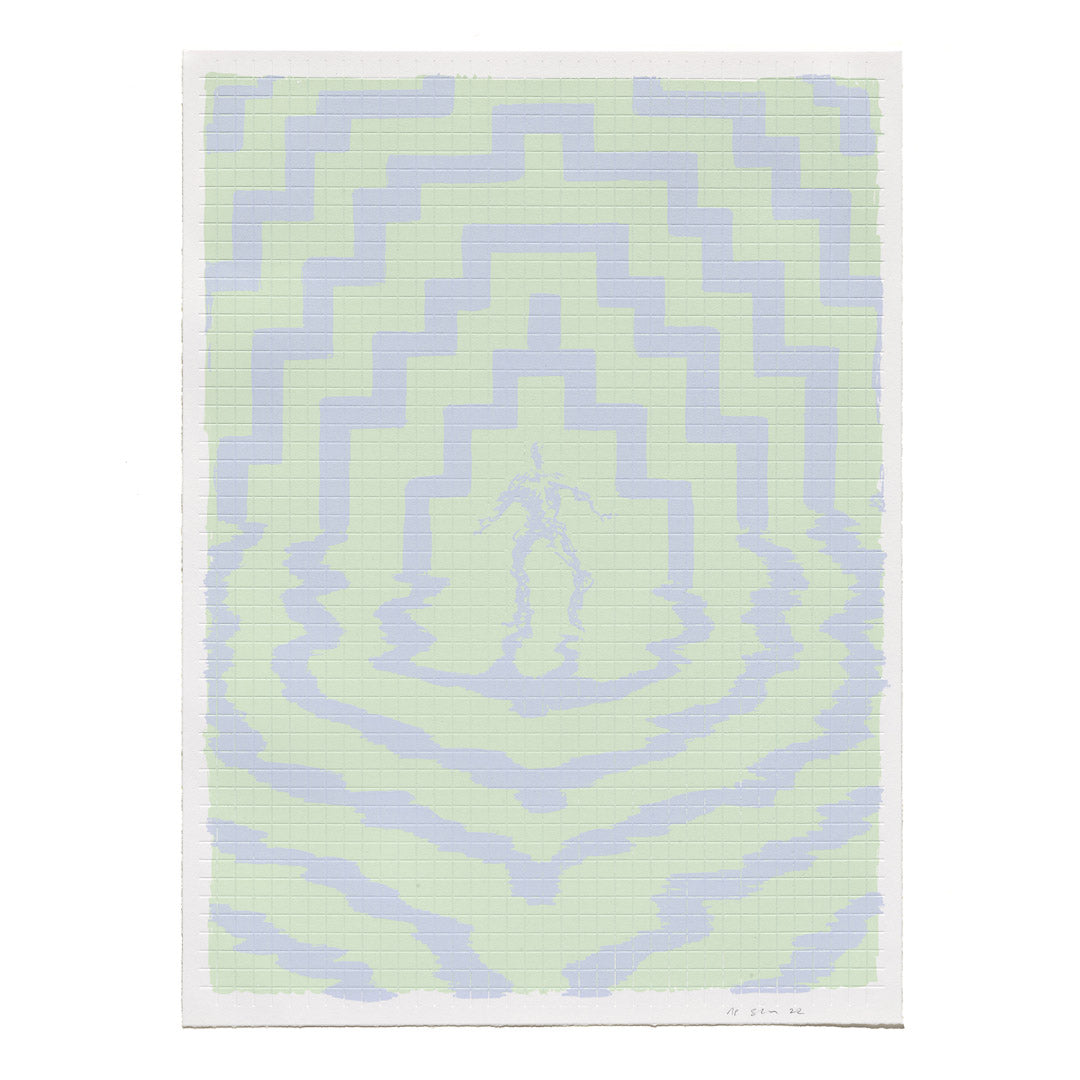 NGV Limited Edition - Stefan Wirihana Mau, Poutama
Description
The Melbourne Now Print Portfolio comprises twelve new prints commissioned especially for the exhibition. Contributing one print each, established and emerging artists explored a range of techniques, with the diversity of work reflecting Melbourne's dynamic and flourishing print community.
Stefan Wirihana Mau is an artist of Māori (Ngāpuhi) and Eastern European descent, whose work spans painting, printmaking and sculpture. Seeking to reconnect with his Māori heritage through his artistic practice, Mau often explores indigenous concerns and psychological themes.
Each edition is signed and numbered by the artist.

Edition of 15.
Every NGV Edition purchase supports the National Gallery of Victoria.
Domestic customers: this NGV Edition is shipped using an insured express service.
International customers: this NGV Edition is shipped using an insured courier service.
Specifications
Colour screenprint and debossing
Approximately A2 in size
About the artwork
For Melbourne Now, Mau's new print continues his engagement with mau rākau, the Māori weaponry practice that gave Mau an entry point for learning about Māori knowledge, customs, practices and beliefs. The abstract and gestural image is grounded in the symbolism of poutama, a stepped pattern which in traditional tukutuku panels and woven mats signifies genealogies and levels of learning, and in Māori mythology represents the god Tāne-o-te-wānanga's ascending journey to higher knowledge. For Mau, this correlates with mau rākau grading levels, whose embodied movement and language have been central to his cultural connection.

'The horizontal plateau represent[s] periods of reflection and time spent developing new knowledge,' he explains, 'while the vertical represents a progression to greater understanding'. This also reflects Mau's learning through the artistic process, where he experimented with layering and weaving, in collaboration with local studio Negative Press.

Stefan Wirihana Mau Poutama 2022; colour screenprint and debossing. Commissioned by the National Gallery of Victoria, Melbourne 2022. Purchased, Victorian Foundation for Living Australian Artists, 2023
© Stefan Wirihana Mau.
Terms & Conditions
This item is a limited edition.

Only 1 edition copy per customer – multiple purchases will be refunded.

No discounts apply.

Any orders with an applied discount will be refunded as this item can not be discounted.

Limited edition sales are final - refunds, cancellations and exchanges cannot be accepted.

International orders are subject to import duties, taxes and delivery service charges that are the responsibility of the customer.
NGV Limited Edition - Stefan Wirihana Mau, Poutama
No more products available for purchase