Nothing Gayer Than Reading This Right Now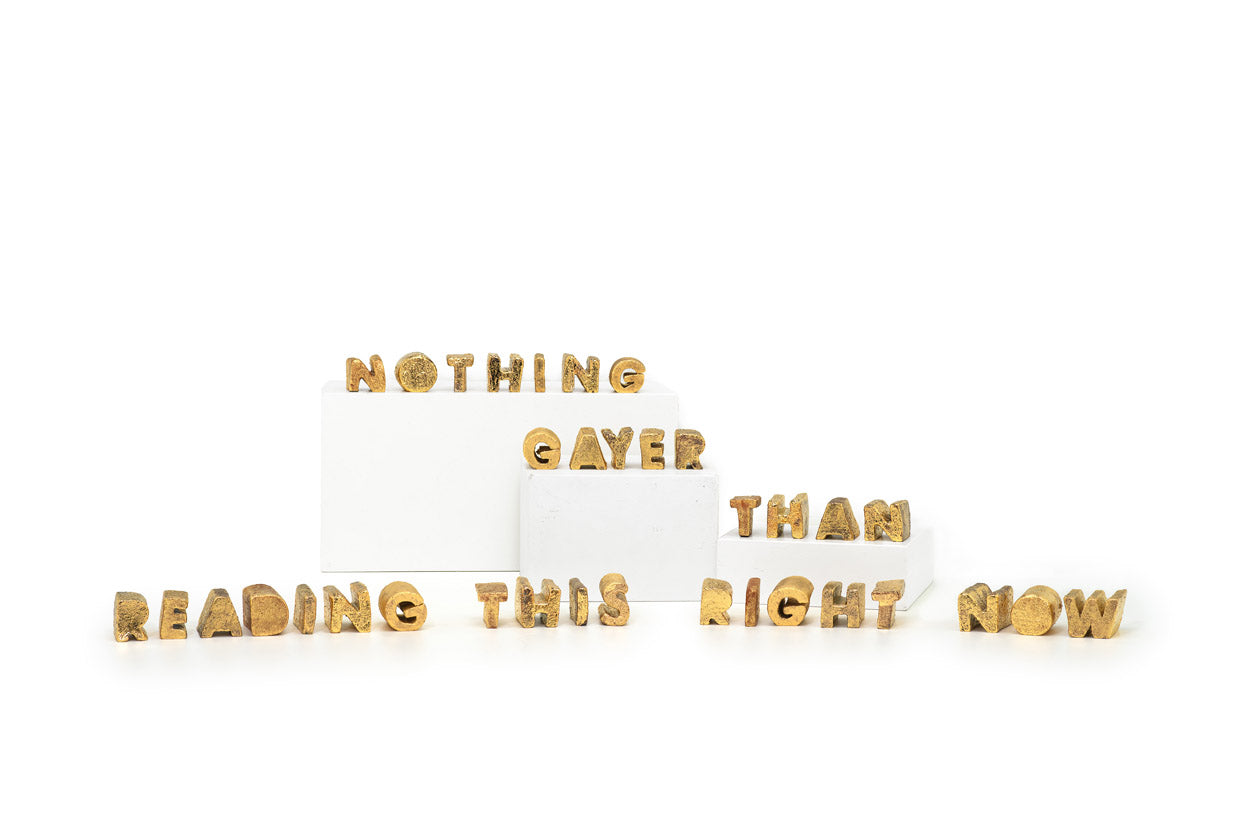 Nothing Gayer Than Reading This Right Now
Description
In celebration of the 2022 exhibition Queer: Stories from the NGV Collection, NGV design store has collaborated with featured artist James Lemon to produce an open edition run of his T3XT B!0cKs series (2018-2021), exclusive to the NGV design store.
James Lemon is an Aotearoa (New Zealand) born artist who primarily works with clay to create tactile, humorous and dynamic objects out of his Northcote studio. The T3XT B!0cKs series references popular queer vernacular in Lemon's signature playful style, while showcasing his masterful use of colour and texture. This glaze finish is exclusive to the NGV design store.
This open edition contains a signed card by the artist and is encased in a custom calico bag.
Handmade, glazed and fired in Northcote, Melbourne using stoneware clay.
Please note: at the request of the artist each set is randomised to ensure every edition is unique. Colour combinations pictured are not indicative of what you may receive, but serve as an indication of the colourways that are available.
Nothing Gayer Than Reading This Right Now
No more products available for purchase