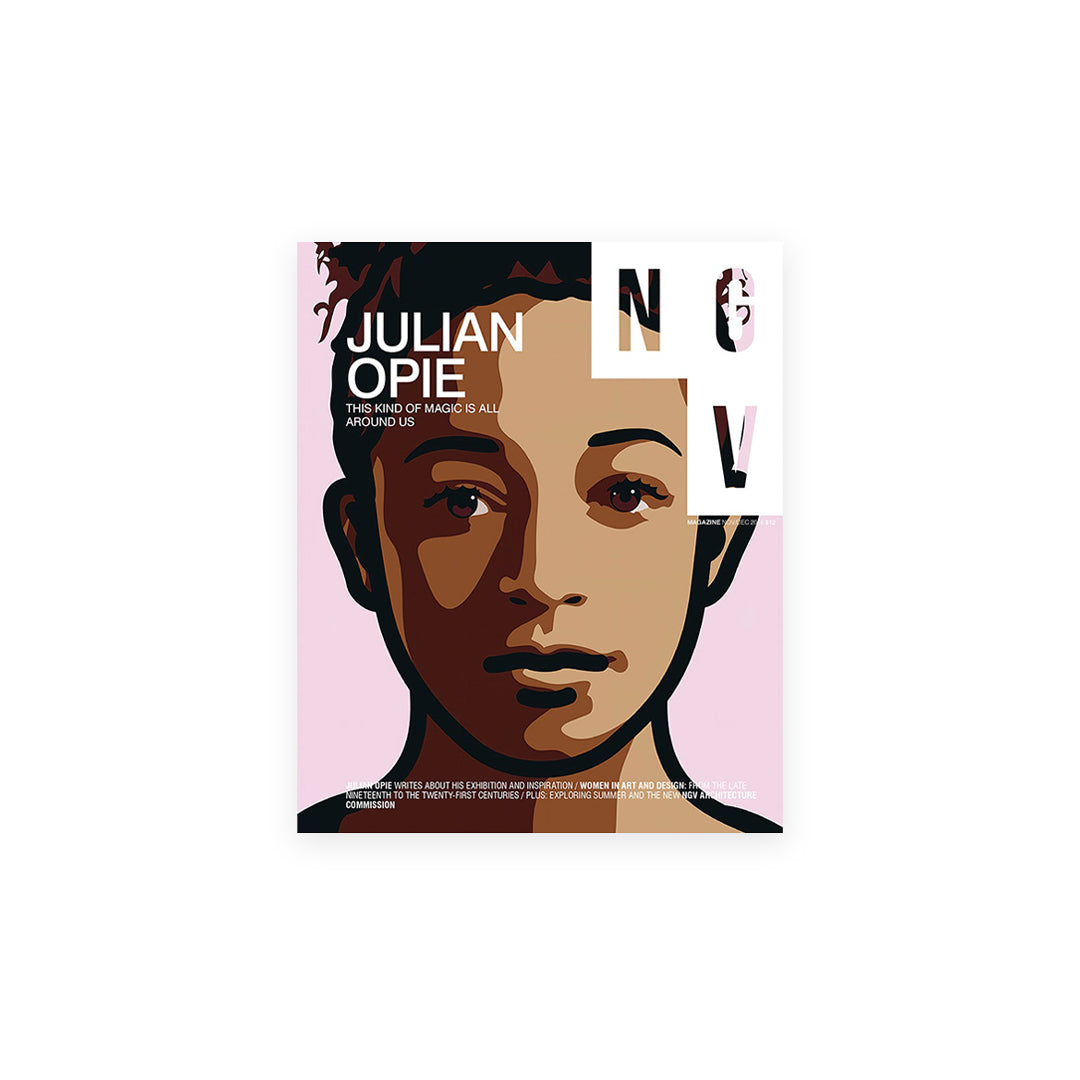 NGV Magazine - November/December 2018 issue 13
Description
For the Nov/Dec issue of NGV Magazine, artists and designers speak directly about the observations, values, motivations and processes behind their work.
One of Britain's most influential living artists, Julian Opie, shares his creative journey with a personal reflection on his work in the upcoming exhibition Julian Opie, opening 9 November at NGV International.
In Australian design, fashion designer Lyn-Al Young talks about her connection to family and land and a collaboration with David Jones to launch a capsule collection at the second annual NGV Gala, while Helen Kontouris interviews London-based designer Faye Toogood, discussing their approaches to design. Toogood and Kontouris feature in the exhibition Designing Women, on display at NGV International.
From fashion to multidisciplinary and co-design, issue #13 also features the 2018 NGV Architecture Commission winner, a collaborative entry from Muir Architects and Openwork. Writers Susan Holden and Ashley Paine explore the commission, which transcends conventional ideas of temporary architecture and whose roots are embedded in the history and original details of Roy Grounds's NGV International building.
The work of women artists and designers is also celebrated with Modern Australian Women. Taking its title from a new display at The Ian Potter Centre: NGV Australia, the magazine features insights into the strategic thinking, economic and artistic motivations and social obstacles of Australian artists working across the first half of the twentieth century. 
NGV Magazine - November/December 2018 issue 13