NGV Limited Edition - Bill Henson NGV 50th Anniversary Print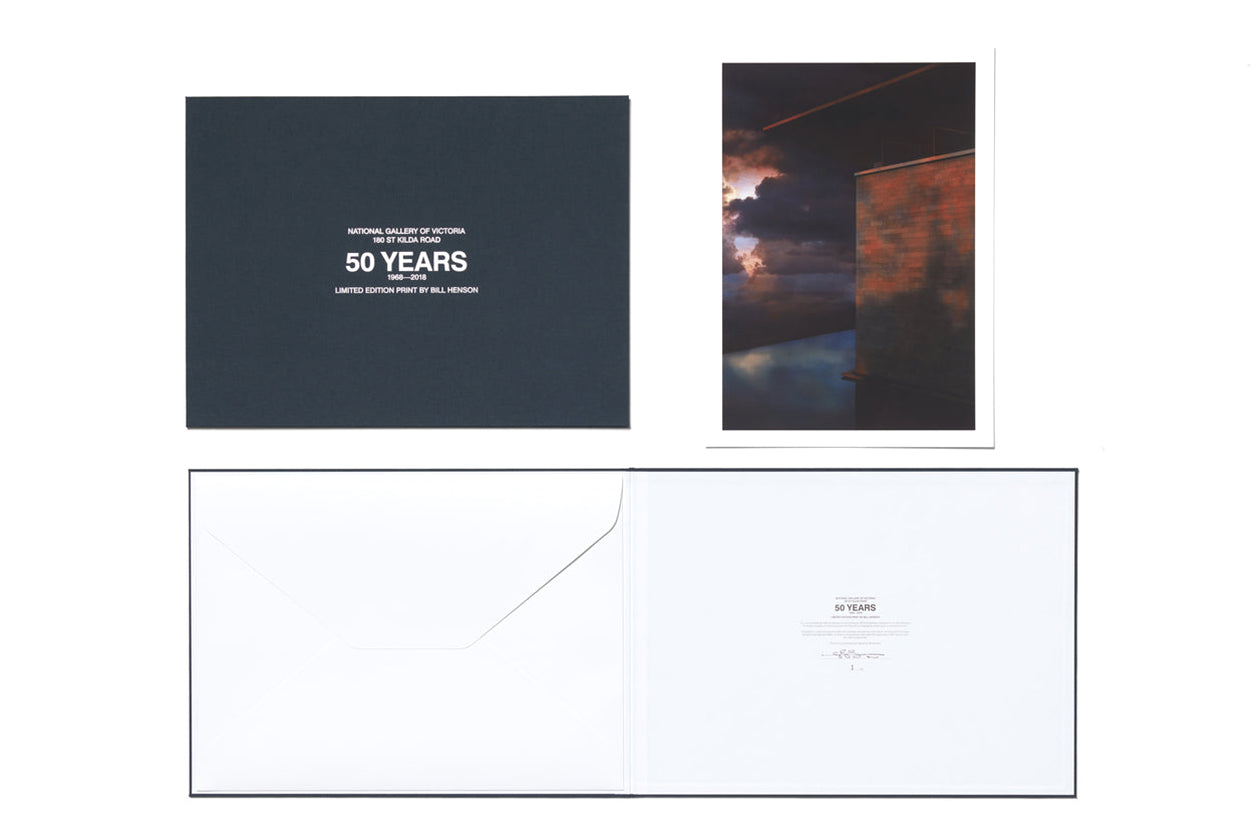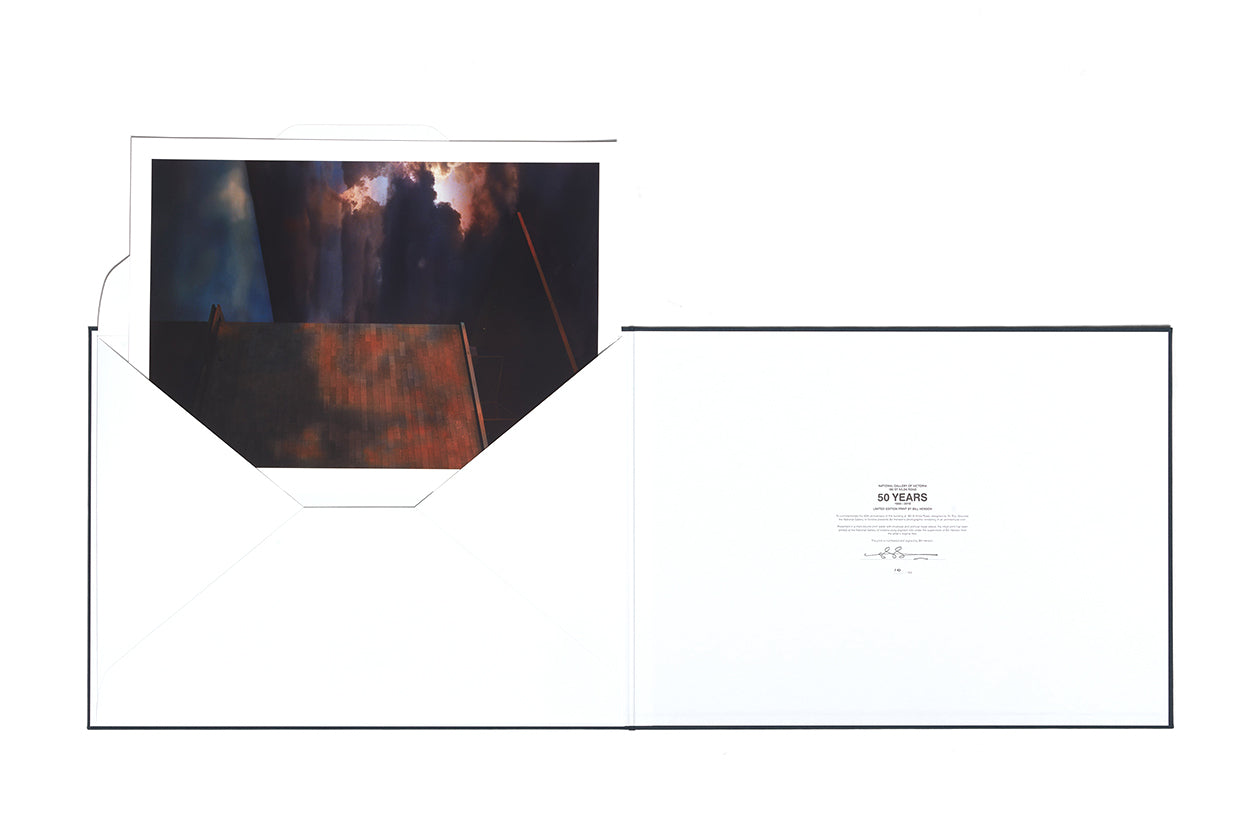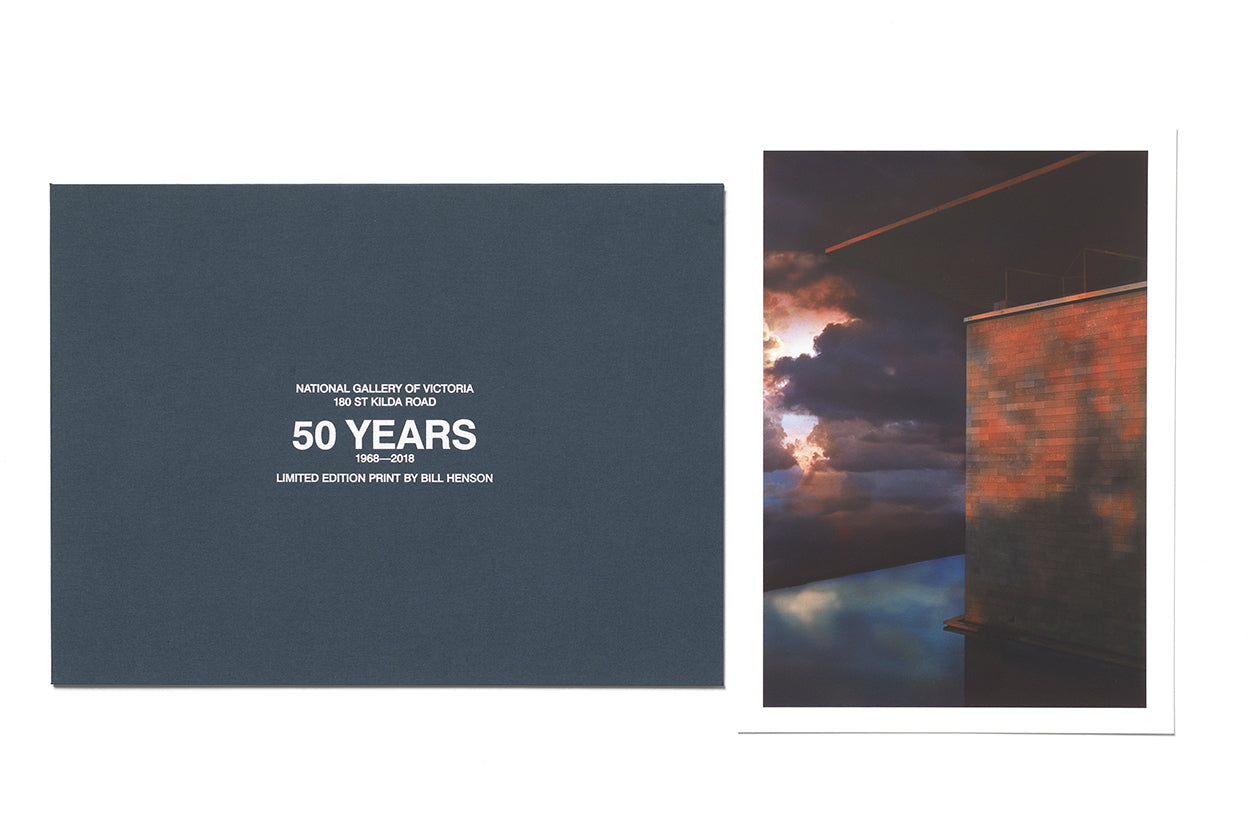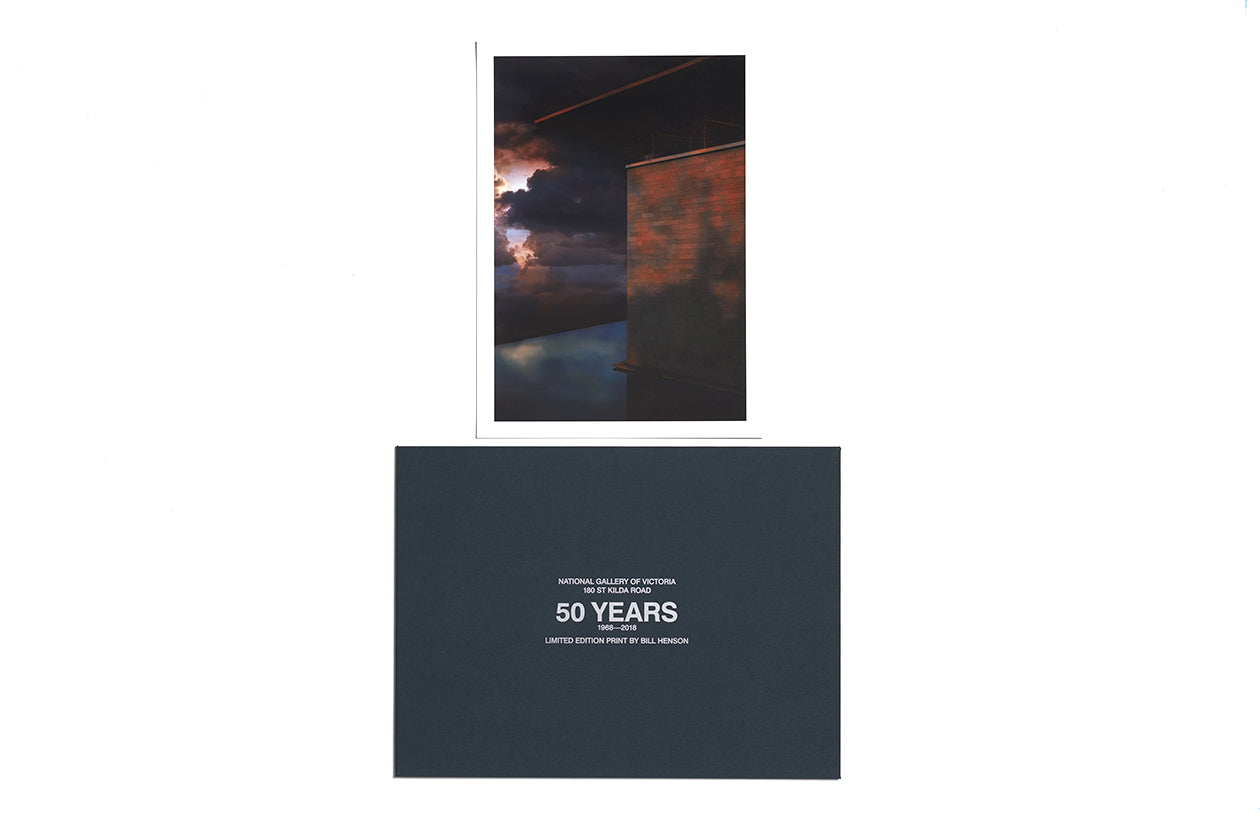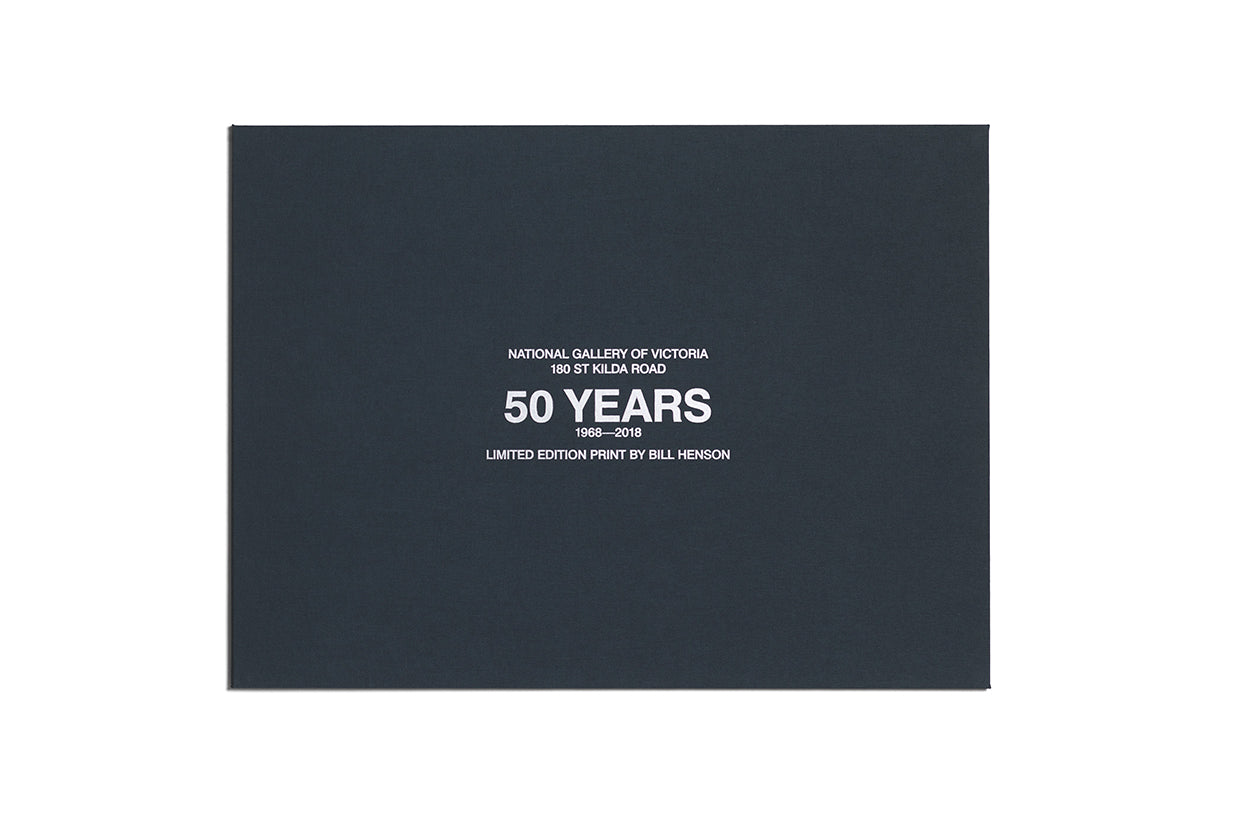 NGV Limited Edition - Bill Henson NGV 50th Anniversary Print
Description
On the 50th Anniversary of the building at 180 St Kilda Road designed by Sir Roy Grounds, the National Gallery of Victoria presents Bill Henson's photographic rendering of an architectural icon.
 
Presented in a linen bound print wallet with envelope and archival mylar sleeve the digital inkjet print has been printed at the National Gallery of Victoria in Melbourne using pigment inks under the supervision of Bill Henson from the artist's original files.
There it stands like the prow of some great ancient barge, afloat in its watery surrounds. The National Gallery of Victoria at St Kilda Rd, which has stood solidly and proudly at the heart of Melbourne for fifty years, is transformed into a timeless monument by the light of a sublime evening sky. 

Each edition is numbered and signed by Bill Henson.
Edition of 100.
Every NGV Edition purchase supports the National Gallery of Victoria.

Domestic customers: this NGV Edition is shipped using an insured express service.
International customers: this NGV Edition is shipped using an insured courier service.

Specifications
Bill Henson
Embarkation for Cythera, 2018
A2 digital inkjet print
archival pigment ink on Ilford gold fibre gloss paper
*Please note, this print comes unframed.
Terms & Conditions
This item is a limited edition.

Only 1 edition copy per customer – multiple purchases will be refunded.

No discounts apply.

Any orders with an applied discount will be refunded as this item can not be discounted.

Limited edition sales are final - refunds, cancellations and exchanges cannot be accepted.

International orders are subject to import duties, taxes and delivery service charges that are the responsibility of the customer.
NGV Limited Edition - Bill Henson NGV 50th Anniversary Print
Embarkation for Cythera - Bill Henson, 2018
Bill Henson has titled his work Embarkation for Cythera after a romantic painting by Jean-Antoine Watteau which shows couples visiting Cythera, the home of Aphrodite, goddess of love. Watteau's young couples are transformed and enchanted by love, and it is a similar intensity of feeling and intimate connection we too experience when we engage with great art.

The gallery, Henson's work suggests, is a place that enables profound and deep connections with art – connections that can give us all, regardless of who we are, a sense of continuity, history and humanity.
No more products available for purchase