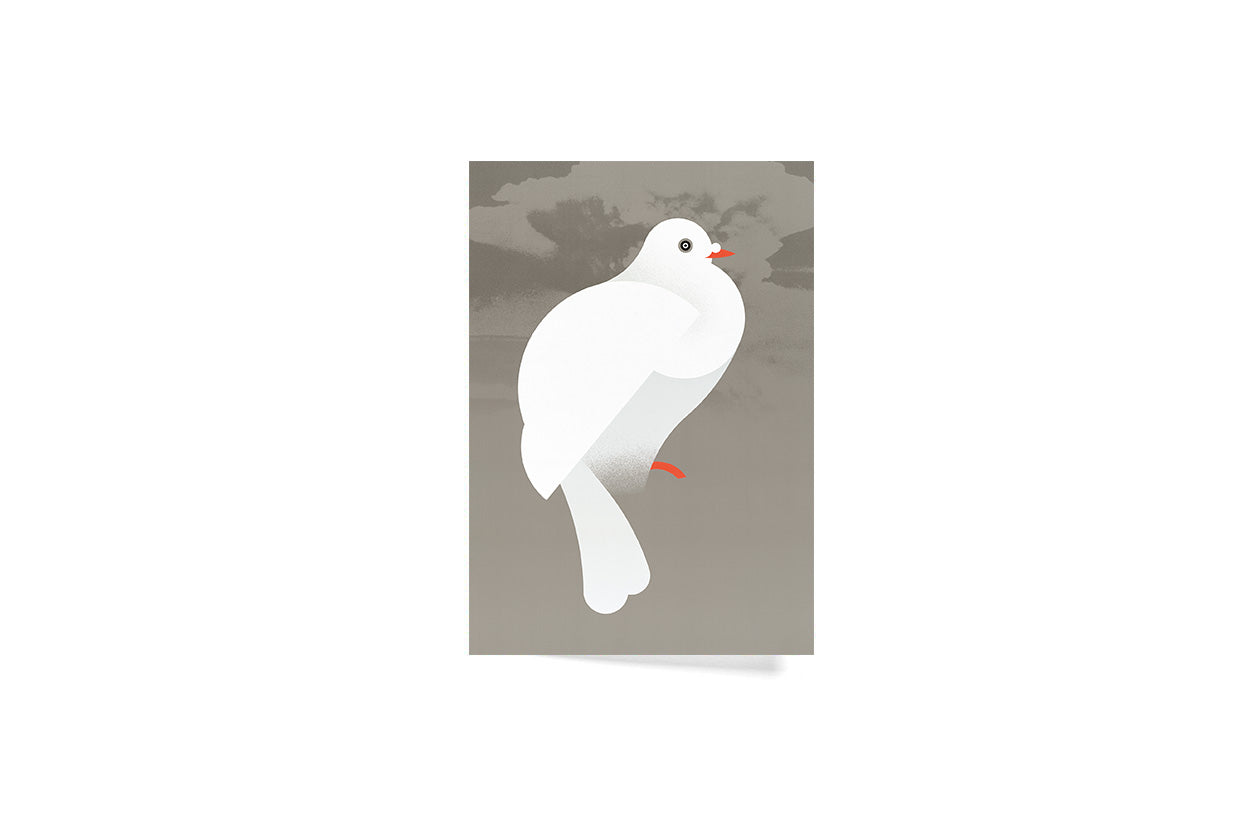 Greeting Card - Ikko Tanaka, Japanese Dove
Description
This greeting card has been designed exclusively for the NGV design store in celebration of the exhibition Japanese Modernism.

Specifications
Sold singularly, each card is blank and includes an envelope.
Exclusive to the NGV design store and made in Melbourne.
About the artwork
Ikko Tanaka
Japanese 1930-2002
1988 Hiroshima appeals 1988 (detail)
colour screenprint
National Gallery of Victoria, Melbourne.
Greeting Card - Ikko Tanaka, Japanese Dove