NGV Limited Edition - Del Kathryn Barton: The Highway is a Disco Limited Edition Art Book with Inkjet Print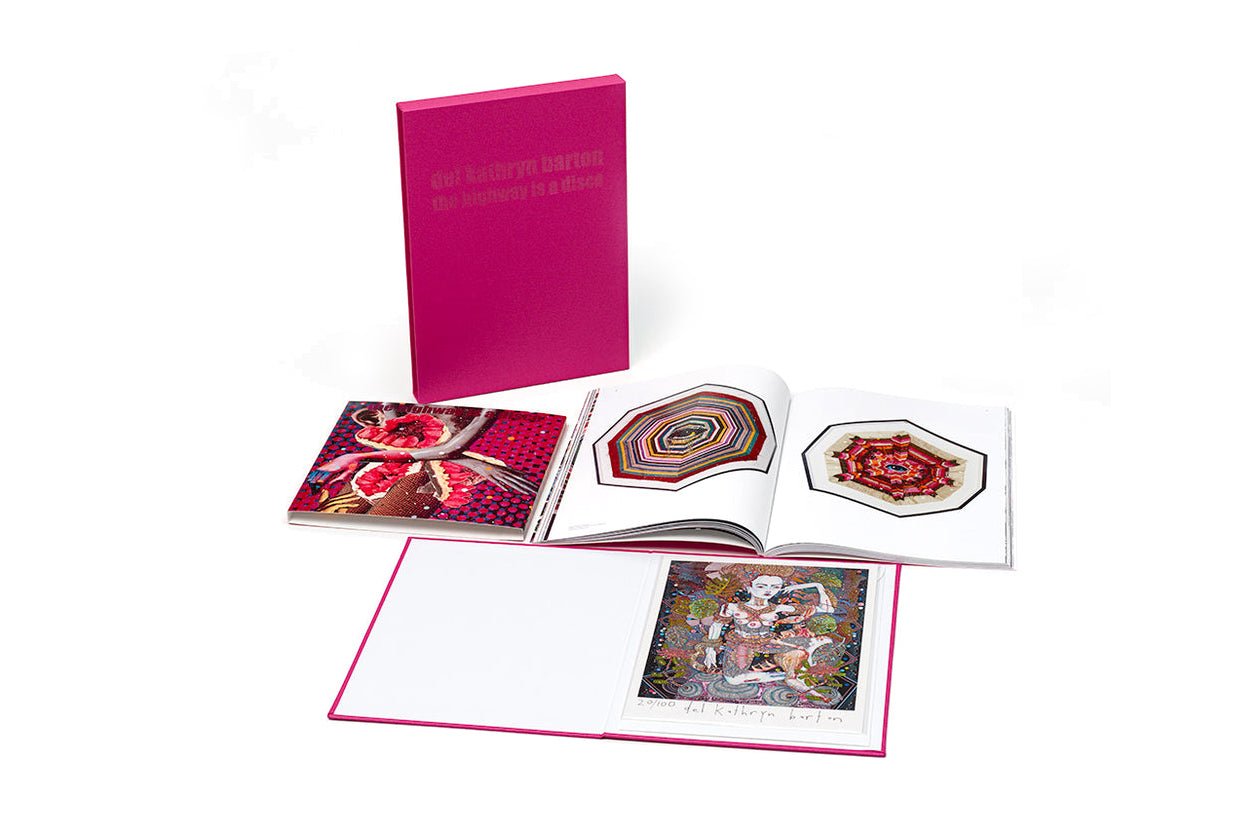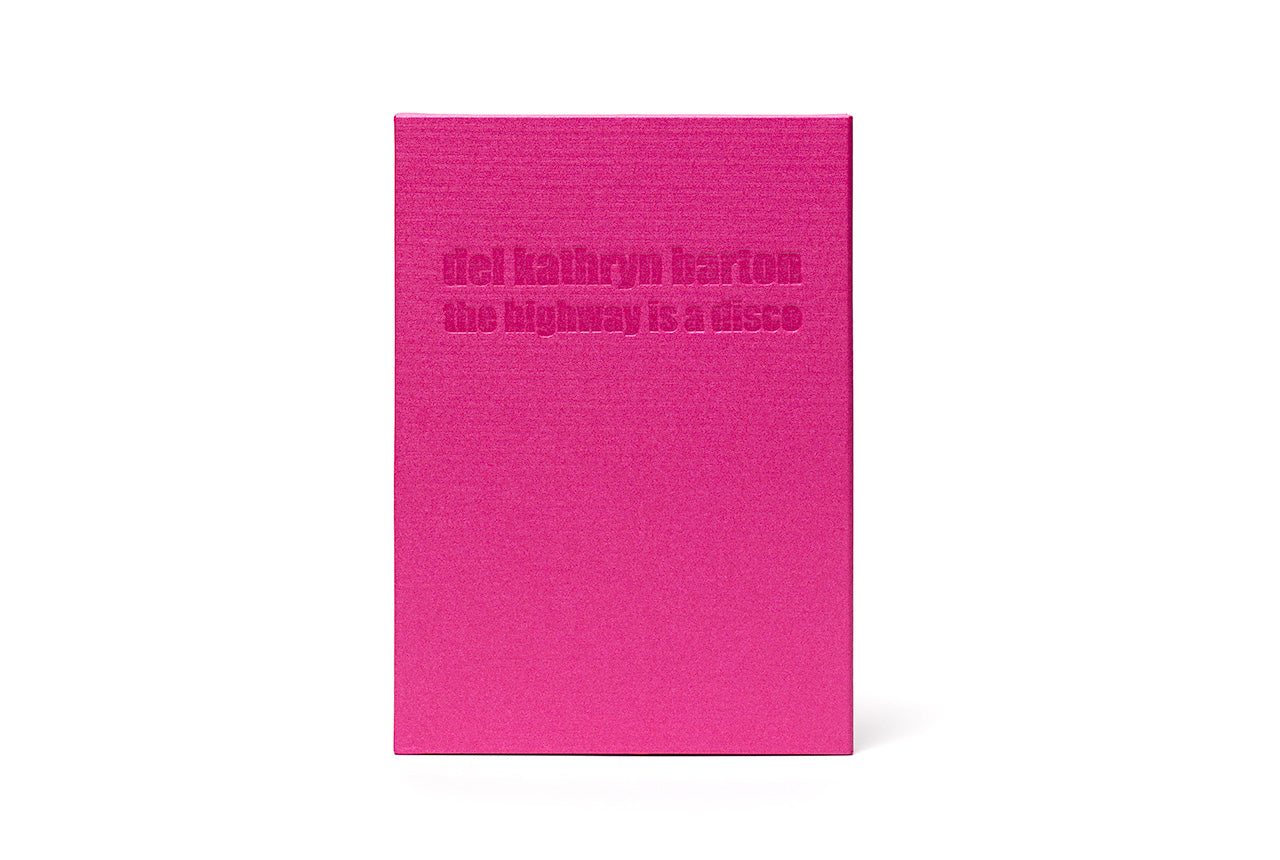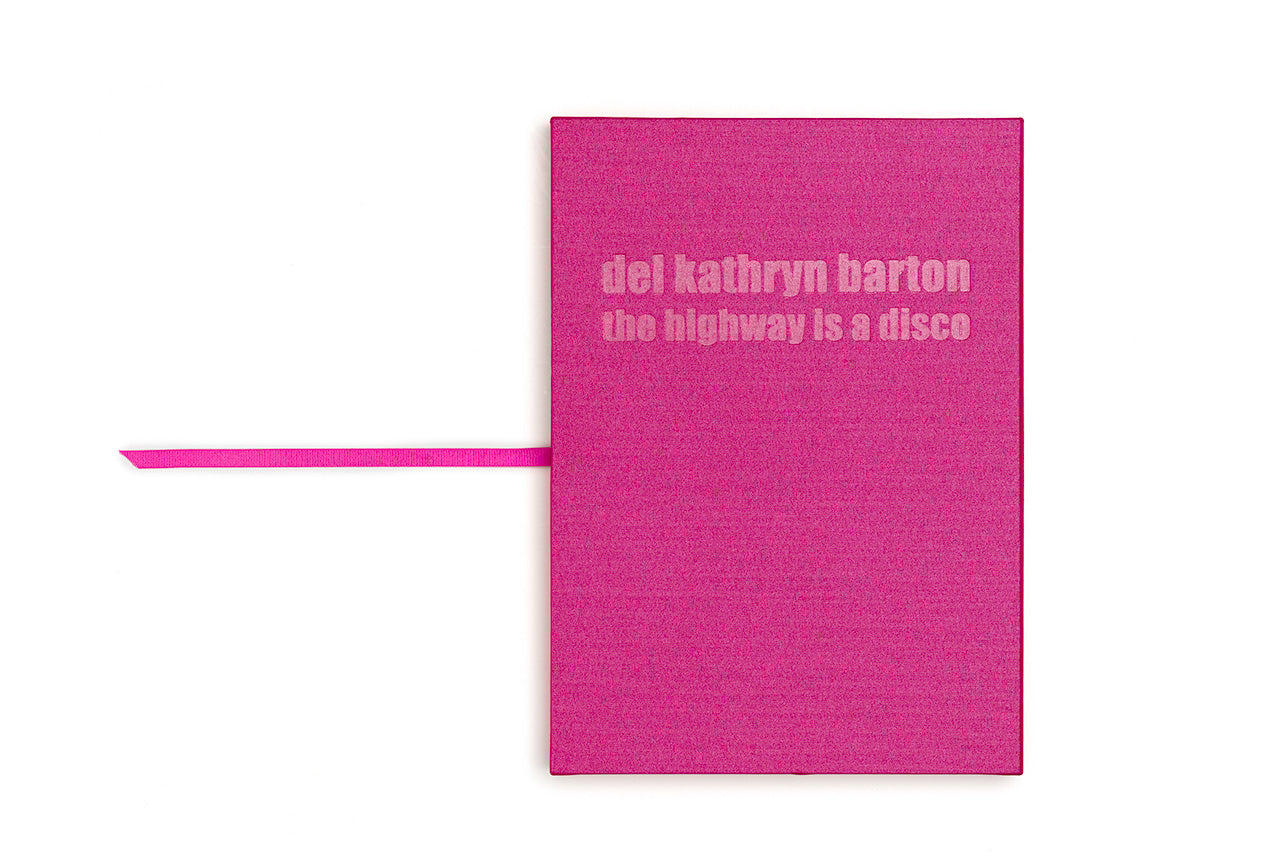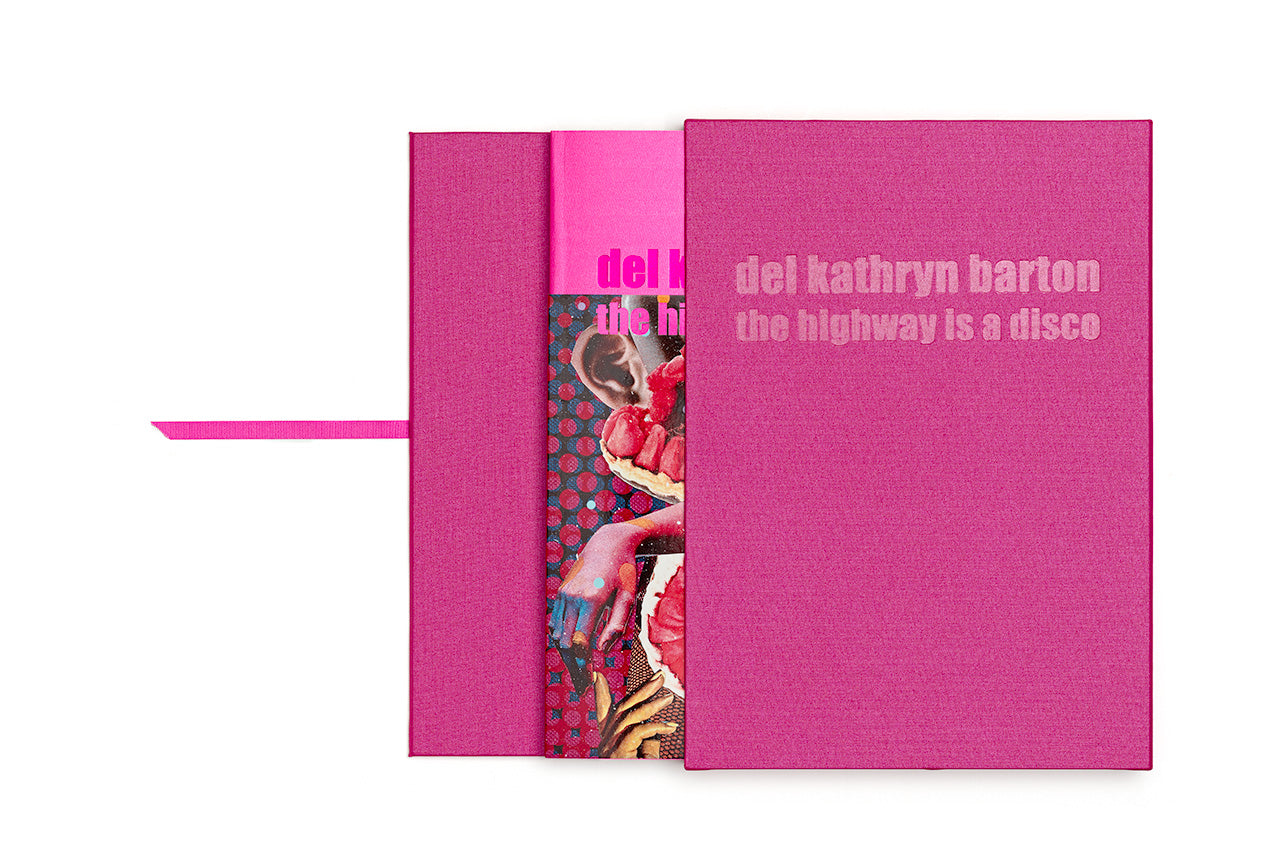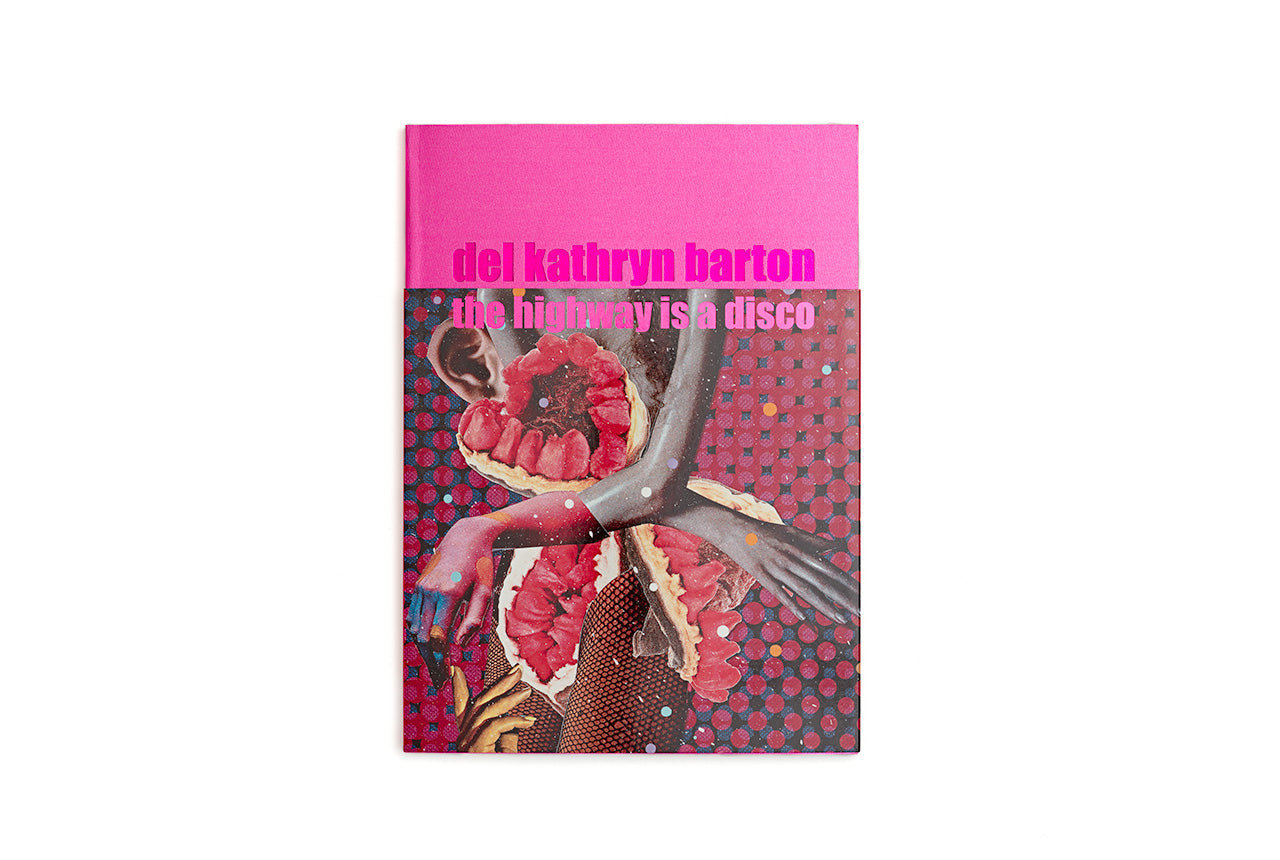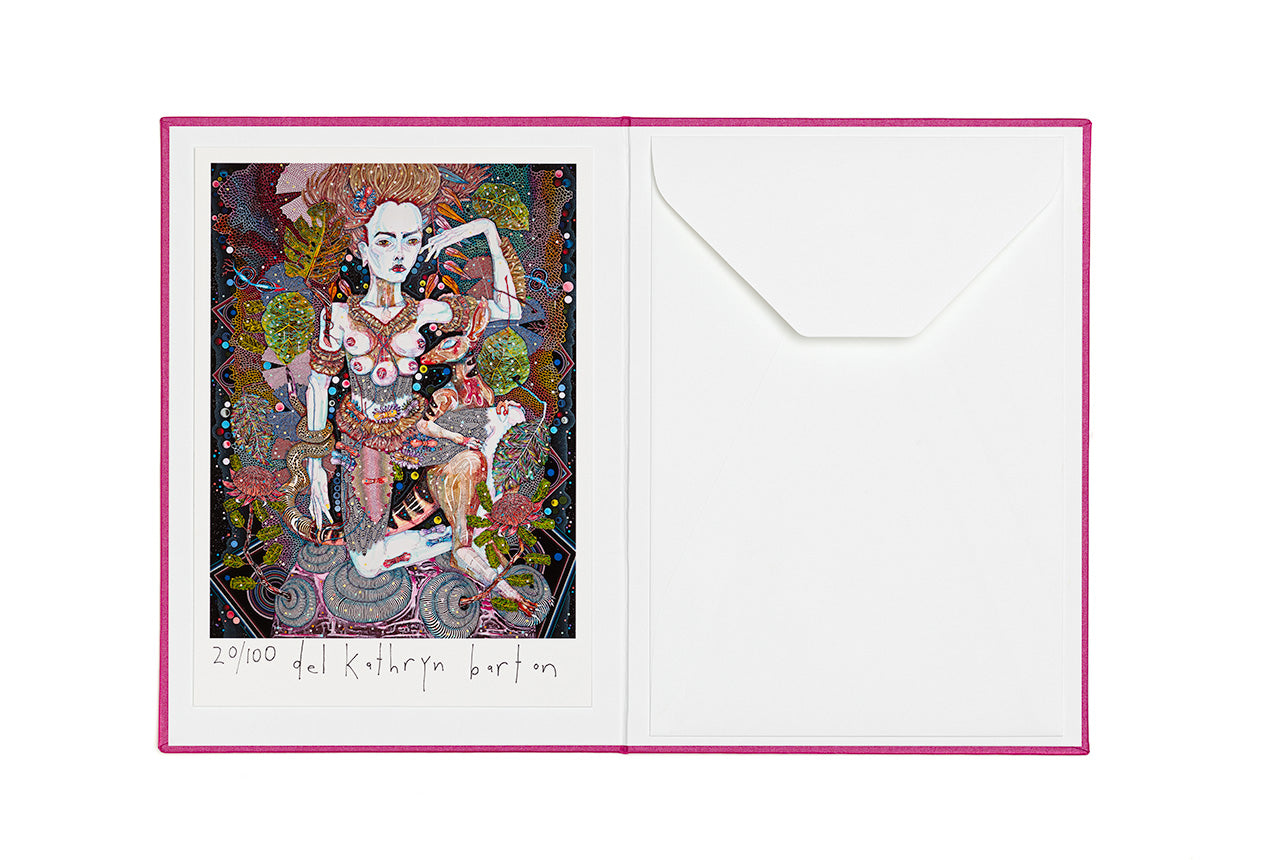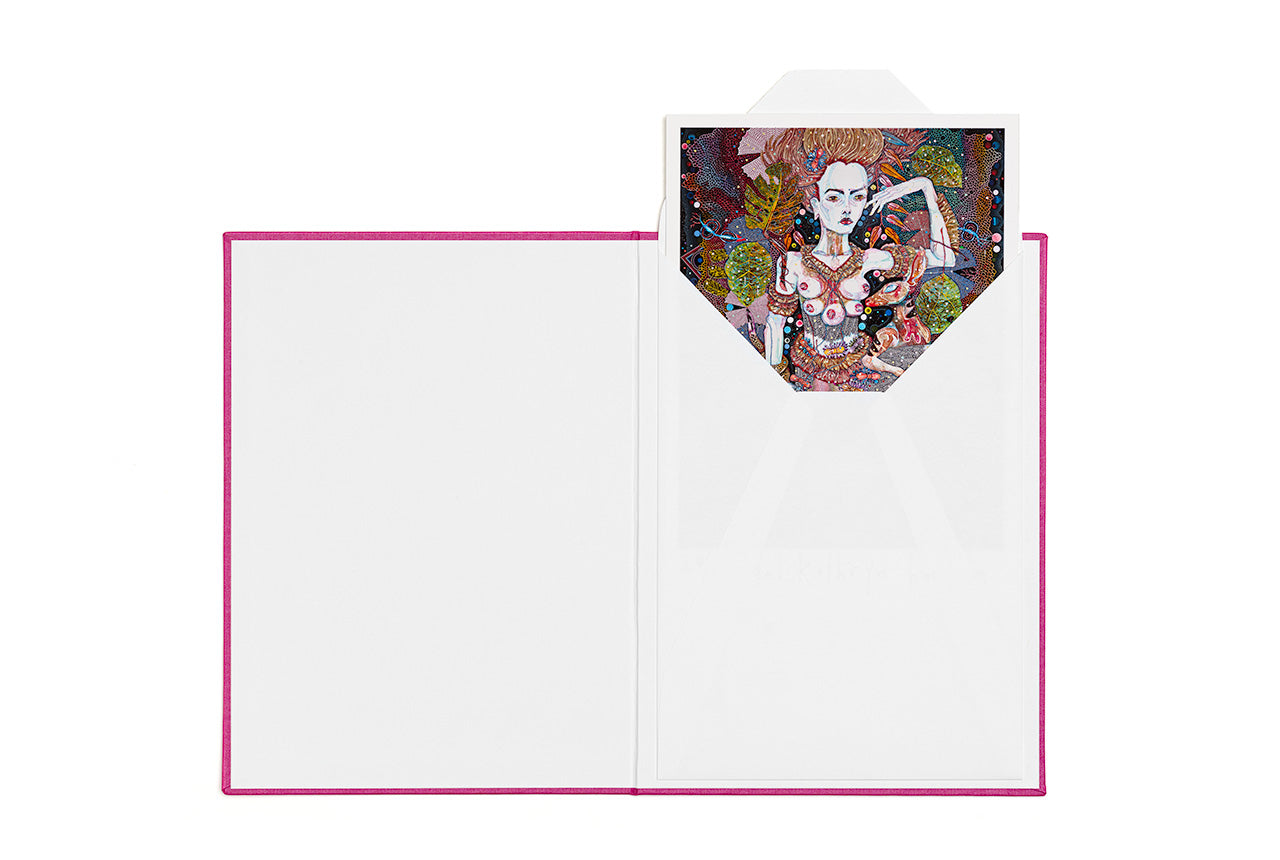 NGV Limited Edition - Del Kathryn Barton: The Highway is a Disco Limited Edition Art Book with Inkjet Print
Description
On the occasion of the exhibition Del Kathryn Barton The Highway is a Disco the National Gallery of Victoria presents a Collector's Edition art book with accompanying print, Of Pink Planets, 2014 by Del Kathryn Barton
Del Kathryn Barton: The Highway is a Disco includes some of the artists most personal works, as well as photographs of her studio and sketchbooks. Curator Pip Wallis writes about symbolism in Barton's imagery, while Peggy Frew explores women's experience and the film RED, 2016, in an interview with the artist.
Of Pink Planets, 2014 by Del Kathryn Barton. The stunning inkjet print was processed, proofed and printed by CPL Digital in Melbourne, and is signed and numbered by the artist.
Edition of 100
Every NGV Edition purchase supports the National Gallery of Victoria.
Domestic customers: this NGV Edition is shipped using an insured express service.
International customers: this NGV Edition is shipped using an insured courier service.
About the artwork
In this work a creature with the head of a wallaby and the tail of a snake looks as though it might suckle from one of the woman's five breasts. The breast is a dual organ, both of pleasure and sustenance, and multiple breasts suggest abundant life energy. Symbolically, the multi-breasted woman recalls the mythological icon Artemis of Ephesus, goddess of the wilderness, the hunt, wild animals and fertility. In some interpretations of the iconography, the nodes on Artemis's chest are said to be the testes of bulls sacrificed to her. This fluidity of gender, human and animal forms is a strong current in Barton's art.
Terms & Conditions
This item is a limited edition.

Only 1 edition copy per customer – multiple purchases will be refunded.

No discounts apply.

Any orders with an applied discount will be refunded as this item can not be discounted.

Limited edition sales are final - refunds, cancellations and exchanges cannot be accepted.

International orders are subject to import duties, taxes and delivery service charges that are the responsibility of the customer.
NGV Limited Edition - Del Kathryn Barton: The Highway is a Disco Limited Edition Art Book with Inkjet Print
No more products available for purchase