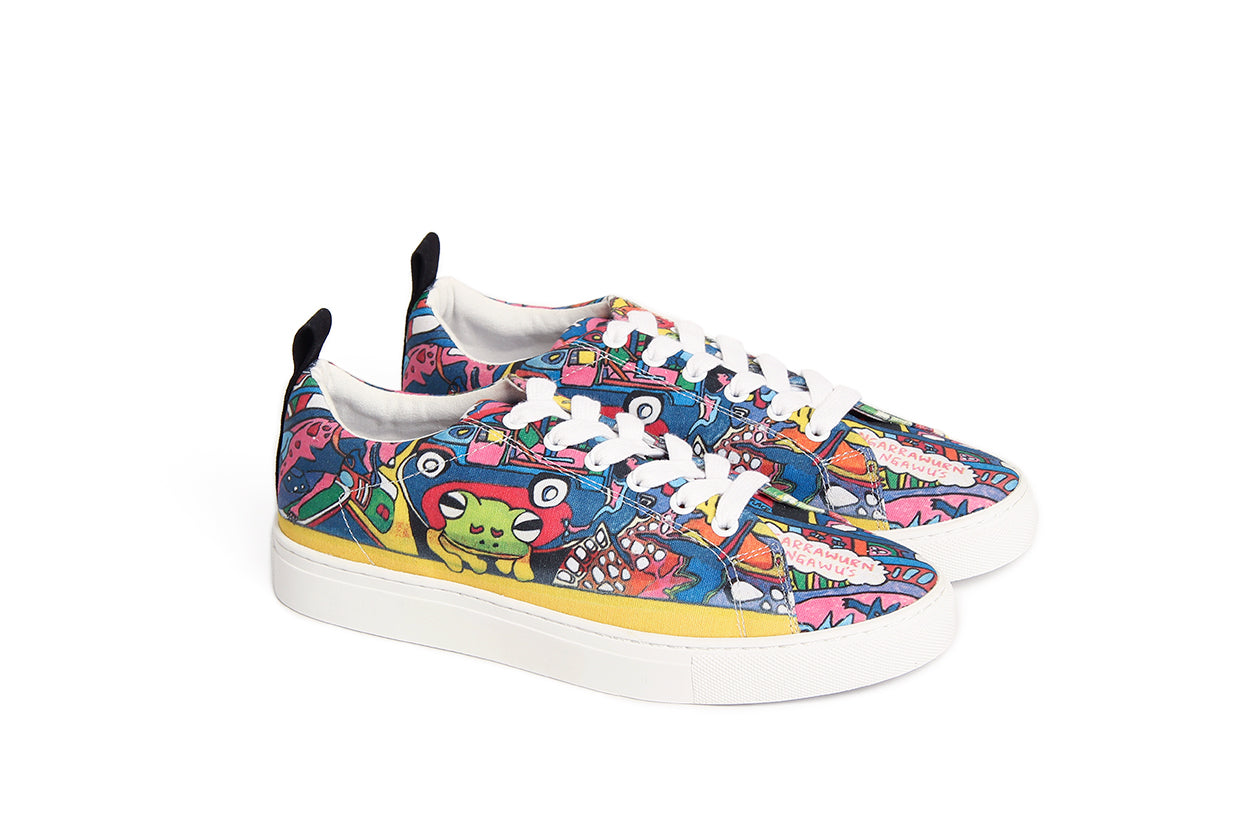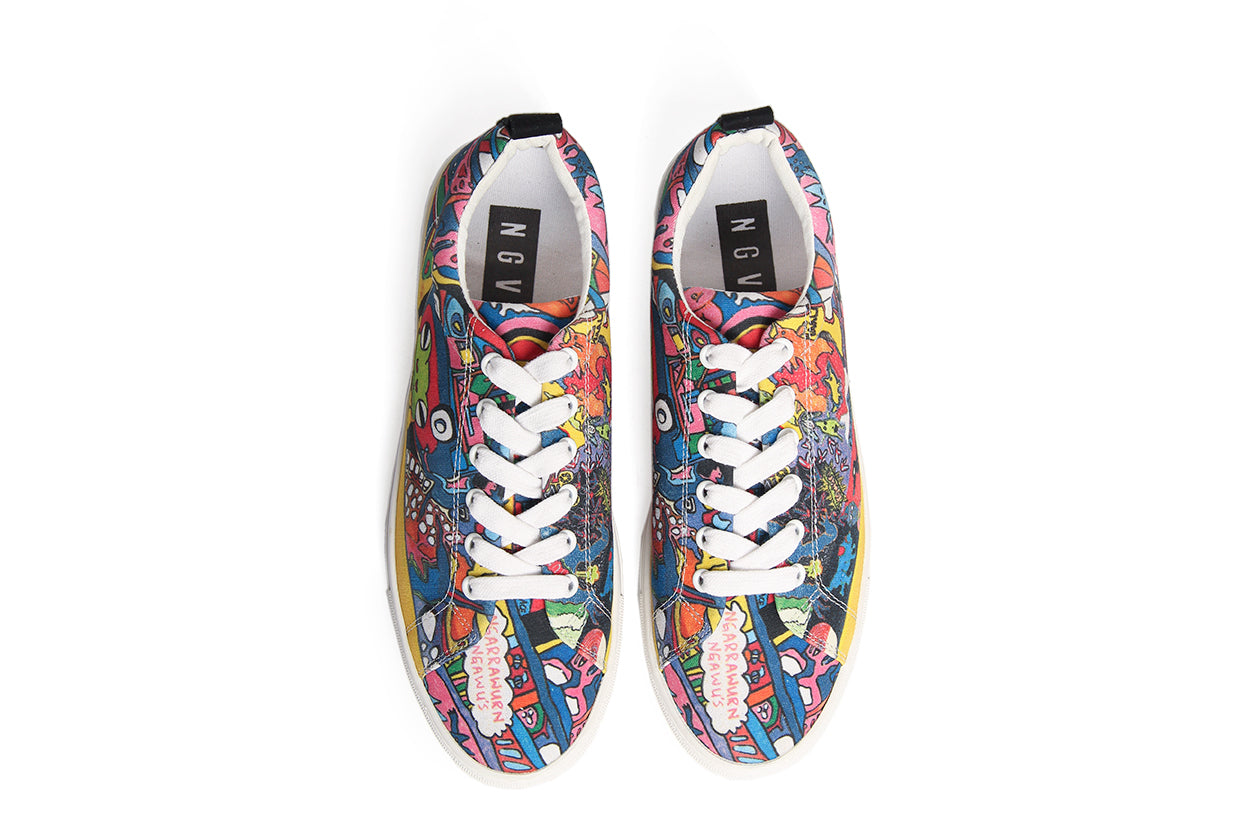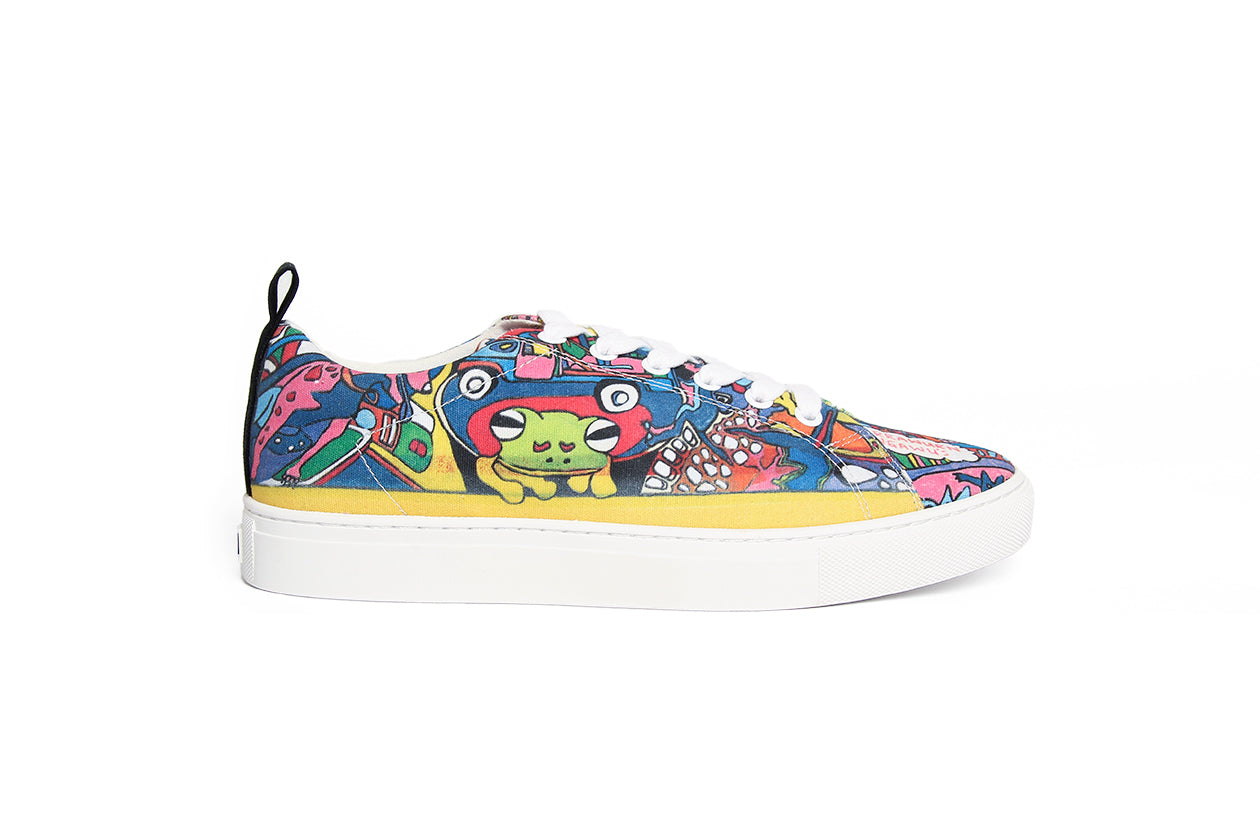 Men's Sneakers - Claudia Moodoonuthi Surfboard
Description
Designed exclusively by the NGV in collaboration with Claudia Moodoonuthi and presented in a classic canvas style, these Claudia Moodoonuthi sneakers are destined to become a wardrobe staple. Available in a wide range of sizes, based on European sizing featuring Men's 39 – 44 and Women's 36 – 41; and are supplied with two extra sets of laces in blue and pink.
 
Claudia Moodoonuthi's work draws from a rich lineage of Kaiadilt women including her grandmother May Moodoonuthi, Sally Gabori and Netta Loogatha. Like them, Claudia's paintings reflects her deep connection to Country, with her bold and colourful works in dialogue with the language, history and family of the Kaiadilt people of Bentinck Island. Claudia's style is bright, youthful and intimate. She uses her art to reflect her experiences living on Country, and shares stories of times spent with her family hunting and gathering food in the bush.

Please note: The Claudia Moodoonuthi sneaker range tends to run small. We suggest that you go up a size. 

Specifications
Materials:
Upper – canvas
Lining – cotton
Sole – rubber
Made in China
About the artwork
Claudia MOODOONUTHI
Australia 1995–
Surfboard 2017 (detail)
Synthetic polymer paint on surfboard
© Claudia Moodoonuthi
Licensed by Copyright Agency, Australia
Men's Sneakers - Claudia Moodoonuthi Surfboard