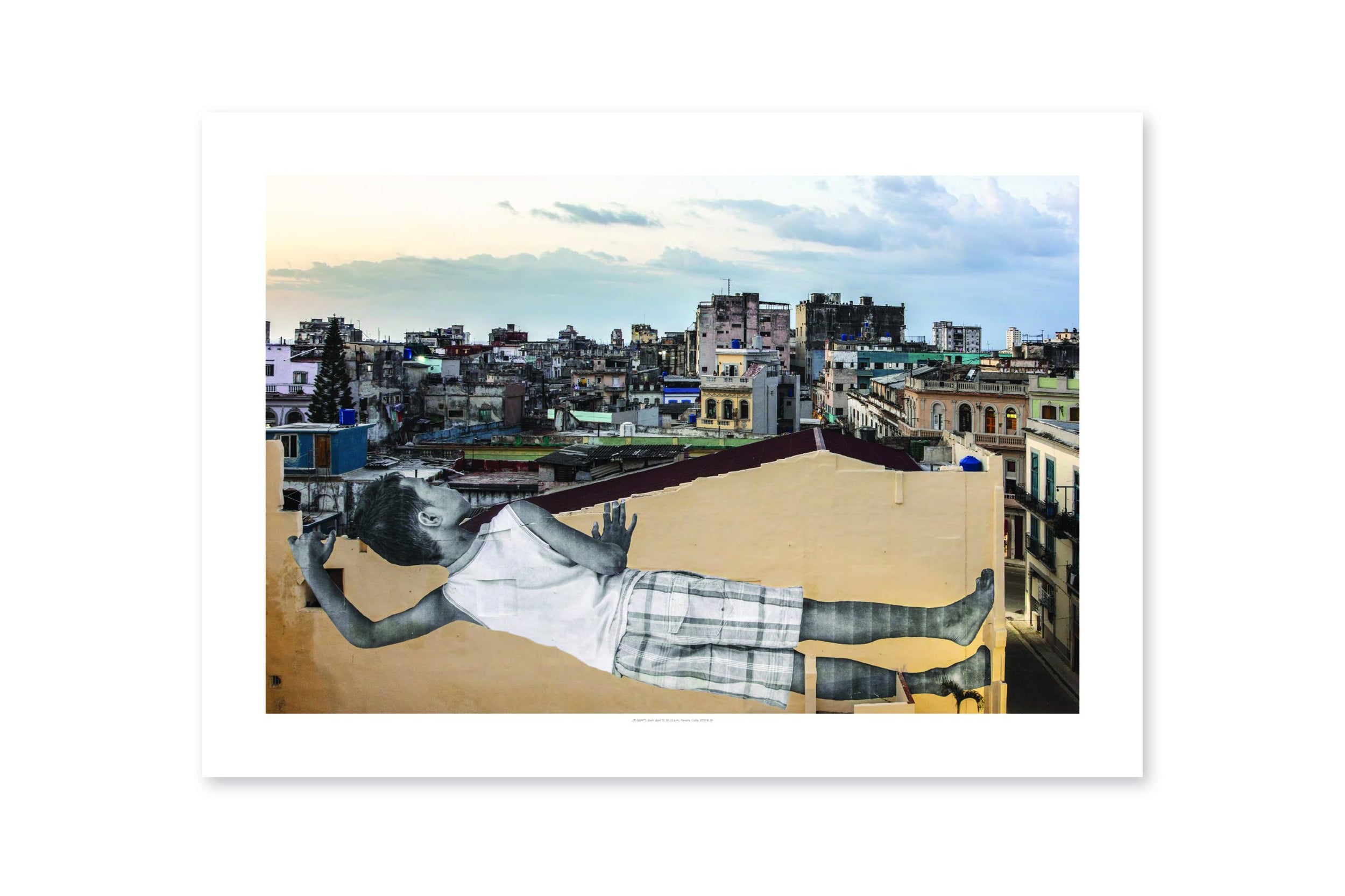 Poster - JR GIANTS, Alain, April 13, 08.22 p.m., Havana, Cuba, 2019
Description
To celebrate JR's newly commissioned work for
NGV Triennial 2020 – 2021
,
Homily to Country 2020
, an ambitious multi-part artwork that draws global attention to the ecological decline of the Darling River system caused by intensive water extraction due to irrigation, climate change and drought; NGV design store have collaborated with JR to design an exclusive range of merchandise, including this poster; a stylish addition to any wall.
Please note: All our poster products are shipped in protective poster tubes and are sent separate to other items placed in the same order.
Specifications
Printed on luxury 170gsm Hanno Silk Art paper
Standard A2 in size measuring 59.4 x 42 cm

Made in Melbourne and designed exclusively for the NGV design store.
About the artwork
JR exhibits freely on the streets of the world, where he pastes huge portraits of anonymous people. Concealing his own identity and that of his subjects, JR leaves the space empty for an encounter between the artwork and the passer-by.

JR
GIANTS, Alain, April 13, 08.22 p.m., Havana, Cuba, 2019
© JR
Poster - JR GIANTS, Alain, April 13, 08.22 p.m., Havana, Cuba, 2019