NGV Limited Edition Puzzle - JR, Homily to Country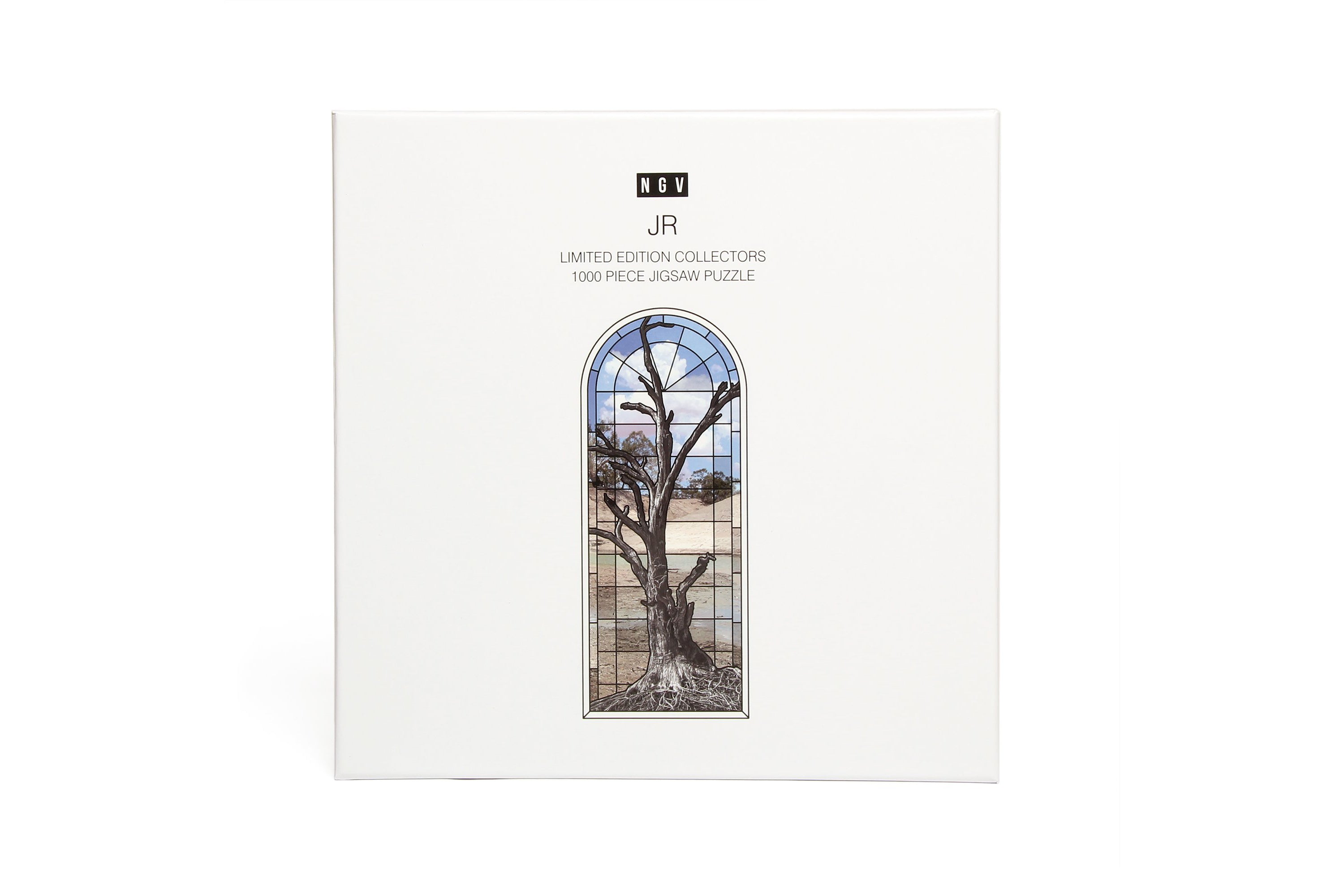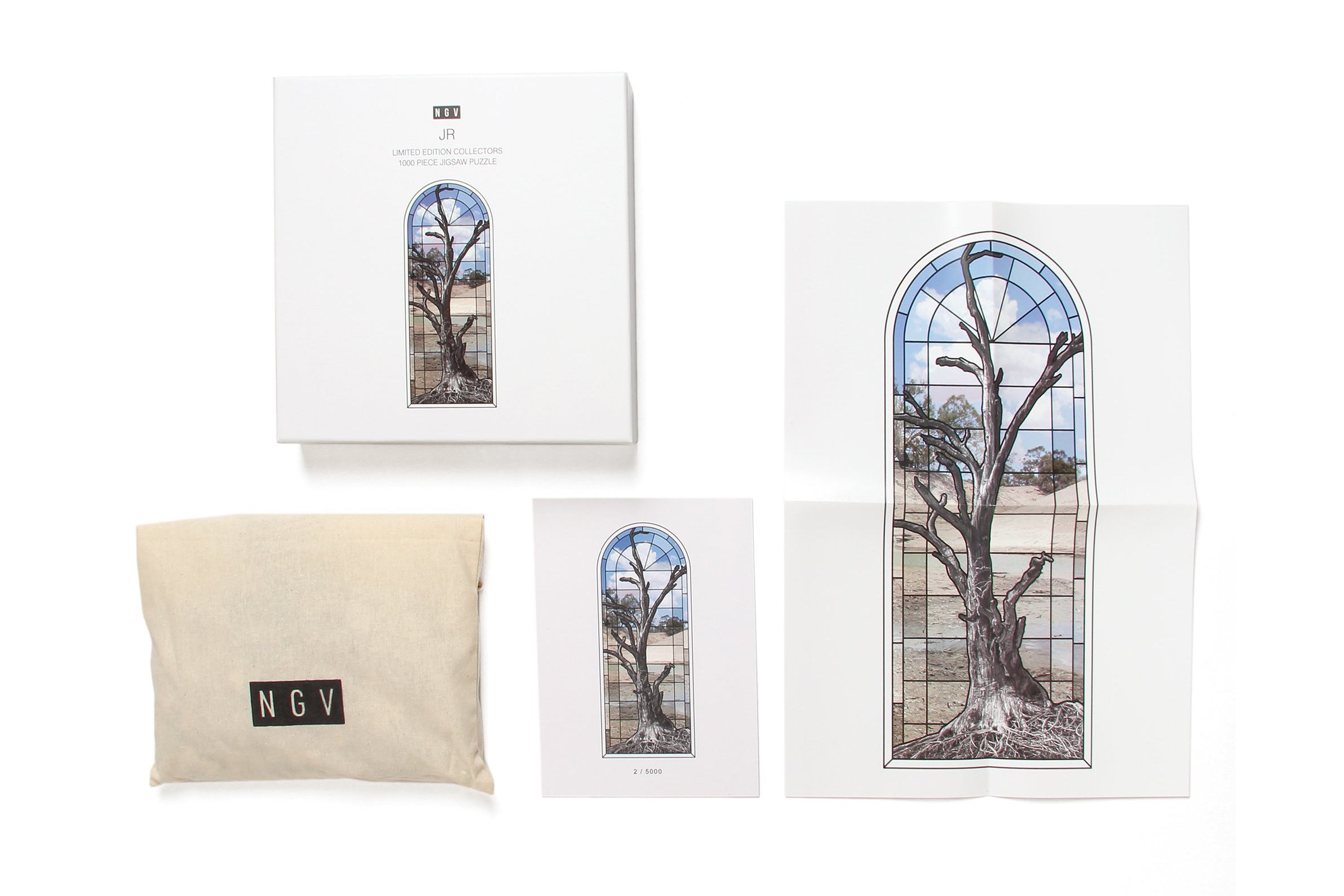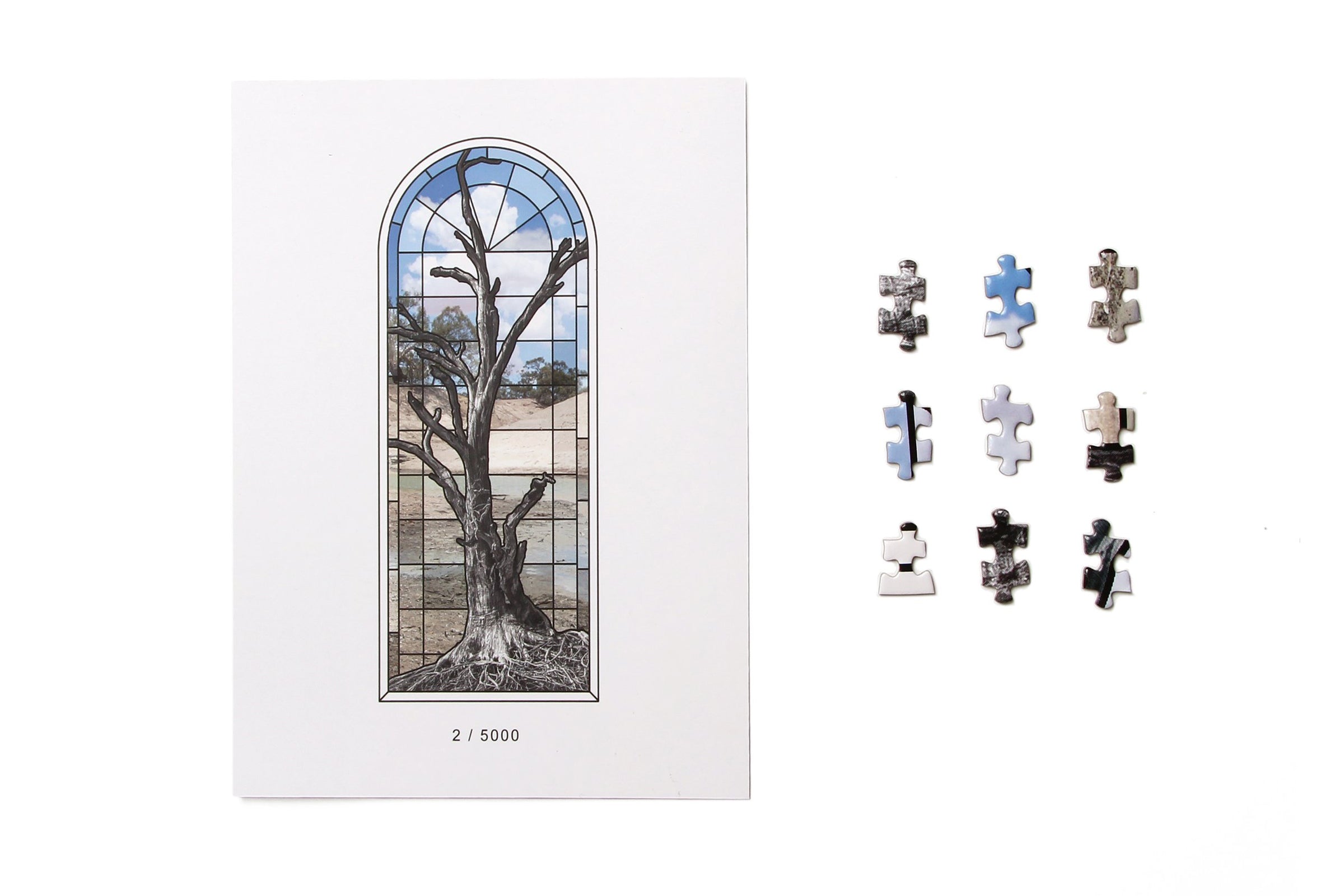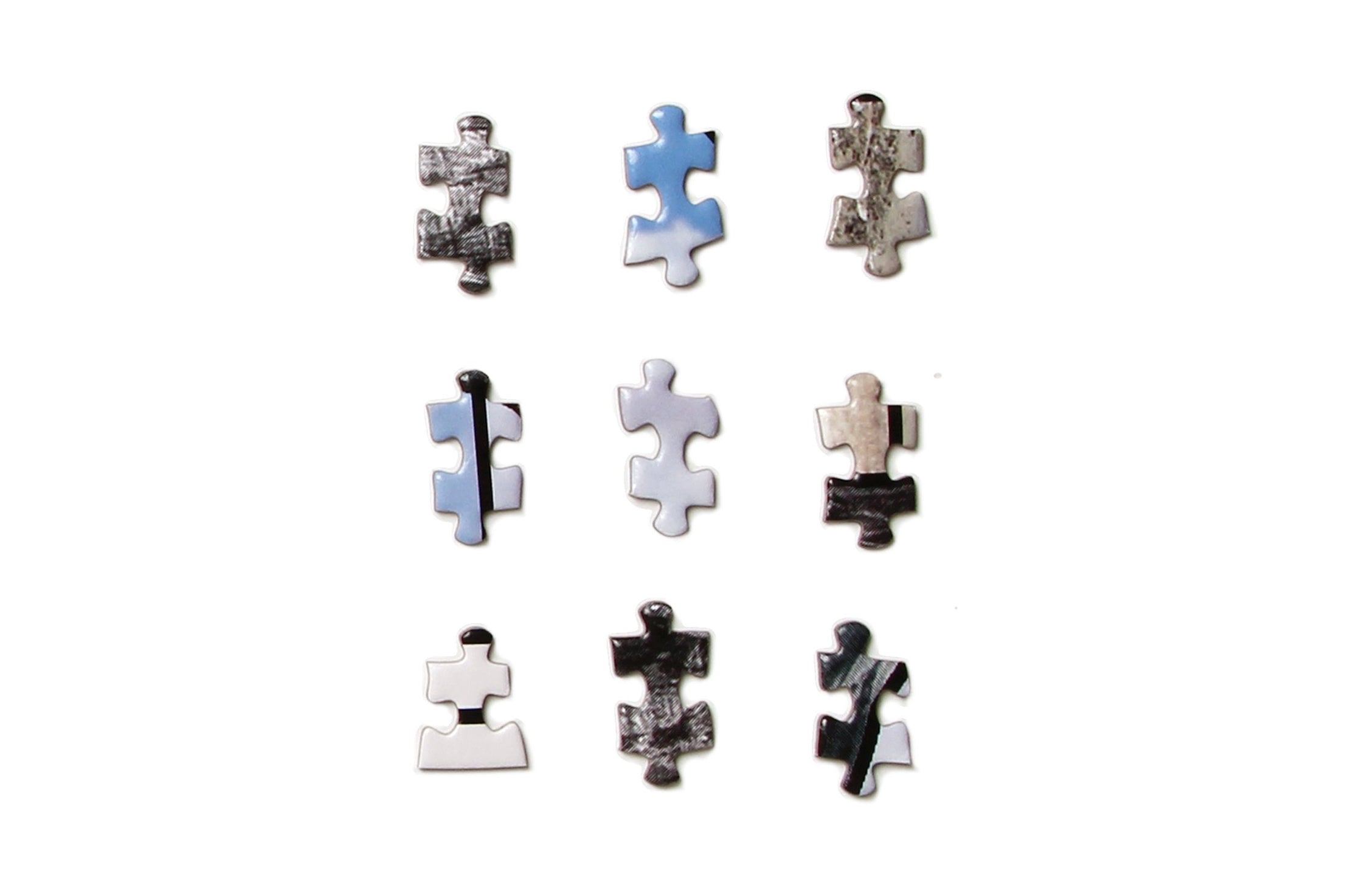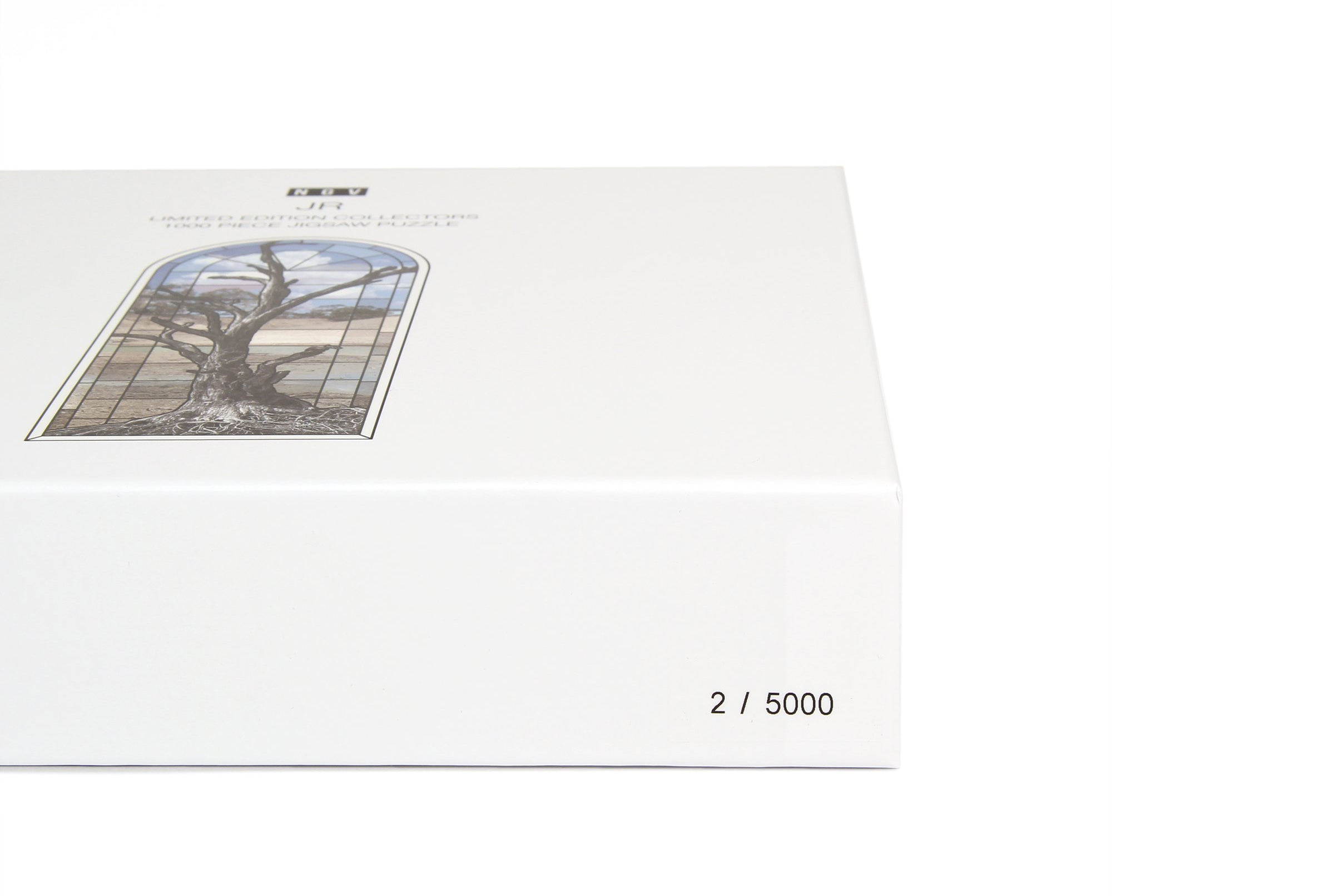 NGV Limited Edition Puzzle - JR, Homily to Country
Description
To celebrate JR's newly commissioned work for NGV Triennial 2020, Homily to Country 2020, an ambitious multi-part artwork that draws global attention to the ecological decline of the Darling River system caused by intensive water extraction due to irrigation, climate change and drought, NGV design store have collaborated with JR to design an exclusive range of merchandise, including this collectors edition 1000-piece jigsaw puzzle. This exclusive and enduring puzzle from the NGV Triennial 2020 is packed in a beautiful reusable presentation box; included in the box is an edition card which features the artist's official stamp and the edition number, a poster insert featuring the full artwork image, and a cotton bag to store the puzzle.
Each jigsaw puzzle is numbered in an edition of 5000.


Specifications
Dimensions: Complete puzzle measures 50 x 70 cm; poster insert measures 40 x 28.5cm.
Materials: Luxury 2.1mm gloss grey-board.
Exclusive to the NGV design store.
About the artwork
Homily to Country 2020 is an ambitious multi-part artwork that draws global attention to the ecological decline of the Darling River system caused by intensive water extraction due to irrigation, climate change and drought. Stimulated by an interest in the plight of farmers globally and the tensions that often exist between Indigenous peoples, 'family farms' and multinational agribusinesses, JR's artwork focuses on both the ecological and human impact of the river's decline.

JR
Homily to Country, kamuru #1, Stained Glass, Australia, 2020
© JR
NGV Limited Edition Puzzle - JR, Homily to Country
NGV Limited Edition Puzzle - JR
No more products available for purchase