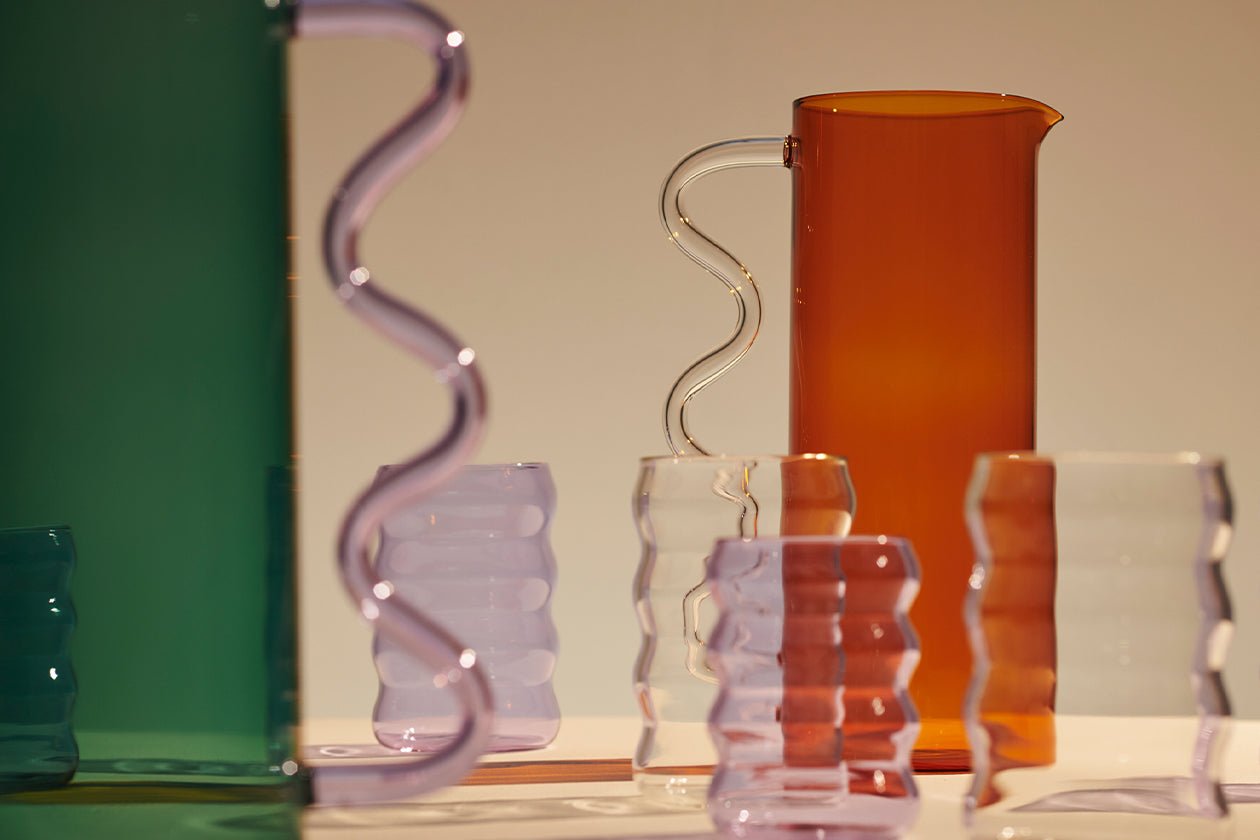 Wave Pitcher - Amber and Clear
Description
A tinted glass pitcher, for pouring drinks, holding flowers, or any other use you can think of.
Sophie Lou Jacobsen is a French-American product and graphic designer currently based in New York City. Jacobsen established her studio in 2019 and has since been focused primarily on objects of everyday use, mostly using glass as a medium and exploring the interaction between object and user. Her work stems from the idea that objects have an innate power to enhance their user's mood through form and function. Jacobsen believes that the objects which we surround ourselves with can and should be imbued with a certain poetry, creating a relationship between humans and objects built on mutual respect.  
Specifications
100% borosilicate glass
Dimensions: 25.5cm x 15.25cm x 9.5cm / 1.2L
Dishwasher safe
Please be cautious when placing ice directly into empty vessel. Adding liquid first is recommended, then ice, then enjoy!
Wave Pitcher - Amber and Clear