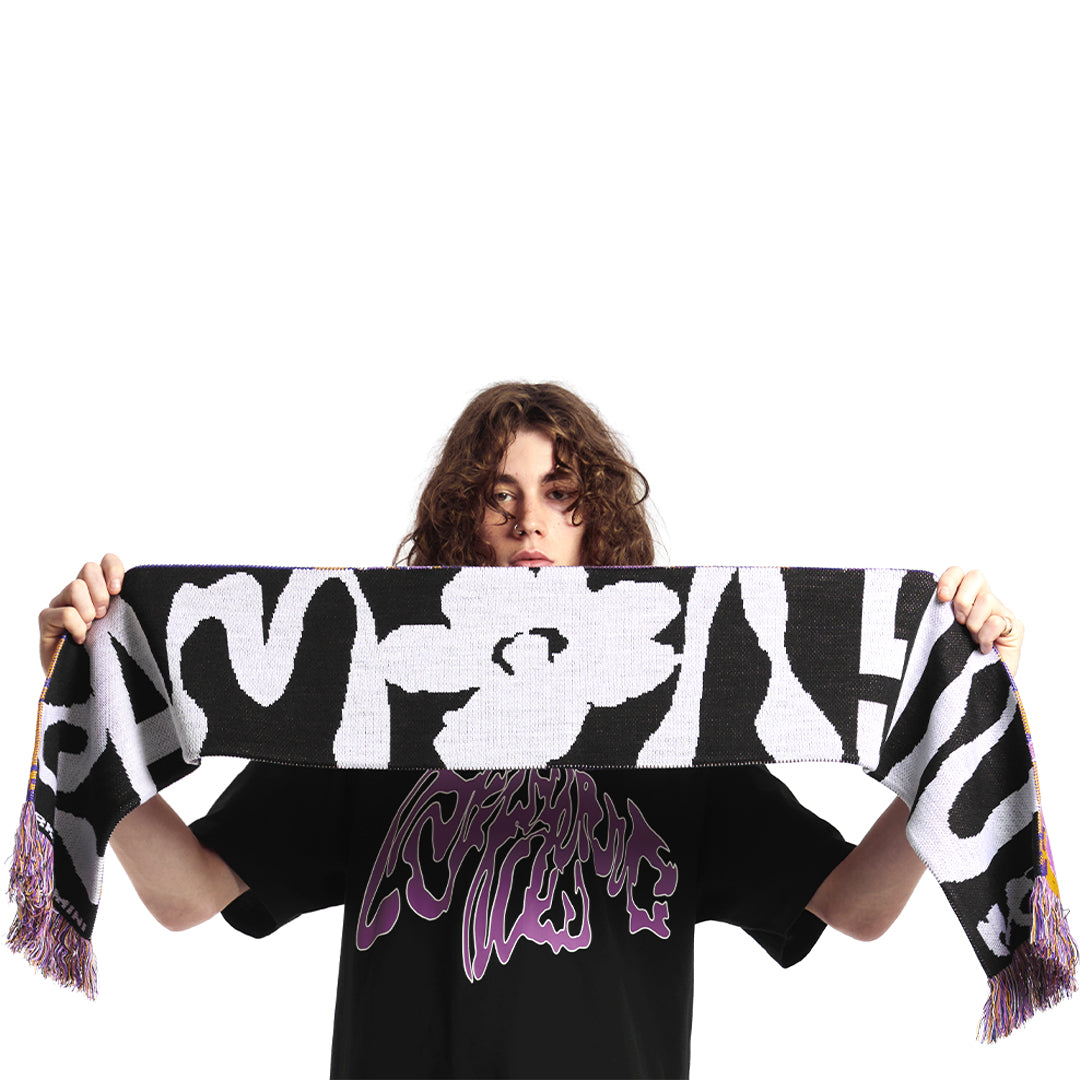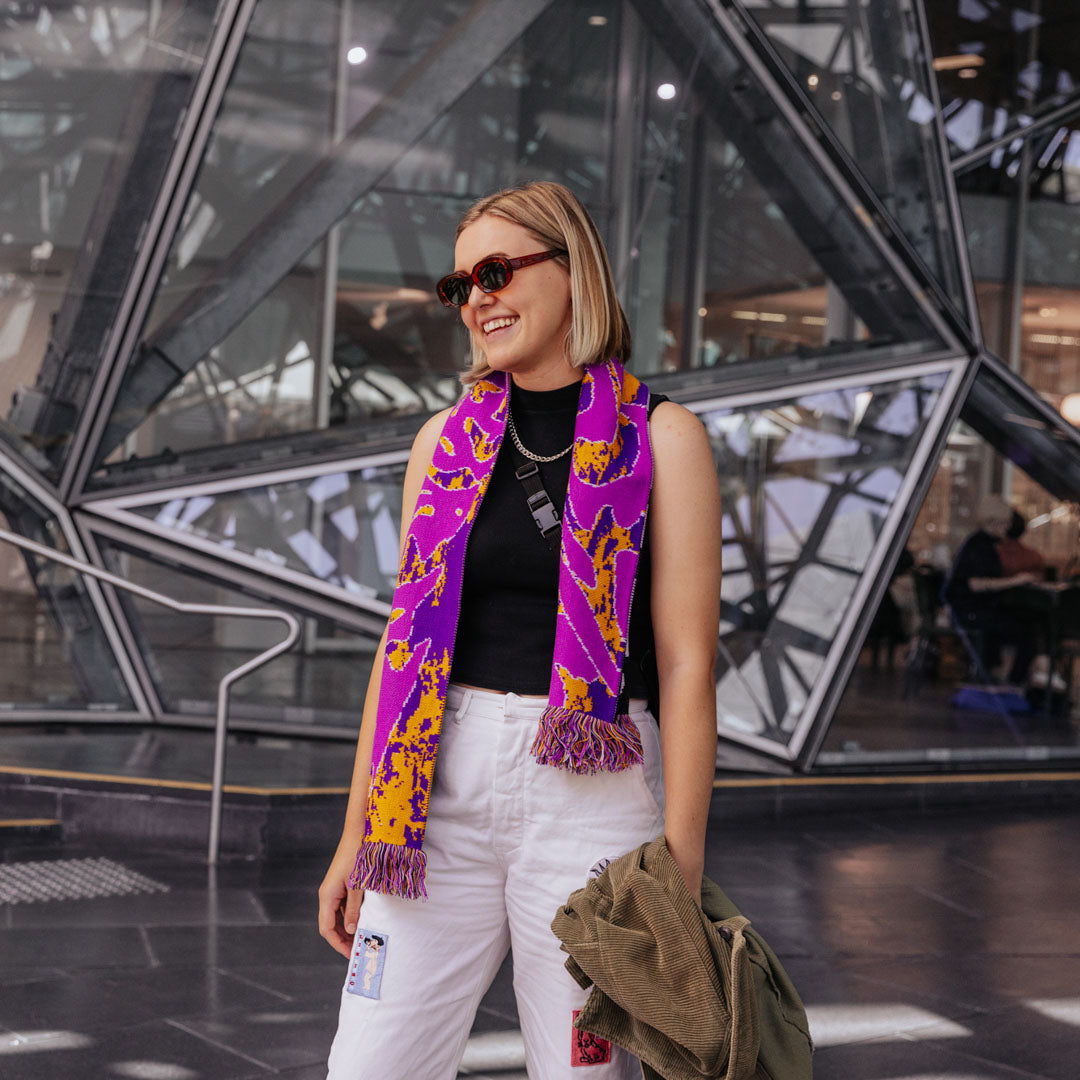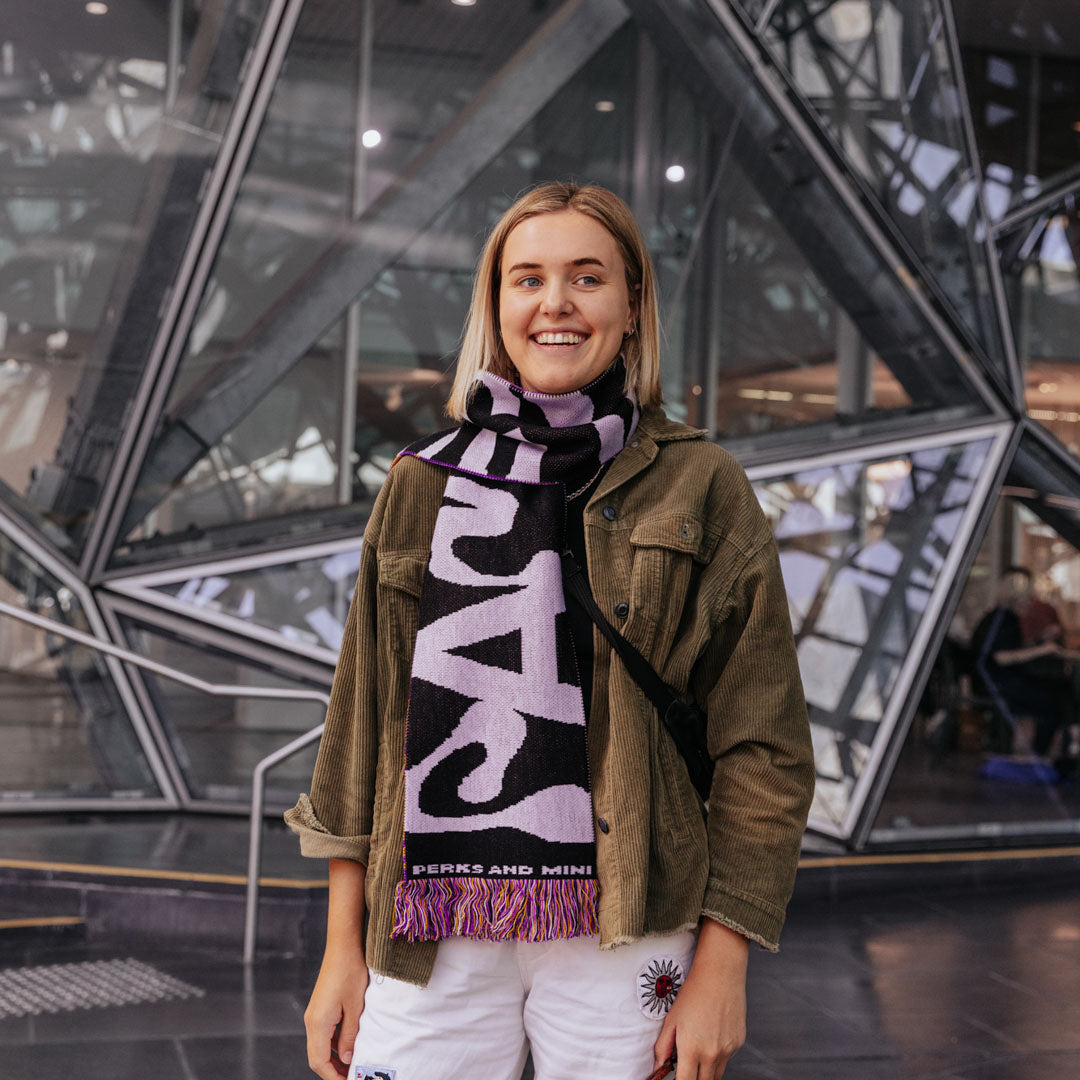 Description
This scarf has been made in collaboration with Melbourne-based brand P.A.M. (Perks and Mini) and features an oversized Melbourne Now design on one side, and the P.A.M., NGV logos on the other. 
To mark ten years of 
Melbourne Now
, P.A.M. unveils an exclusive capsule of their signature t-shirts, caps, scarves and tote bags. Beautified with gestural dissonance, the colour of magic is scrawled in a language of words and flowers - where some things bloom, and everything mutates.
Specifications
Jacquard knit scarf with fringed ends.
Exclusive to NGV design store and P.A.M.

Photography:
Liz Sunshine
Nadeemy Betros / P.A.M.