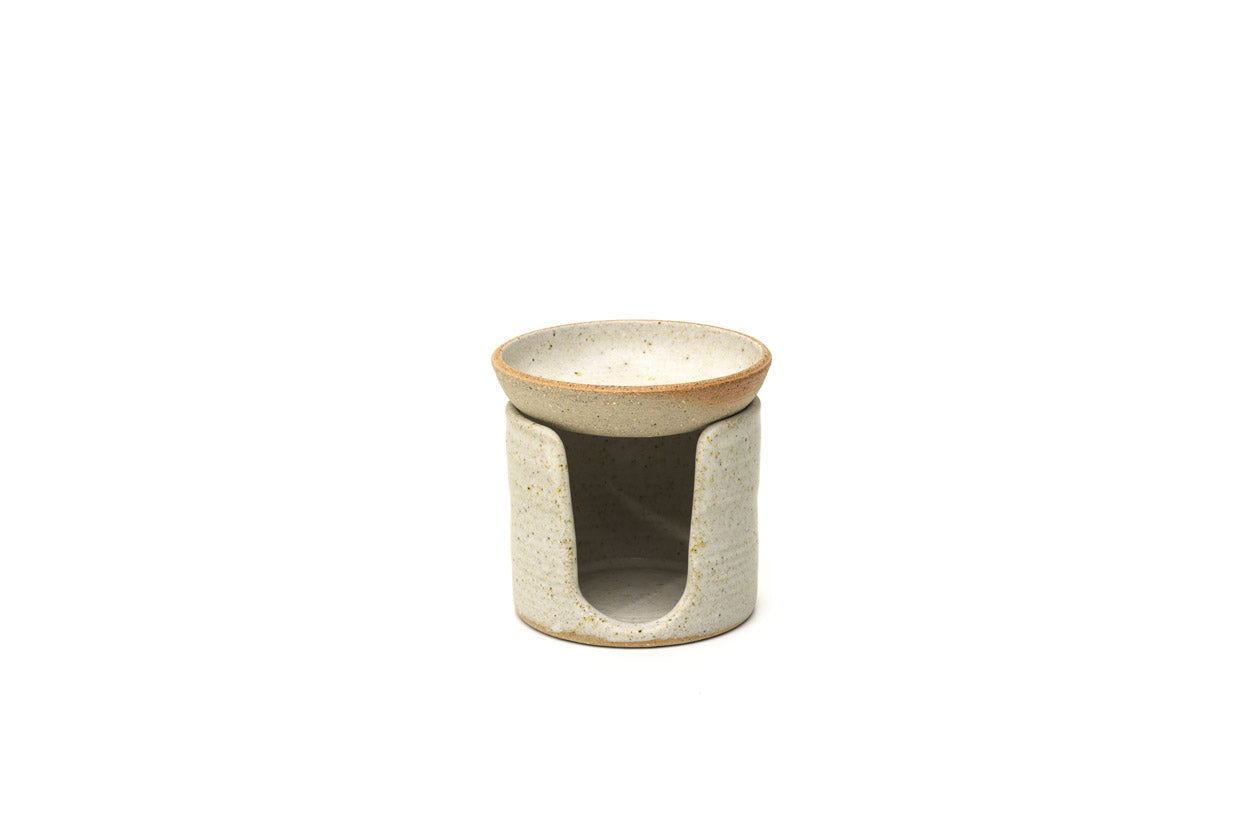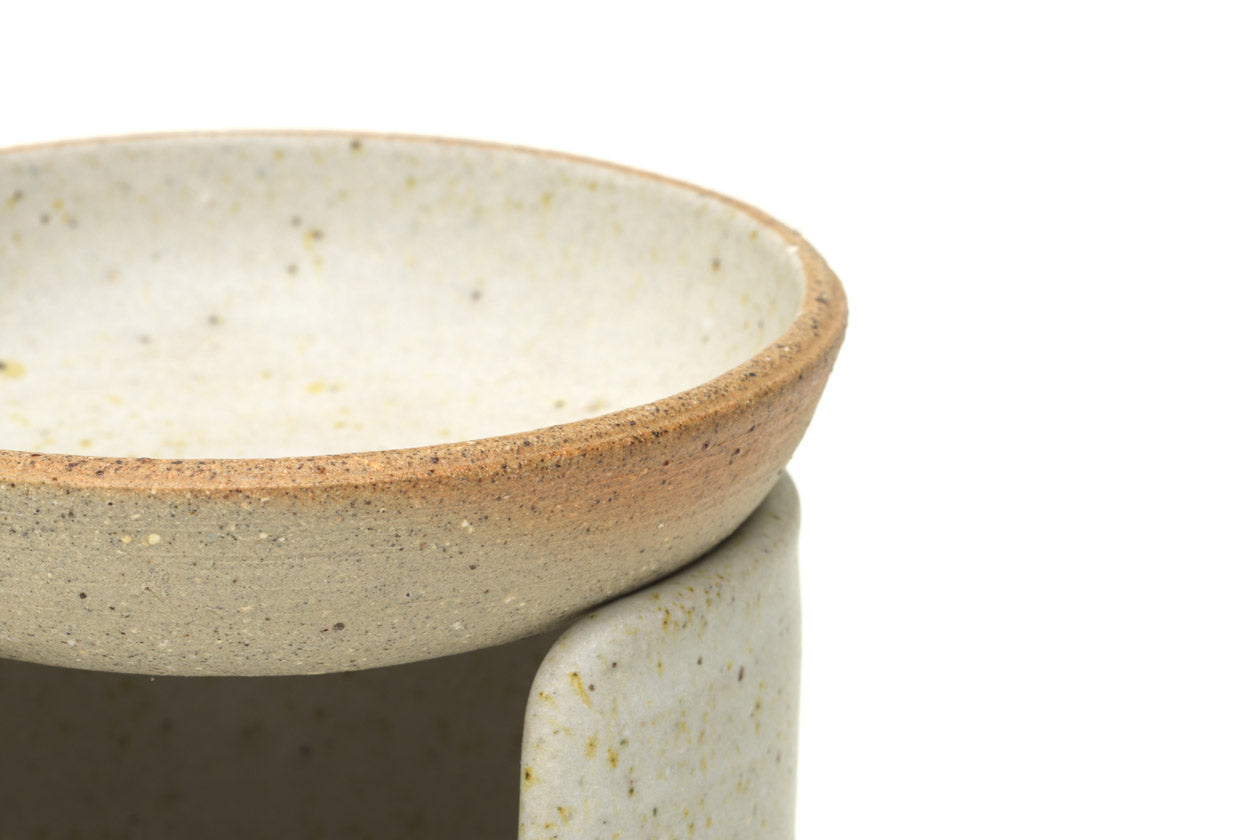 Asobimasu Oil Burner - White Matte
Description
A simple and elegant stoneware oil burner, made with design and intention. The deep dish provides space for hours of burn time and relaxation. 
Melbourne-based Kate Brouwer is the hands and heart behind Asobimasu Clay. Drawing inspiration from the Japanese word Asobimasu, meaning to play, 'to create without boundaries', Kate's work looks to bend the boundaries of traditional forms and explore their relationship to the world around us. 
Specifications
Stoneware ceramic
Dimensions: approximately 10.5cm W x 10cm H
Designed and handmade in Melbourne

As each Asobimasu Clay vessel is made by hand, please allow for a small variance in size from the listed dimensions. The beauty of the firing and glazing process means each piece will have a unique surface finish and colour, which may vary slightly from image shown.
Asobimasu Oil Burner - White Matte