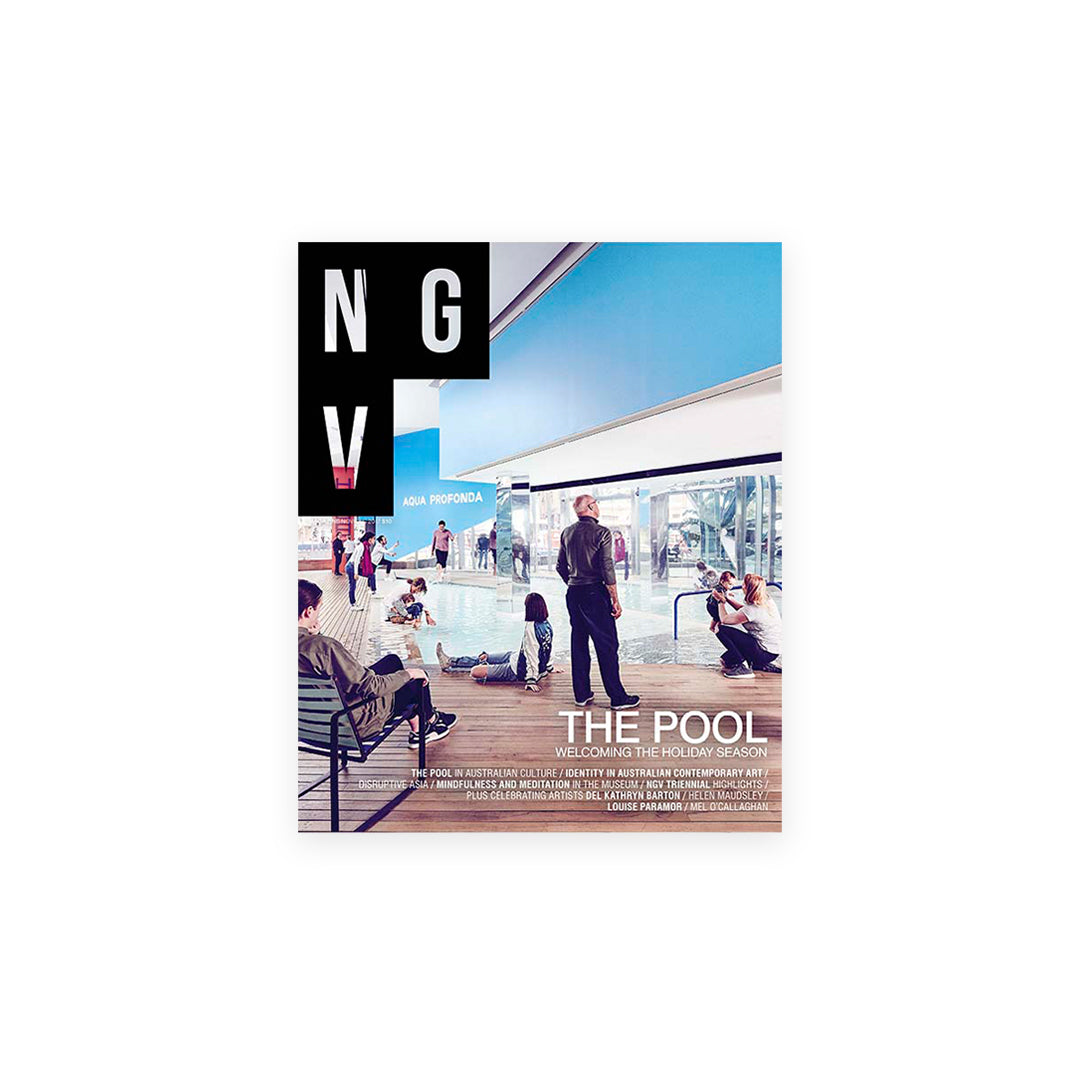 NGV Magazine - November/December 2017 issue 7
Description
Issue #7 is all about Australian art and culture. We welcome the festive months with The Pool, an architecture exhibition on display at The Ian Potter Centre: NGV Australia. Cover photographer James Geer captures NGV visitors enjoying this interactive space, whilst Caroline Clements and Dillon Seitchik-Reardon write about the influence of swimming and watering holes on Australia's national identity.
NGV Magazine also features four Australian artists at the forefront of contemporary art in this country: Del Kathryn Barton, Helen Maudsley, Louise Paramor and Mel O'Callaghan share their motivations, drivers, inspirations and studio process.
Taking a nationwide view, writer, curator and broadcaster Julie Ewington discusses the diversity and complexity of Australian art right now. She describes the Australian artistic climate as one that relishes an 'anything goes' attitude, and which celebrates both tradition and new ideas in a context where change is the one consistent element.
We also profile three NGV Triennial artists ahead of the exhibition opening in December: Norwegian scent artist Sissel Tolaas speaks to Senior Audience Engagement Officer and NGV Magazine Deputy Editor Elisha Buttler about researching and manufacturing smells, NGV Senior Curator Ewan McEoin interviews Humberto Campana about his collaboration with Elliat Rich, James B. Young and Yarrenyty Alrltere Artists, and Senior Curator of Indigneous Art, Judith Ryan, writes about an extensive work created by Akay Koo'oila Women's Art Centre. 
NGV Magazine - November/December 2017 issue 7