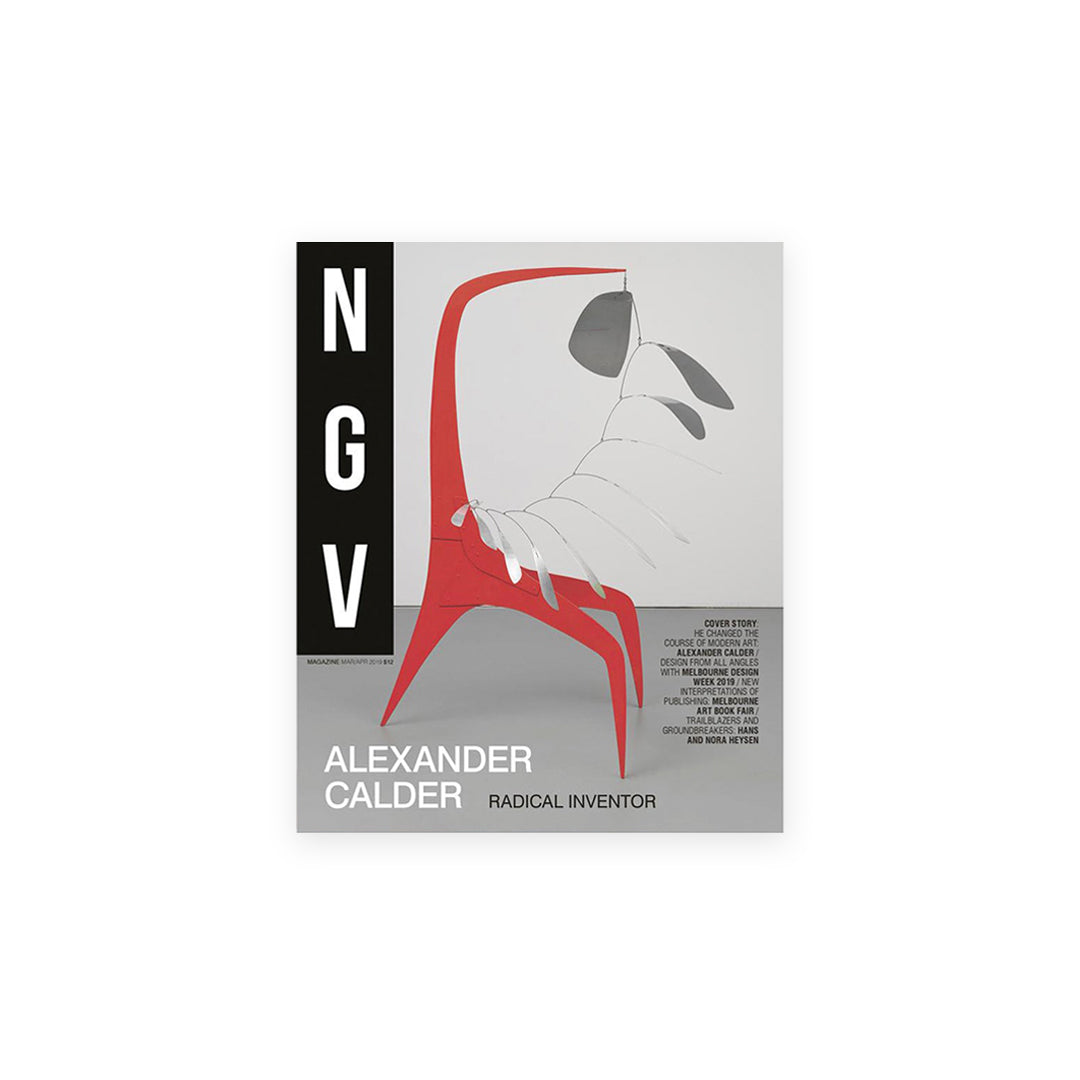 NGV Magazine - March/April 2019 issue 15
Description
In this issue of NGV Magazine, John Gertsakis introduces us to the 2019 Melbourne Design Week theme, Design Experiments, in his essay 'How can design challenge our future?' We also share our top ten not-to-be-missed events during Melbourne Design Week.
In a world that is rapidly changing with technological advancement and greater awareness of our role in developing solutions to social and environmental issues, design is not only a tangible but also a creative way to provide a path forward. This year's Melbourne Design Week runs from 14–24 March, with the support of the Victorian Government, and features more than 200 talks, exhibitions, tours and workshops that explore how design can shape our future.
Design, of course, has a very long history across a range of disciplines. The New York–based architectural practice SO–IL, which was recently announced as co-designer (with Australian firm Hassell) of the new Melbourne Arts Precinct at Southbank, takes items from the NGV's porcelain collection and through colour, form and material, imbues these historical objects with a contemporary perspective. In preparation for the NGV installation SO–IL: Viewing China, in this issue, we take readers on a short global history of porcelain.
Alexander Calder is a modern artist who we might now also read through the lens of design innovation. The American artist took a unique perspective on line and space, prompting us to rethink how we relate to objects in a given time and location and reimagine everyday materials. Alexander Calder: Radical Inventor, showing from 5 April to 4 August at NGV International, shares a lifetime of Calder's art-making.
A key event in the NGV calendar, the Melbourne Art Book Fair, also returns for the fifth year. The iconic Great Hall will transform into a hub of activity from 15–17 March, with free access to emerging and established local and international publishers, artists and writers over three days, along with a vibrant program of events exploring all things publishing.

Also in this issue, The Krystyna Campbell-Pretty Fashion Gift which opened on 1 March and shares Parisian fashion and haute couture from the NGV Collection. We continue our focus on some of these extraordinary works.
NGV Magazine - March/April 2019 issue 15