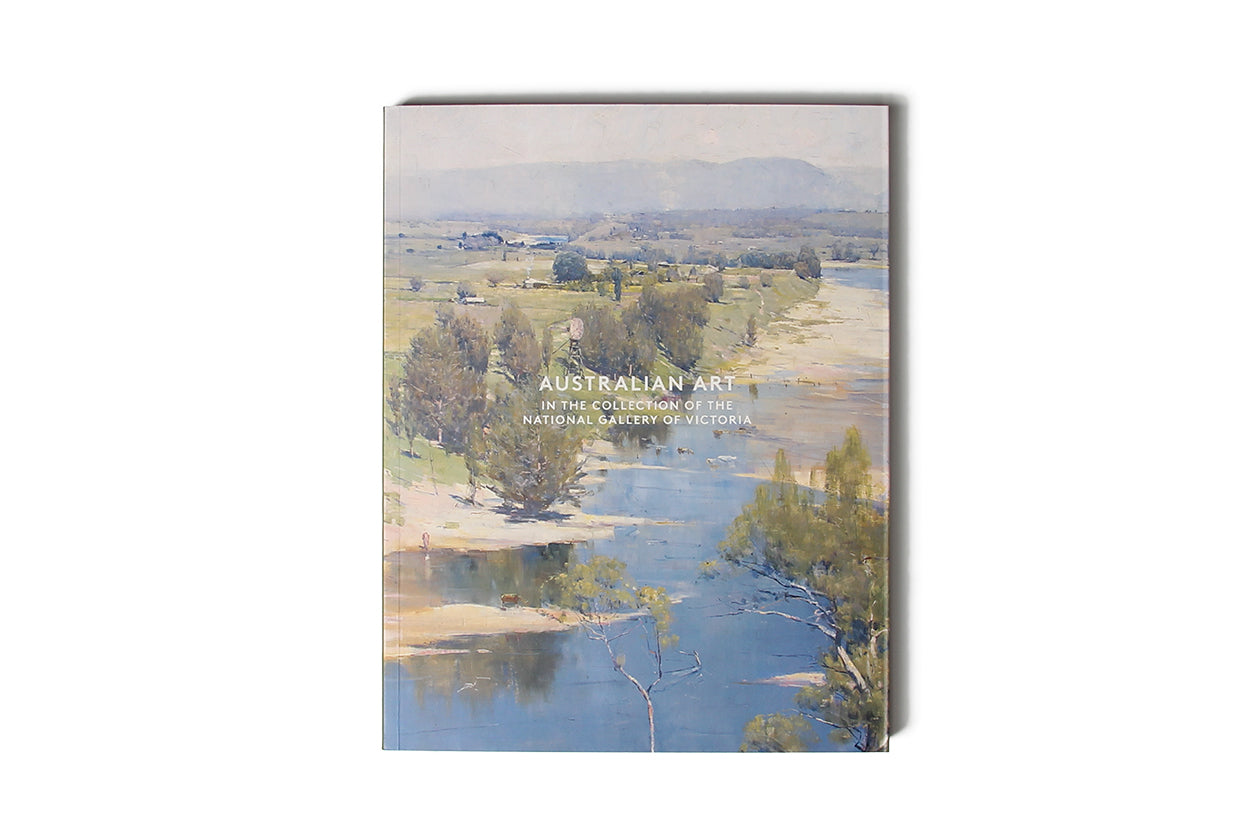 Australian Art in the Collection of the National Gallery of Victoria
Description
Australian Art in the Collection of the National Gallery of Victoria presents a new
perspective on the NGV's unrivalled Australian art collection.
Since the Gallery's foundation in 1861 its holdings of Australian art have grown to include more than 27,000 items, encompassing all artistic media and many of the nation's best known and loved works.
This book presents a selection of 100 works from across the NGV's collection of Australian art by Australia's most esteemed artists, as well as little-known artists, showing the diverse artistic practices of Australia's visual culture.

This fully illustrated volume explores the richness and diversity of the NGV's collection and provides an overview of the history of Australian art, from the beginning of European colonisation to the present day.
Specifications
Publisher: National Gallery of Victoria
270mmx 210mm, paperback, portrait, 256pages
Fully illustrated in colour
ISBN: 9781925432275
Category: Australian art
RRP: $24.95
Published: December 2016
Australian Art in the Collection of the National Gallery of Victoria