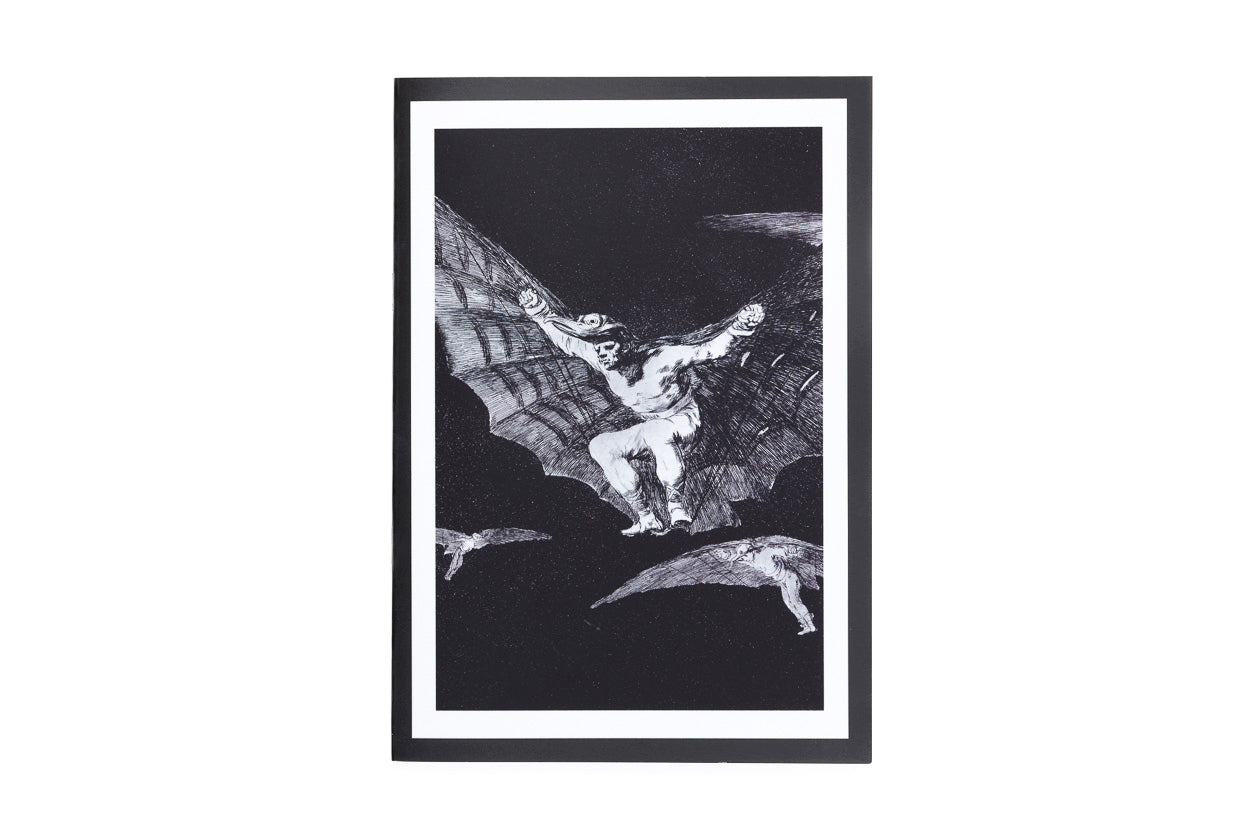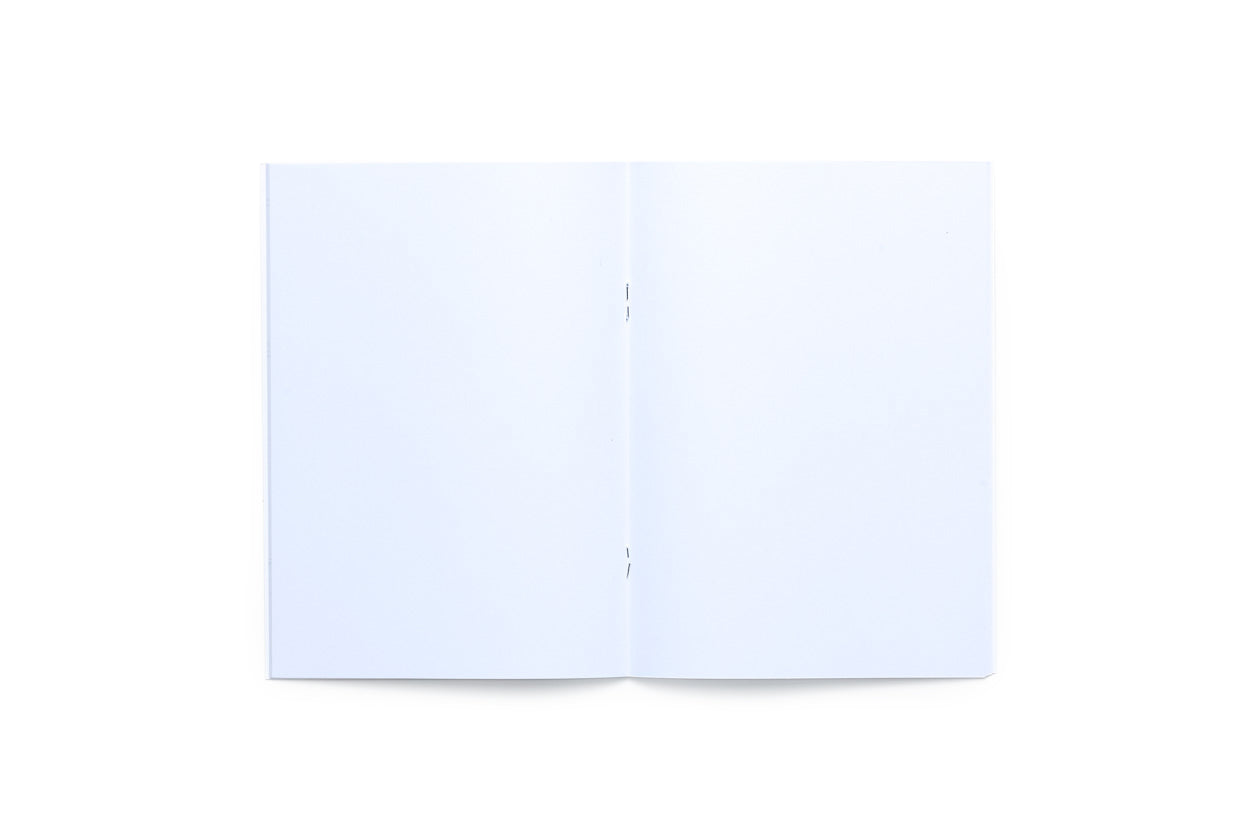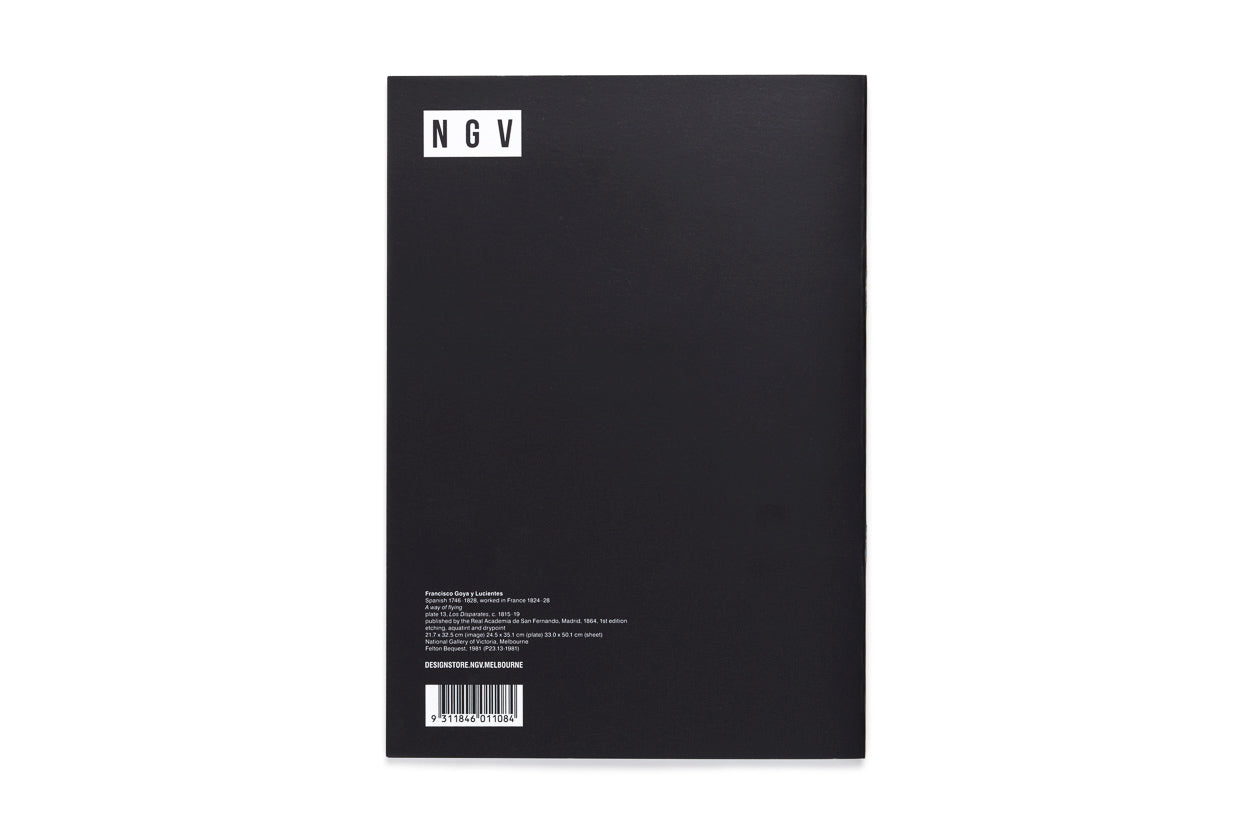 Notebook - Francisco Goya, A Way of Flying
$5.00
Regular price
$9.95
off
Description
This notebook has been designed and made exclusively for the NGV design store in celebration of Goya: Drawings from the Prado Museum.
 
The world-exclusive exhibition Goya: Drawings from the Prado Museum at the NGV features more than 160 works on paper by Francisco Goya (1746–1828), celebrating the artist's extraordinary imagination. In humorous observations, confronting depictions of violence, and surreal flights of fantasy, he presents a vision of humanity that had no equivalent in the art of his day.

Specifications
Soft cover with blank pages
Approximately 60 pages
Dimensions: A5, 21 x 15cm
Made in Melbourne and exclusive to the NGV design store.
About the artwork
Francisco Goya y Lucientes
Spanish 1746–1828, worked in France 1824–28
A way of flying
plate 13, Los Disparates, c. 1815–19
published by the Real Academia de San Fernando, Madrid, 1864, 1st edition
etching, aquatint and drypoint
21.7 x 32.5 cm (image) 24.5 x 35.1 cm (plate) 33.0 x 50.1 cm (sheet)
National Gallery of Victoria, Melbourne
Felton Bequest, 1981 (P23.13-1981)
Notebook - Francisco Goya, A Way of Flying
$5.00
Regular price
$9.95