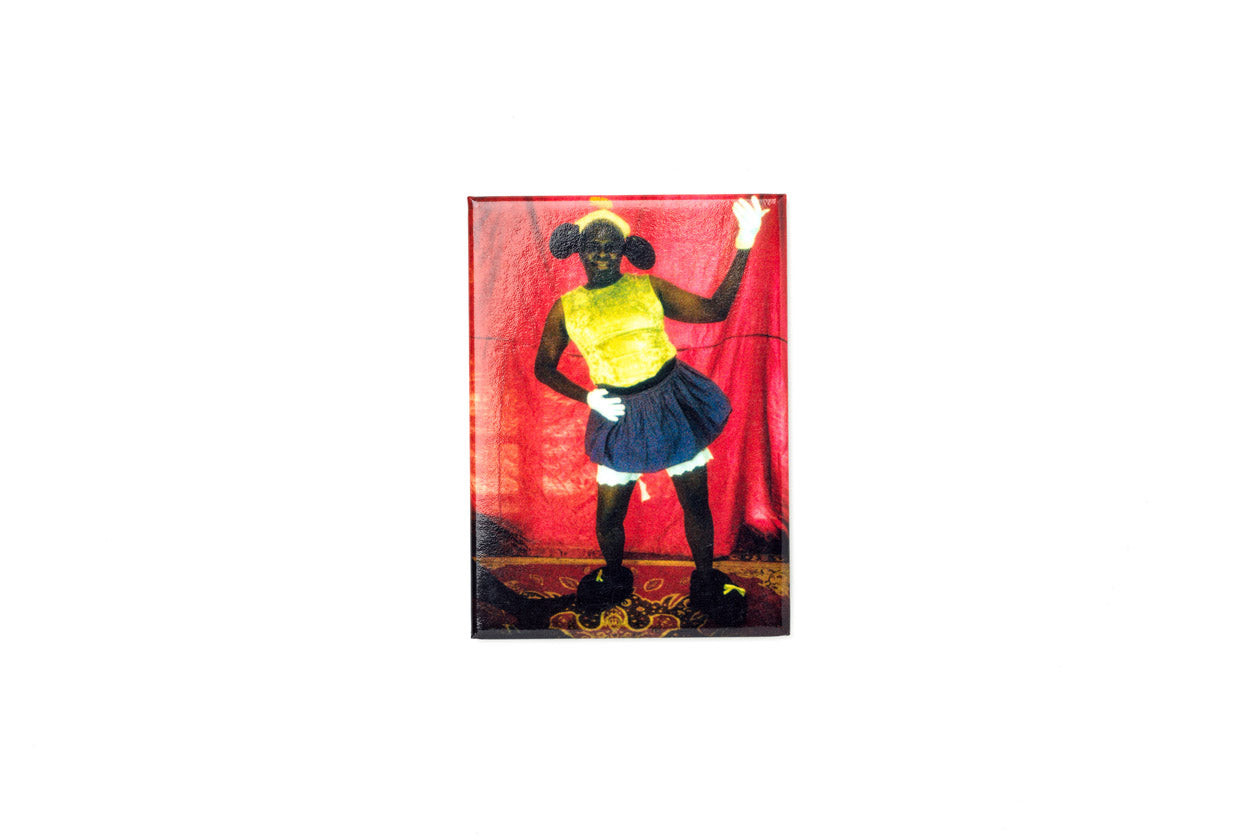 Magnet - Destiny Deacon, Where's Mickey?
$2.00
Regular price
$4.00
off
Description
This magnet has been designed and made exclusively for the NGV design store in celebration of the exhibition, QUEER: Stories from the NGV Collection.  
QUEER: Stories from the NGV Collection spans historical eras and diverse media, exploring queerness as an expression of sexuality and gender, a political movement, a sensibility, and as an attitude that defies fixed definition.
Specifications
Dimensions: 9cm x 6.5cm
Made in Melbourne and exclusive to NGV design store
About the artwork
Where's Mickey? shows Luke Captain, an out-andproud gay Torres Strait Islander man, dressed as Minnie Mouse. Deacon is known for using her work to explore the relationship between comedy and tragedy, as well as to challenge sexual and racial stereotypes. Here Deacon plays with the Australian slang phrase 'Mickey Mouse', often used to refer to something substandard, poorly executed or amateurish. In many ways, the Mickey and Minnie Mouse symbols have come to represent white, consumerist American culture. Deacon twists the audience's familiarity with the famous mouse in a challenge to the identity, race and gender stereotypes that Aboriginal people face.

Destiny Deacon
Kuku/Erub/Mer born 1957
Where's Mickey? 2002, printed 2016
lightjet photograph, artist's proof
100.0 x 80.0 cm (image), 124.1 x 104.1 cm (sheet)
National Gallery of Victoria, Melbourne
Purchased, Victorian Foundation for Living Australian Artists, 2016
© Destiny Deacon/Licensed by Copyright Agency, Australia
Magnet - Destiny Deacon, Where's Mickey?
$2.00
Regular price
$4.00