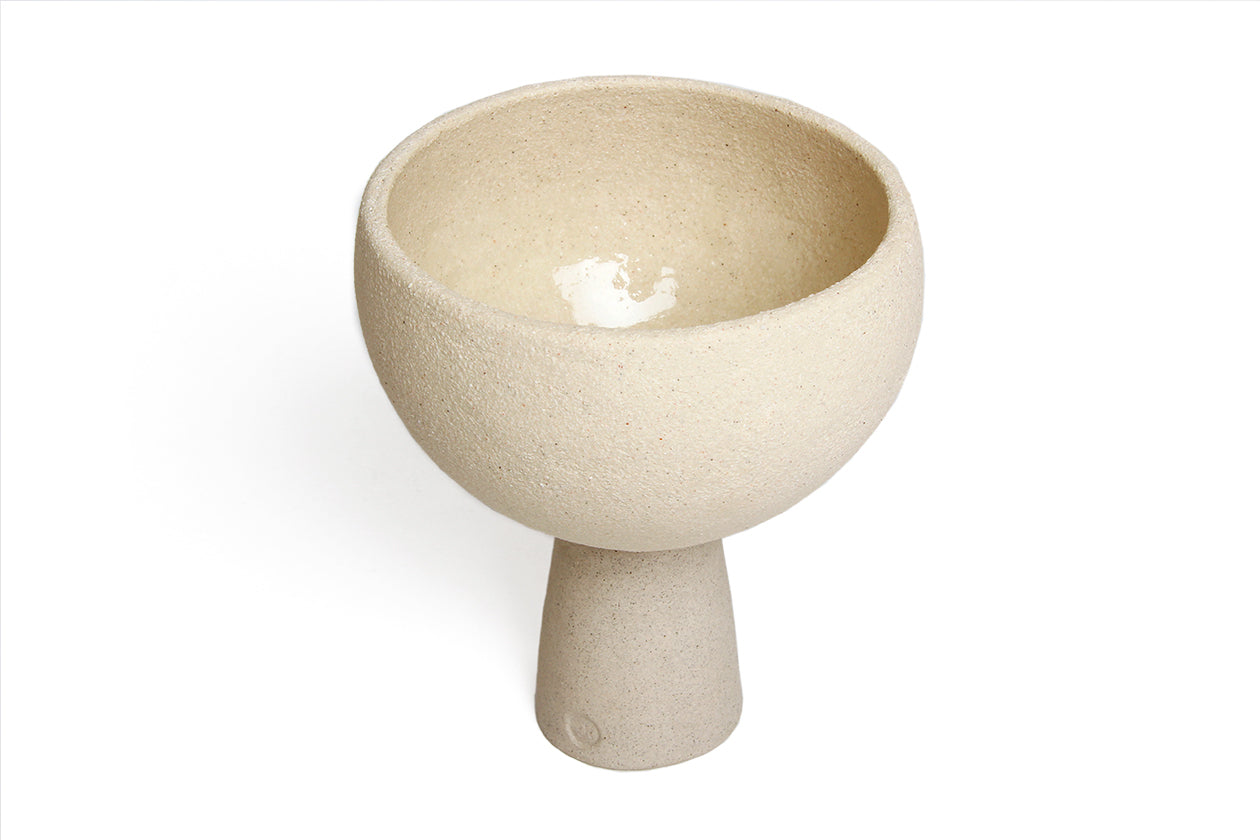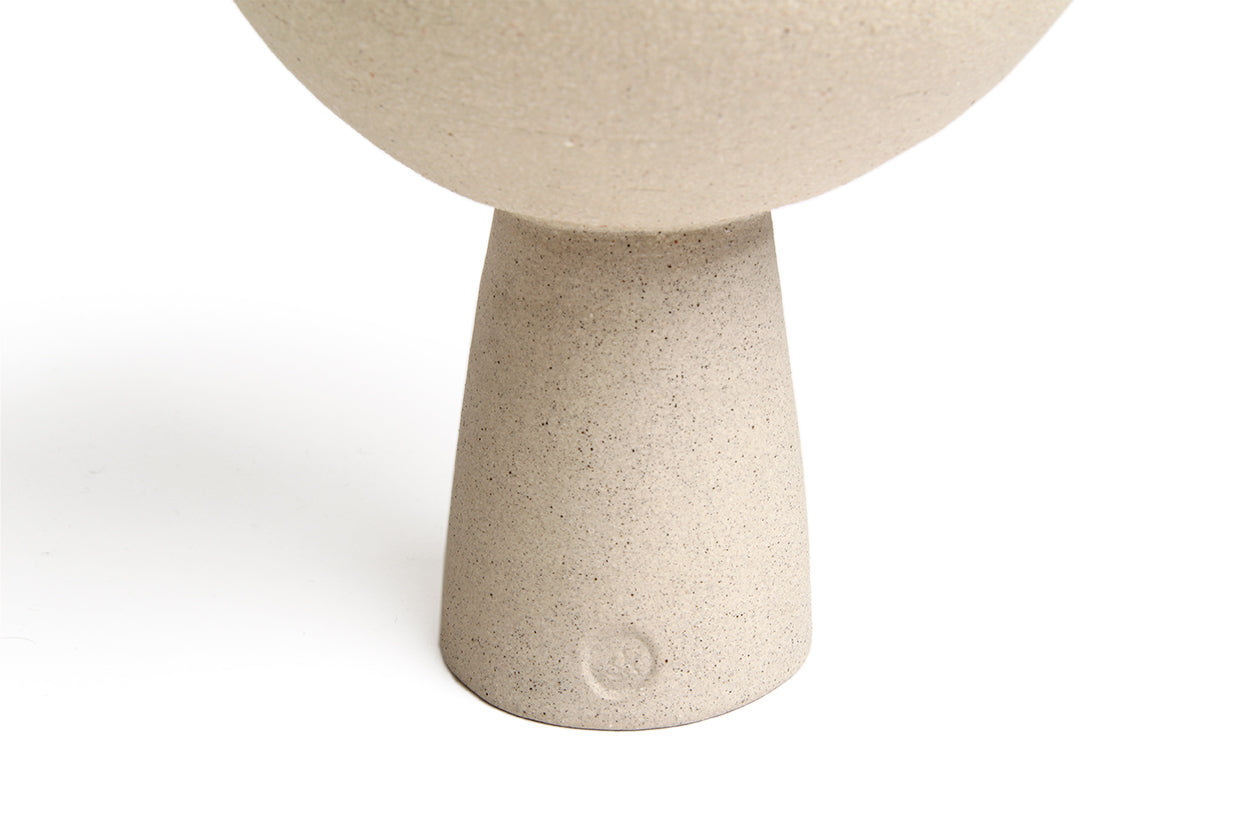 Simone Karras Vessel - Sand and Stone Small
Description
Ceramic vessels handmade by Melbourne based ceramicist Simone Karras for NGVWA.  
Her work focuses on the natural textures and colours of the clay, strong silhouettes and curves that contrast with sharper angles. Being hand built means each piece is unique, varying slightly in size, form and colour. Each piece is glazed on the inside for functionality.

Please note, discounts cannot be applied to this product as it is a fundraising initiative for the NGVWA.
Specifications
Midfire Grey Speckled and White Raku clay with clear glaze
Dimensions: 12.cm H x 11 cm W
Simone Karras Vessel - Sand and Stone Small