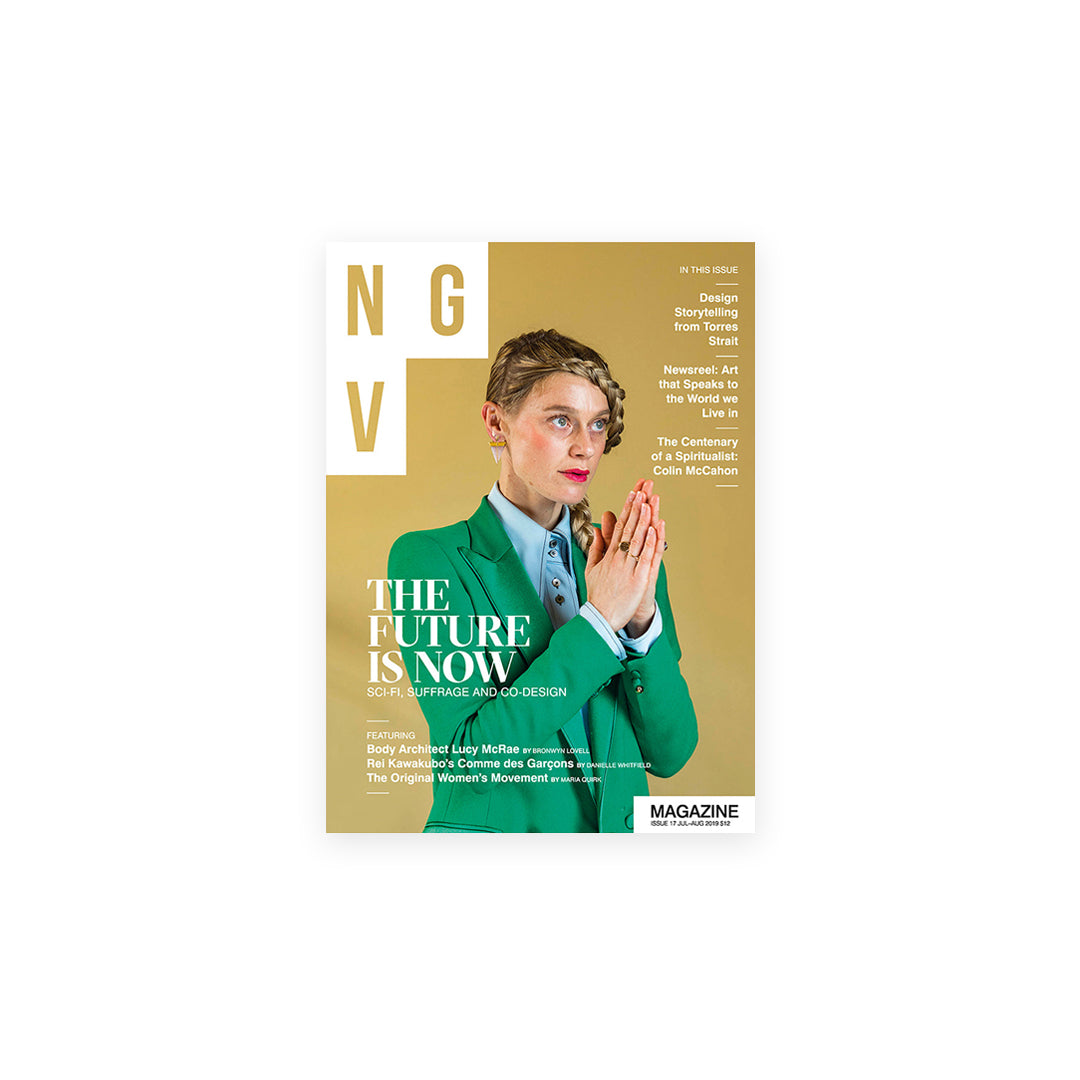 NGV Magazine July/August 2019 issue 17
Description
What will the art and design of the future look like, and in what areas of our lives will it intersect or affect? This question comes to me as I read the varied articles and essays in this issue of NGV Magazine. The future may be a loose, and indeed very broad, theme across the issue, and through a range of responses we are thrust into dramatically different contexts. I wonder what might come next as contemporary artists and designers take us further into uncharted territories.
Speculation on the future is a major theme of the work of Australian artist Lucy McRae. Taking us into possible future worlds, McRae employs techniques akin to science fiction, which writer Bronwyn Lovell says makes 'the familiar strange, so we can perceive ordinary aspects of our lives in entirely new ways'. The rawness of McRae's propositions draw us into future realities, and we are left to consider whether we are ready for their possible existence.
Maria Quirk, in the long-form essay 'Rebels', charts the historical movement of the suffragettes, whose tenacity to forge a new future for women in the early twentieth century was documented in physical form through some of the most compelling objects, some of which are now held in the NGV Collection. 
In fashion, we explore the work of trailblazer Rei Kawakubo, whose Comme des Garçons label has been a continual process of innovation since the late 1960s. This November, a collection of the designer's work, gifted to the NGV over a period of more than two decades, is on display together for the first time. Through Kawakubo's work we see that the future is something perhaps not ever in our grasp but a compulsion to find.
NGV Magazine July/August 2019 issue 17