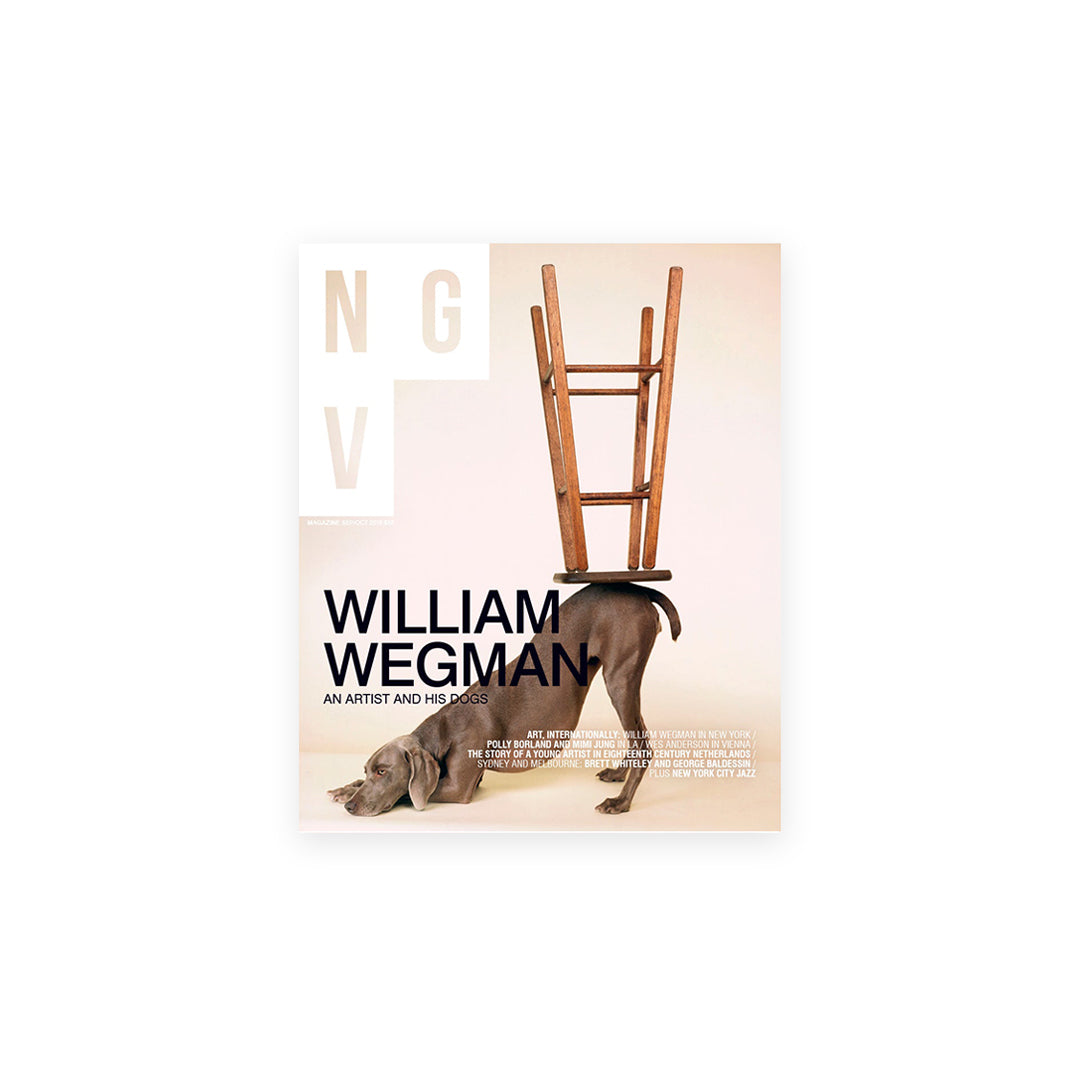 NGV Magazine September/October 2018 issue 12
Description
The cover story for the spring issue of NGV Magazine is American photographer William Wegman and his muse Weimaraners. We get to know the artist through an interview and essay by exhibition curator William A. Ewing.
Australian art and design also feature in this issue. For Baldessin/Whiteley: Parallel Visions, Sasha Grishin AM and David Hurlston share common stories that connect these two artists, while Pip Wallis interviews LA-based Australian artist Polly Borland ahead of her exhibition Polly Borland: Polyverse. In design, and exclusively for NGV Magazine, Simone LeAmon interviews the shortlisted designers for the triennial Rigg Design Prize, who each explore the nuances and evolving interpretations of interior design and domestic spaces.
On the subject of domestic spaces, Maria Margaretha la Fargue's The shrimp seller, 1776, a new addition to the NGV Collection, shows this young eighteenth century Dutch artist's predilection for capturing domestic moments. This work, and the artist's fascinating story is inspected in-depth by Dutch art historian Charles Dumas.
And for the first time, NGV Magazine publishes writing by three members of the NGV Teen Council, whose personal interpretations of three artworks from the Collection offer a fresh way of looking at art.
NGV Magazine September/October 2018 issue 12