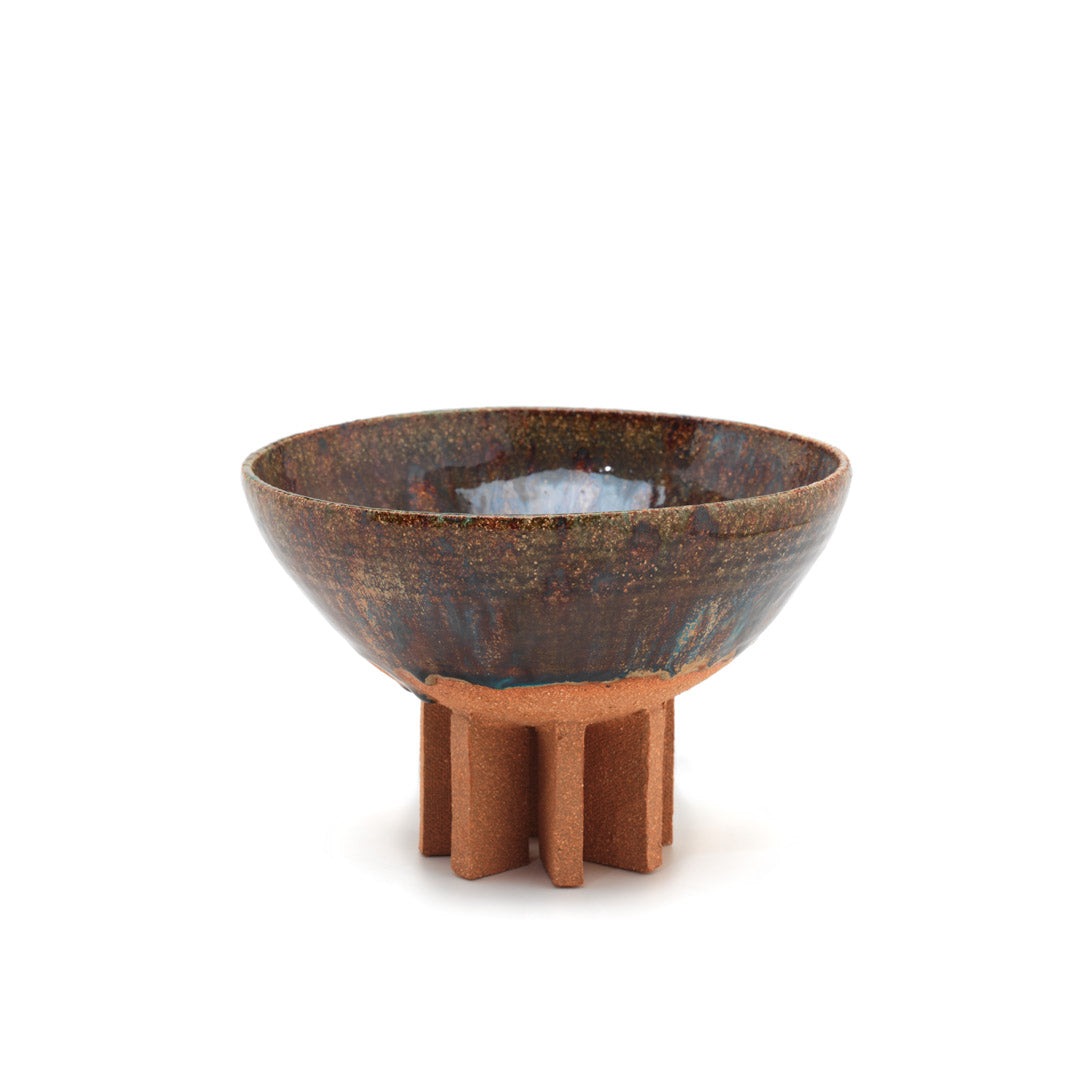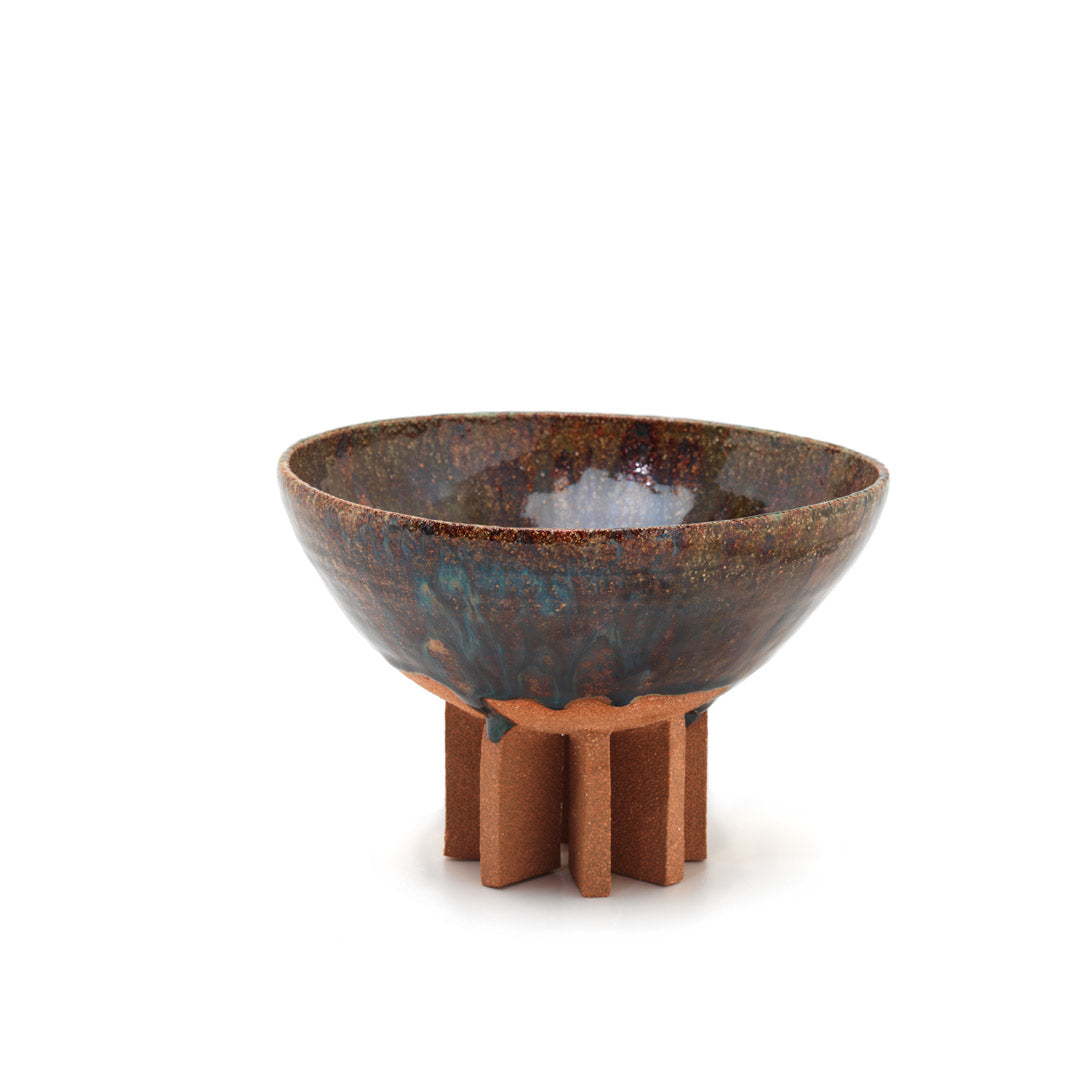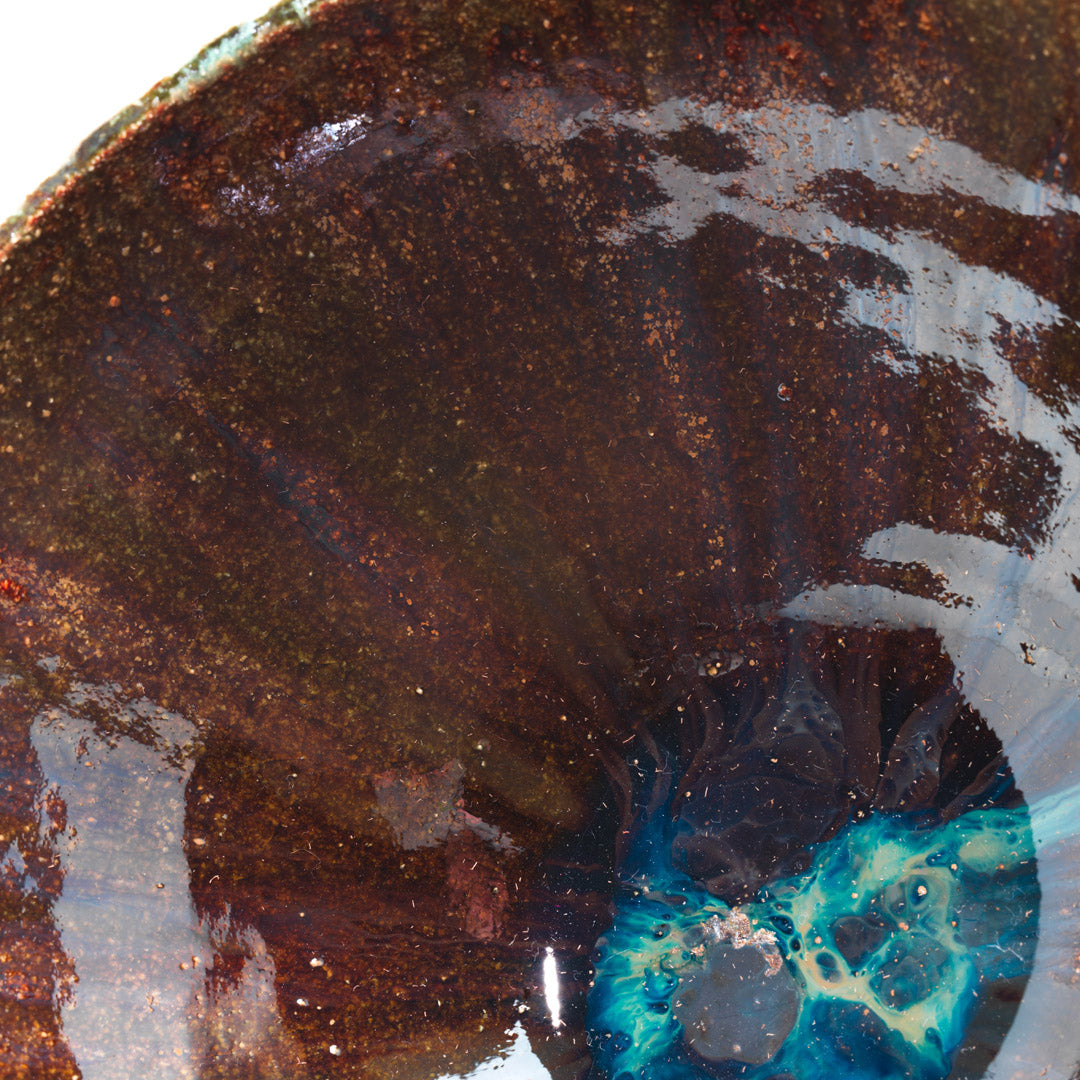 Theodosius Ng Nebulae Stilt Fruit Bowl
Description
This gorgeous fruit bowl by Theodosius Ng features their signature Nebulae glaze.
Theodosius Ng 黄振康 (they/he) is a queer Chinese ceramic artist based in Naarm (Melbourne). Inspired by their immigrant experience, they are curious about exploring the extraneous within the familiar through cultural, ritual and spiritual themes. Their practice employs wheel throwing, hand building and experimental glazing techniques, revealing an inherent need to find pattern, beauty and ritual.
This collection of ceramics for NGV design store pays homage to McQueen's queer influence on the fashion industry - a reflection on the eccentricity and sculptural nature of his designs and nod to the deconstruction and reinvention of gender norms within his work.
Specifications
Hand-thrown glazed stoneware
Dimensions: 12.5cm H x 18.5cm W
Food safe
A gentle hand wash with dish soap is highly recommend to extend the life of your ceramic piece
Please note that due to the nature of the handmade process, there may be slight variation in the size and colours of the finished product
Theodosius Ng Nebulae Stilt Fruit Bowl