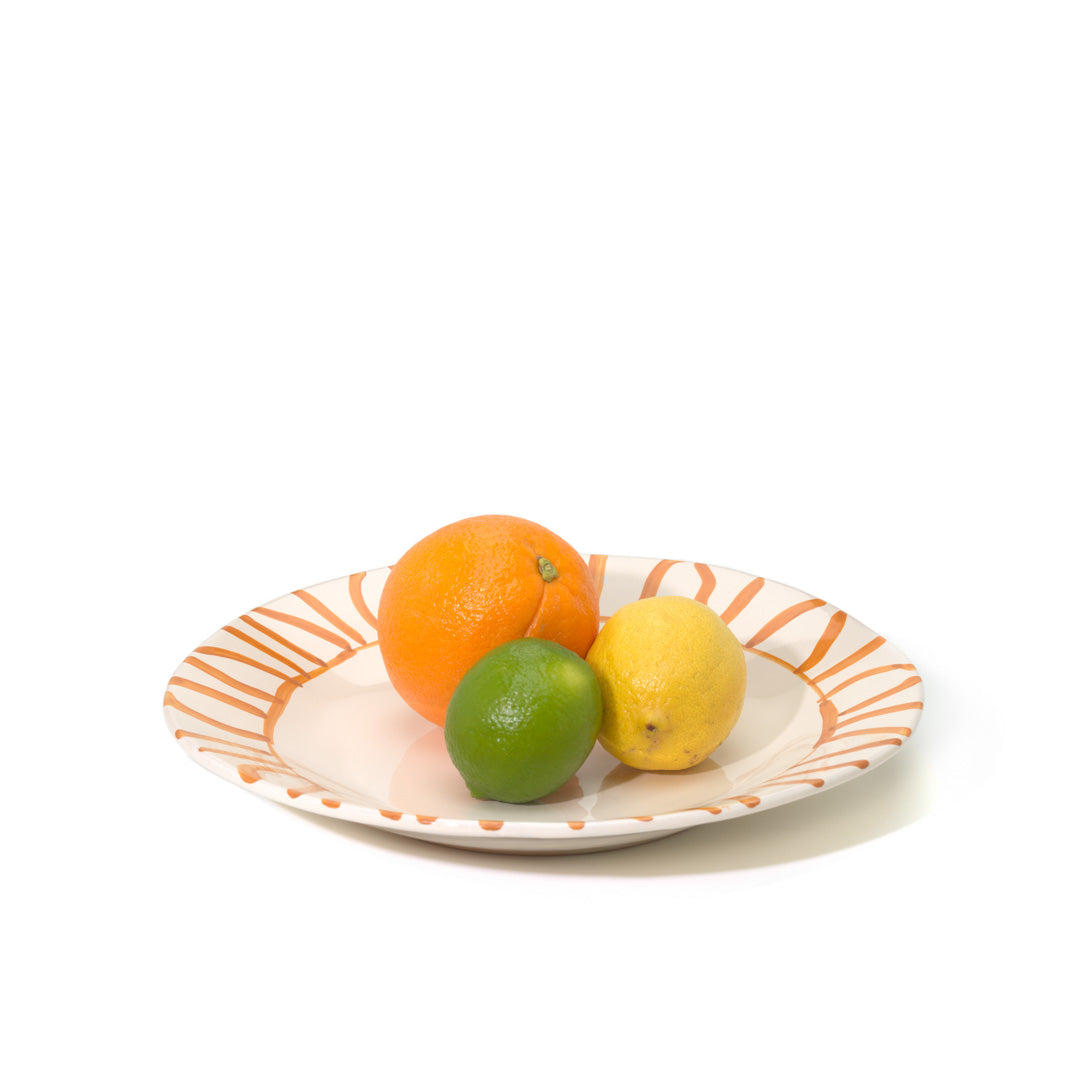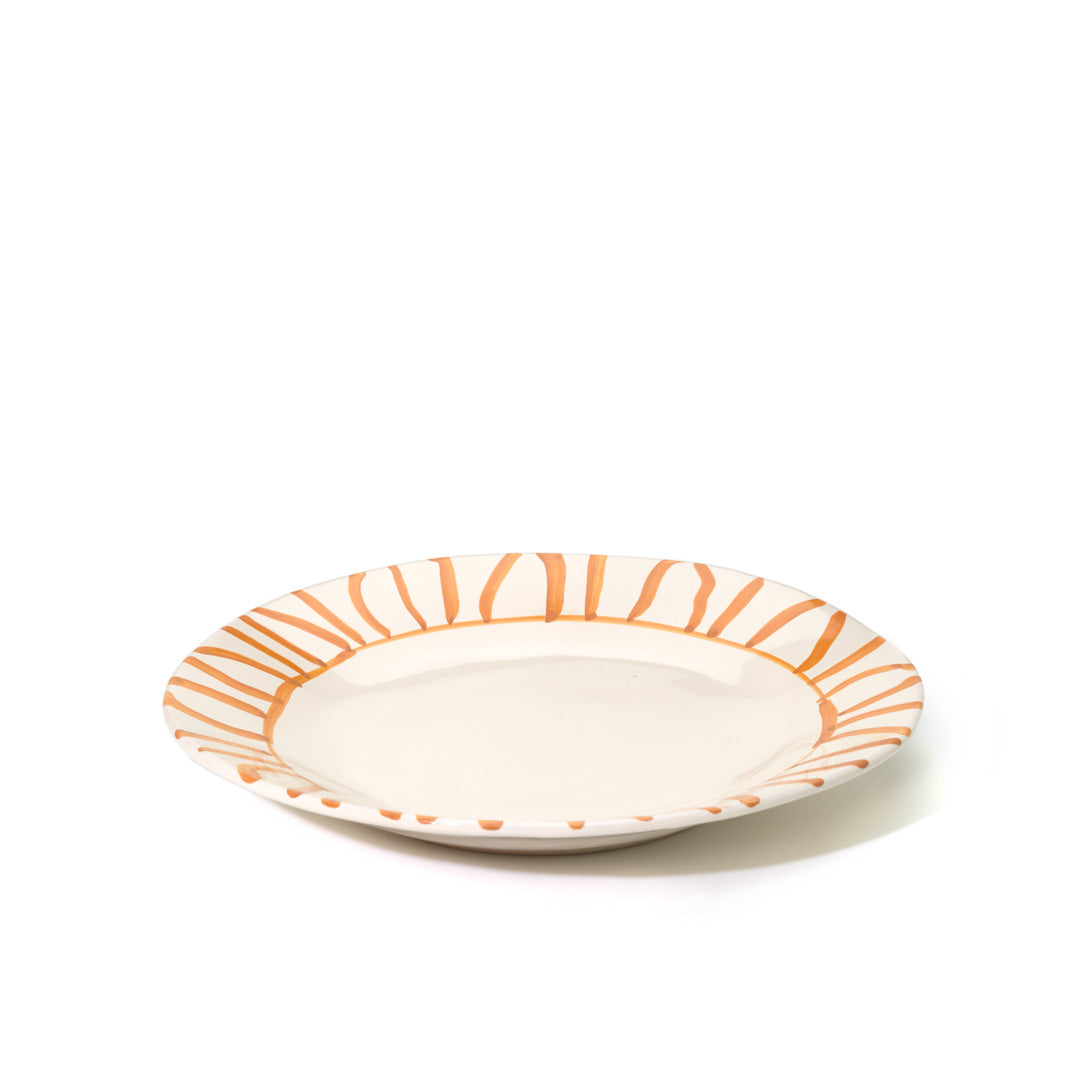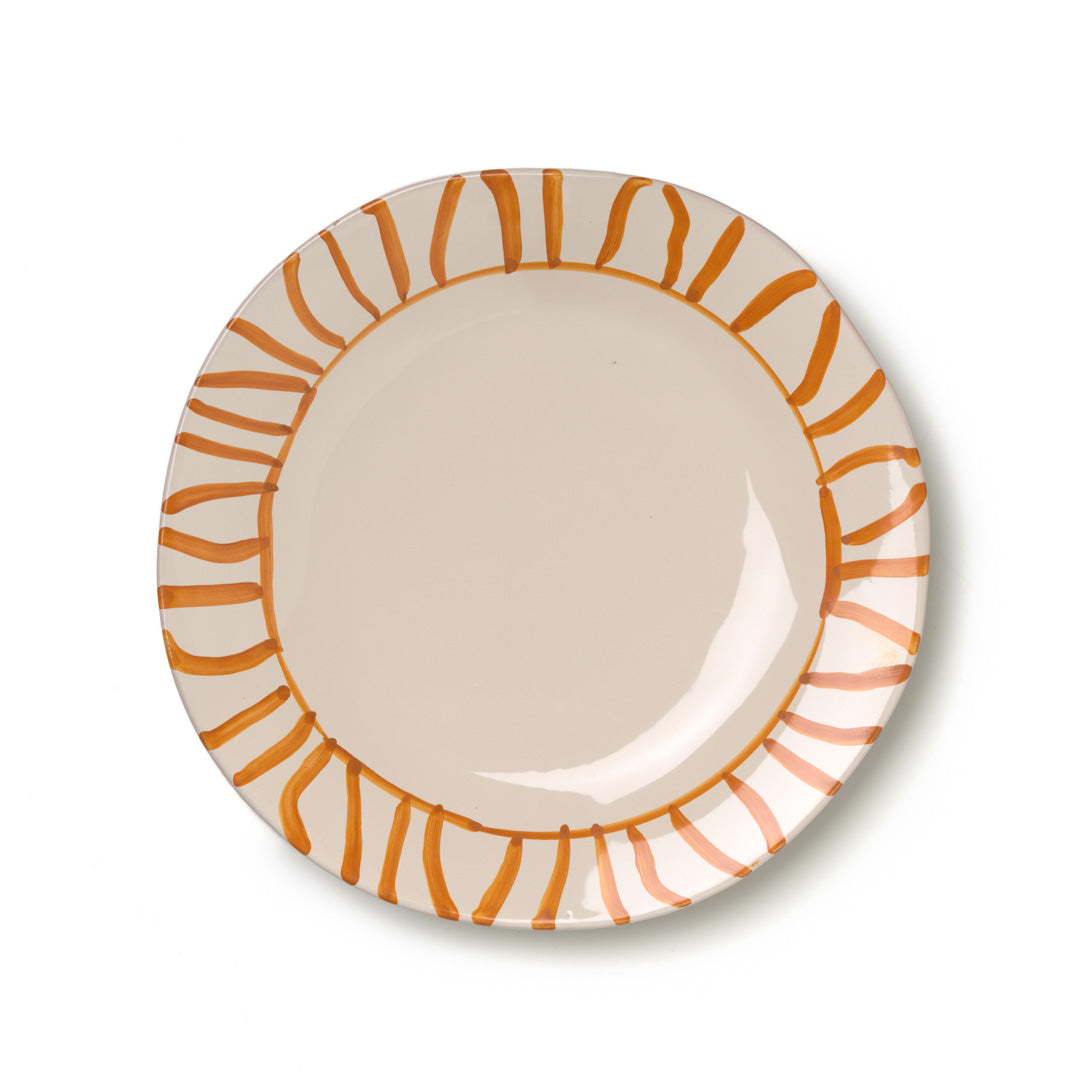 ALEX AND TRAHANAS Sole Ceramic Plate
Description
The Sole ceramic plate is hand sculpted in an organic form, producing a shape unique to each piece and reminiscent of Puglia's white washed walls. Each plate is hand painted with an artwork inspired by the summer sun. 
This plate is deeper than usual and can also be used as a serving plate. 
ALEX AND TRAHANAS is a Sydney-based lifestyle store and design studio by Alexandra Heard and Heleena Trahanas, and is the result of the duo's love for the staggering beauty of summer on the Mediterranean.
Specifications
Ceramic
Dimensions: 29cm D x 4cm H
Made in Italy
Dishwasher safe. Not oven or microwave safe.

Please note that due to the nature of the handmade process, there may be slight variation in the size and colours of the finished product.
ALEX AND TRAHANAS Sole Ceramic Plate