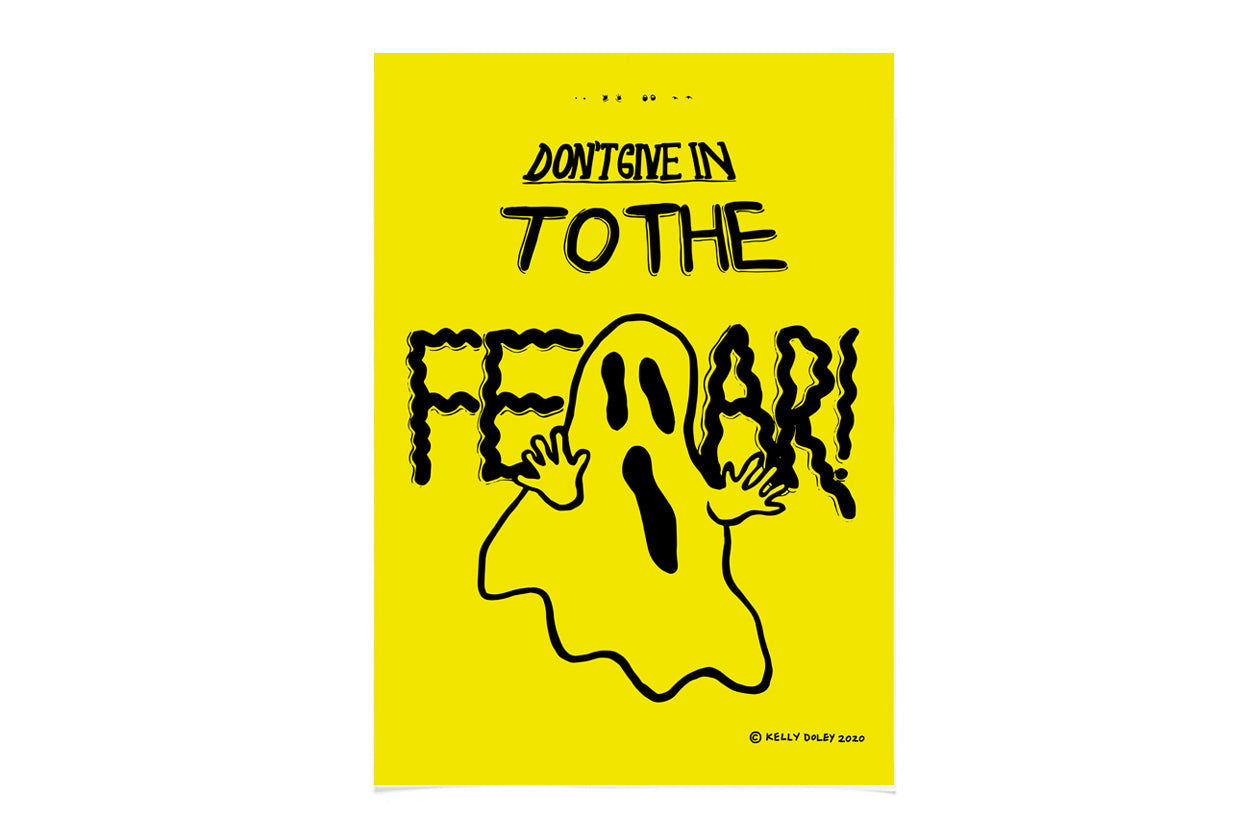 Poster - Kelly Doley, Don't Give In To The Fear
Description
This poster has been designed in Melbourne exclusively for NGV design store.
Please note: All our poster products are shipped in protective poster tubes and are sent separate to other items placed in the same order.
Specifications
Size: 59.4 x 84.1 cm (standard A1 size)
Printed with florescent ink on 140gsm 30% recycled paper.
About the artwork
Inspired by Kelly Doley's 2014 works, Things Learnt About Feminism, consisting of 95 hand-painted posters that together, celebrate the diverse and intersectional perspective that characterise feminism in the 21st century; and her live 2012 performance The Learning Centre: Two Feminists, during which 16 participants taught her about feminism, with Doley later translating and transcribing the 'lessons learnt', thoughts, ideas and fact about feminism onto posters.

Kelly DOLEY
Things Learnt About Feminism #1 - #95 (2012)
ink on 220gm fluorescent card (sheet)
60 x 52cm (95 pieces)
Cruthers Collection of Women's Art, The University of Western Australia.
© Kelly Doley

Kelly DOLEY
The Learning Centre: Two Feminists (2012)
installation and performance as part of No Reasonable Offer Refused, Westspace, Melbourne, 2012.
© Kelly Doley
Poster - Kelly Doley, Don't Give In To The Fear